Best Fitness and Workout Programs Comparisons
Overview
Defining your comfort zone and pushing yourself out of it is the first step to fulfilling your fitness goals. In case a gym membership is too expensive or you can't go there due to your busy schedule, you don't need to worry because there are other options available to you. There are a lot of training programs out there, making it hard to choose the right one for you. Don't worry. Here are the best training programs that you can follow at your convenience.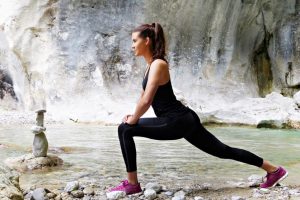 Bodyweight Training
back to menu ↑
Daily Burn
Daily Burn provides workouts that last 30 minutes and can be done at home.  You can access a library that contains more than 150 workouts. From yoga to body, cardio and strength-training, there is something for you to try. Daily Burn has an online community that will provide the support and motivation you need to continue going forward. Go to go.dailyburn.com to subscribe to Daily Burn. You have to pay $15 every month to access the materials it offers.
back to menu ↑
The Tracy Anderson Method

The Tracy Anderson Method is an online studio that focuses on small muscle-strengthening. You can buy the program at tracyanderson.com. It costs $90. You can buy single pre-recorded sessions or online classes that are streamed in real time.
back to menu ↑
Jillian Michaels Online Training Program
You can access the Jillian Michaels Online Training Program at jillianmichaels.com for only $5 per week. The site contains questions that you have to answer. The questions are based on your goals like how often you exercise and what kind of workout you do. You will get a sample program that includes details such as the amount of calories you should consume every day and an example of the workout program you should follow. If you want a tangible reminder, you can record the information and follow it.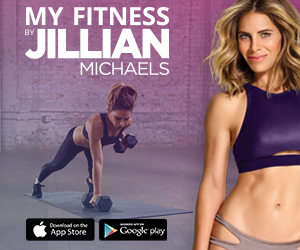 back to menu ↑
Crush60 Complete Package

Crush Fitness was established in 2014 by Ben Williamson. It's designed to provide everyone with a reasonably-priced and effective program. You can buy the program at crushfit.com for $65. The brand offers 4 programs that can be used at home, at the gym and with various exercises that you can include in your personal routine. The Crush60 package includes a 3-phase guide that lasts 60 days, nutrition anal guide, video embeds and illustrations for references.
back to menu ↑
Physique57 On-Demand Streaming

For $20 every month, you can access the materials provided by Physique57. Go to physique57.com and access videos and 6 preset programs that use the body as the main resistance source through arm exercises, ab moves and squats. The programs also show you how you can incorporate basic gym equipment in your routine. You can go to one of their studios in Bangkok, NYC, LA and Dubai or access their streamed workouts.
back to menu ↑
Tone It Up Beach Babe 4 and Nutrition Plan Bundle

Katrina and Karena created Tone It Up to inspire women to start moving their body with their friends. Katrina and Karena have been featured in Cosmopolitan, Vogue, SELF Magazine and Shape. Tone It Up is a unique program designed to make women feel sexy and confident.
For $170, you can access the bikini program that lasts 8 weeks. You can also access digital workouts, meal plans and bonus workouts. Buy the program at my.toneitup.com. The program is quite expensive, but the results are worth it. Every meal is already prepared for you, so you don't need to worry about what you should eat the next day.
back to menu ↑
Sweat with Kayla 12-Week Bikini Body Program

The 12-week program is arduous, but you will like the results especially if you follow it properly. It's designed for women of all fitness levels, sizes and shapes. Each bikini body exercise lasts 28 minutes. The best thing about it is that you can do these exercises at the gym or at home. The full package comes with a meal plan that provides 5 new recipes every day. You can get the program at kaylaitsines.com. Prices start at $53.
back to menu ↑
Beachbody Insanity Workout
The Beachbody Insanity Workout can be purchased at beachbody.com for $120. You have to do strength and HIIT cardio training for 45 minutes. One of the best things about the Beachbody Insanity Workout is that it doesn't require any equipment. You only need your body as well as the 9 DVDs that come with the program. Expect to do a combination of cardio, interval circuits, ab work, plyometrics and recovery. After 60 days of doing high-intensity exercises, you will gains muscles, burn fat and change your physique.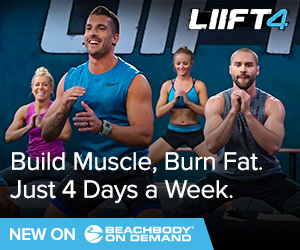 back to menu ↑
Dance
back to menu ↑
Body By Simone TV

You can access the training program at bodybysimone.com. Prices start at $15 every month. Body by Simone incorporates high-intensity dance cardio and strength training exercises. It uses lightweight resistance and body weight to build long and lean muscles. The program is a result of Simone's Broadway and classical ballet background. The program has become very popular since its introduction in 2010.
back to menu ↑
Ballet Beautiful Online Streaming

Mary Helen Bowers created Ballet Beautiful to help those who are not into HIIT workouts. You can get the program at balletbeautiful.com. Prices start at $8. The exercise program incorporates the artistry and elegance of ballet, while building strong and lean muscles.
back to menu ↑
NWChurch Monthly Subscription
Go to nwchurch.vhx.tv and subscribe to Nicole Winhoffer's program. You have to pay $80 every month to access the NW Method class that lasts an hour. The class can be streamed right to your PC and you can watch it anytime. Winhoffer has worked with stars including Mya, Madonna and Stella McCartney. You will enjoy dance moves and endurance training that focuses on the most common problem areas of women including the waist, booty and arms.
back to menu ↑
POUND Rockout Results System

You can get the POUND Rockout Results System at shoppoundfit.com for $90. The program was introduced in 2014. By combining cardio elements, weighted drumsticks, Pilates, strength training and conditioning as well as providing full-body routines with a soundtrack, the POUND Rockout Results System is ideal for every fitness level. It combines fitness and music in one routine.
The program includes a Ripstix set, an introduction to POUND and 5 DVDs. You will also receive a nutrition guide that will help you keep your meal plan and calorie intake on track. The POUND Posse will help you burn over 900 calories in one hour by moving your body along with the music.
back to menu ↑
Yoga

back to menu ↑
YogaWorks Online Yoga Class
In yoga, you can do things at your own pace. You can go to myyogaworks.com and pay $15 every month to access the site's yoga classes. YogaWorks Online Yoga Class allows you to do yoga at your own pace with the help of 30+ Journey Series and 40+ professional instructors. You can access over 950 premium classes and download the videos, so you can watch and follow them later. These classes will help you become flexible. You can do the exercise anytime and anywhere you want. Everything is up to you.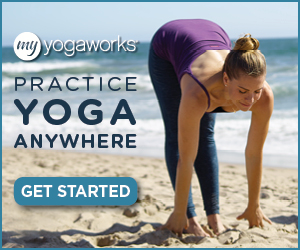 back to menu ↑
DOYOUYOGA Monthly Plan
If you love yoga, you can go to doyouyoga.com and subscribe to the DOYOUYOGA Monthly Plan. You have to pay $8 every month. Whether you want to improve your flexibility, boost your connection with your inner zen or improve your physique, the DOYOUYOGA Monthly Plan can help. It provides a wide range of techniques and routines that can help you get your desired results.
The DOYOUYOGA Monthly Plan is a great tool for both new and advanced yogis. It has a lot of practice series and videos that you can follow along and do at the comfort of your own home. An annual plan will give you access to all video classes, programs and world-class teachers. One of the best things about the DOYOUYOGA Monthly Plan is that you can cancel your subscription anytime. If you are not satisfied with the program, you can just stop your subscription.
back to menu ↑
All-Inclusive
back to menu ↑
Caravan Wellness
Go to caravanwellness.com to access Caravan Wellness. Prices start at $20 per month. Caravan Wellness offers various unlimited on-demand and live classes. From meditation and yoga to life coaching and Pilates, you can get everything here. If you can't afford a life coach, a personal trainer and a nutritionist, this program is a good option for you. Caravan Wellness has a messaging system where you can discuss techniques, progress as well as fitness goals with their coaches and teachers.
back to menu ↑
Bottom Line
Active movement is very important. You can walk or cycle to work, do a few push-ups, sit-ups and planks or hike on your day off. However, if you want to improve your flexibility, lose weight or build strength, you need an organized fitness program to achieve your goals. The right fitness program helps you focus on your goals and provides the exercises you need to do attain them. The fitness programs listed above are only some of the best options that you can get today. Choose the program that suits your needs and budget. You have to make sure that you will be comfortable doing it and that you won't sustain any injury.
Photo sources: pixabay.com