Best Grocery Delivery Services Comparisons
Overview
You don't need to go out and wait in long queues just to buy your necessities. Many local grocery stores now have their own websites where you can buy groceries and have it delivered to your doorstep. You can also find online-only stores that offer various healthy food choices. Here are some of the best online-only grocery stores that you can find today.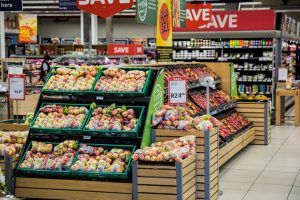 AmazonFresh/Whole Foods/Amazon Prime Now

Amazon Prime members can access the grocery delivery service offered by AmazonFresh. It delivers daily essentials, groceries and other perishable items from restaurants and local shops. You need to have an Amazon Prime membership, so you can start using the service.
An Amazon Prime membership costs $10.99 per month or $99 per year. AmazonFresh is a supplementary membership that costs an extra $14.99 per month. If you are already an Amazon Prime member, you can try the free 30-day AmazonFresh trial offer. You can cancel the trial anytime. If you don't cancel the free trial after 30 days, the next month's payment will be automatically charged.
AmazonFresh delivers fresh and non-perishable foods. If you are an AmazonFresh member and your order is over $50, you don't need to pay any delivery fee. For deliveries under $50, you have to pay $9.99. AmazonFresh delivers to the following areas:
New York
Chicago
Seattle
Baltimore
Philadelphia
Northern Virginia
Stamford
Washington, D.C.
New Jersey
Connecticut
Boston
Trenton
Miami
Dallas
Denver
AmazonFresh delivers to 7 regions across California including San Francisco, San Jose, Stockton, Los Angeles, San Diego, Riverside and Sacramento. Amazon recently acquired Whole Foods, so you can expect more regions to be added to this list. Those who own a student Prime membership can also join AmazonFresh, but orders won't be delivered to dorm rooms.

back to menu ↑
Walmart Grocery

Walmart provides same-day in-store pickup and delivery. The prices of products are very affordable and Walmart doesn't markup products for pickup or delivery. The company will refund your money if the price changes between when you order the product and when you pick it up. Minimum order is $30. Delivery fee depends on the products you order and your selected delivery time.

back to menu ↑
Instacart

Instacart connects customers with freelance personal shoppers who procure groceries from various stores like Petco, Whole Foods and Costco. Customers can shop at different major grocery chains and shop by recipe. They can also order on-demand or schedule their deliveries in advance. Instacart doesn't have any membership requirement. All orders must be $10 and above.
Delivery charge depends on your order size and selected delivery time. The delivery fee will be displayed when you pick a delivery schedule during checkout. First-time shoppers can take advantage of a free discount code from the store. Instacart delivers to 24 U.S. markets including certain areas of New Hampshire, Indiana, New Jersey, Washington, D.C., Maryland, Virginia, Connecticut, Wisconsin, Illinois, New York, Rhode Island, Massachusetts and Pennsylvania. The company delivers fresh and non-perishable foods.
Instacart doesn't accept in-store discounts, but it does have its own coupons. A 10% service amount is automatically added, but you can delete it before checkout. You can include tips for the delivery driver in the order form.

back to menu ↑
Vitacost
Vitacost is popular for premium quality organic teas. It provides 50% discount on more than 45,000 organic foods and healthy products including supplements, bath and beauty products, vitamins, pet and home products, health foods and sports nutrition products from over 2,500 brands. Vitacost has its own brand as well. There are no membership requirements. Vitacost delivers to U.S. and worldwide.
Free shipping is offered in the contiguous U.S. for orders worth $49 or more. Free shipping is also offered for products from the Vitacost brand and other select brands. Your order must be worth $25 or more in order to avail this offer. Those living in Alaska, Canada, Puerto Rico, Hawaii and U.S. territories have to pay $9.99 shipping fee. Other international fees differ.
Vitacost doesn't deliver fresh and non-perishable foods. However, it offers more choices and more frequent coupon codes than other online grocery stores. Vitacost is focused on offering dietary products, vitamins and supplements.
back to menu ↑
iHerb
iHerb offers more than 35,000 products from 1,200 brands. According to iHerb, their prices are usually 30% to 40% less and they also have a specials page that contains additional markdowns on some of the store's best-selling items. iHerb has no membership requirements and ships to U.S. and internationally. The site says each order is qualified for free shipping or discounts, but it doesn't specify how.
iHerb tells customers to  experiment with various product combinations to find the best value. It doesn't deliver fresh and non-perishable foods. The site focuses on teas, snacks, Keto-friendly foods and nutrition and protein bars. A portion of the company's profits is donated to Cambodia's educational projects. iHerb has donated more than over $3.1 million to these educational projects.
back to menu ↑
Peapod
Peapod offers over 12,000 products including deli items, seasonal items, prepared foods and organic grocery delivery. The company delivers to the District of Columbia and 13 states. Peapod's Stay Fresh delivery system maintains the right temperature from farms to your doorstep. You can choose your delivery time up to 2 weeks out. The company's delivery bins, warehouses and trucks are climate-controlled.
Peapod uses plastic bags, but they do offer to recycle the plastic bags if customers return them to the driver. The company doesn't have any membership requirement. Minimum order is $60. Delivery fee for orders worth $60 to $100 is $9.95. Customers who ordered over $100 have to pay $6.95. There may be fuel surcharges as well. New customers can enjoy free delivery for 60 days. Peapod delivers non-perishable and fresh foods.
The company delivers to 24 U.S. markets including certain areas of Illinois, Connecticut, New Hampshire, Maryland, New Jersey, Indiana, New York, Virginia, Wisconsin, Massachusetts, Rhode Island, Pennsylvania and Washington, D.C. You can search for products by dietary or allergy concerns. Peapod accepts coupons from manufacturers and doubles the discount offer up to $.99.
back to menu ↑
Safeway/Vons
If you order before 8:30 in the morning, you can take advantage of Vons' same-day grocery delivery offer. The store's Shop by History function is very convenient. When you use a registered Club Card when you buy something from Vons, your purchases will be saved in your personal online store. Safeway and Vons can deliver alcohol and groceries to many major U.S. suburbs and cities. The minimum purchase amount is $49. For orders worth $150 and above, you have to pay a delivery fee of $9.95. For orders less than $150, Vons charges $12.95. New customers can enjoy free delivery on their first order.
back to menu ↑
Google Express
Google Express delivers groceries, flower, shoes, pet supplies and other products. The store is focused on dry supplies such as coffee, cereals as well as canned foods. It has products from various stores including PetSmart and Costco. The estimated time of delivery can be seen at checkout. A Google Express membership costs $95 per year or $10 per month. You can get free delivery on qualified orders or pay $3 for small orders. Non-members have to pay $4.99 delivery fee.
back to menu ↑
Costco
Costco delivers products using Shipt. You have to pay $99 every year to maintain your Shipt membership and enjoy unlimited Costco deliveries. A monthly membership costs $14. There's no minimum order required, but you have to pay $7 for orders less than $35. Shipt works with other stores including Harris Teeter, Meijer and Whole Foods to offer local grocery delivery services. Costco delivers 7 days a week and during holidays.
back to menu ↑
Boxed
Boxed doesn't have any warehouse club subscription fee. The online warehouse provides bulk-sized versions of various grocery items. Boxed, however, has a limited product selection. You have to check their stock first to know if they're offering your desired product. The store delivers to almost the entire state through either UPS or FedEx. Boxed uses Boxed Express to deliver fresh produce. When you choose an Express order, you have to select a specific time and date for the delivery. A Boxed shopper will pick up the items at a local store and deliver them to your doorstep. Since this service is only available in some areas, you have to enter your zip code in the store's homepage to know whether it's available in your area. There's no minimum order required. Free delivery is offered on orders over $49. Delivery fee starts at $5.99 for other orders.
back to menu ↑
Bottom Line
Finding the best online grocery store may take some time. You have to compare them and pick the one that suits your needs and budget. Once you find the right one, purchasing groceries online will be a lot easier for you. It may also help you save money. You can save energy and time since you don't need to go out and wait in queues. Some online grocery stores also provide discounts to first time customers. You can try their services first to see if purchasing your essentials from them is worth it. If you don't like it, you can terminate your membership and go back to the usual way of buying groceries.
Photo sources: pixabay.com