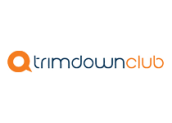 ---
Trim Down Club Overview
While this may appear like another weight loss program, it is worth knowing that a team of specialists from San Francisco started the Trim Down Club, back in 2012. We are talking about dietitians and nutritionists that joined their forces not just to help people lose weight, but also make sure that they are not going to gain it back either.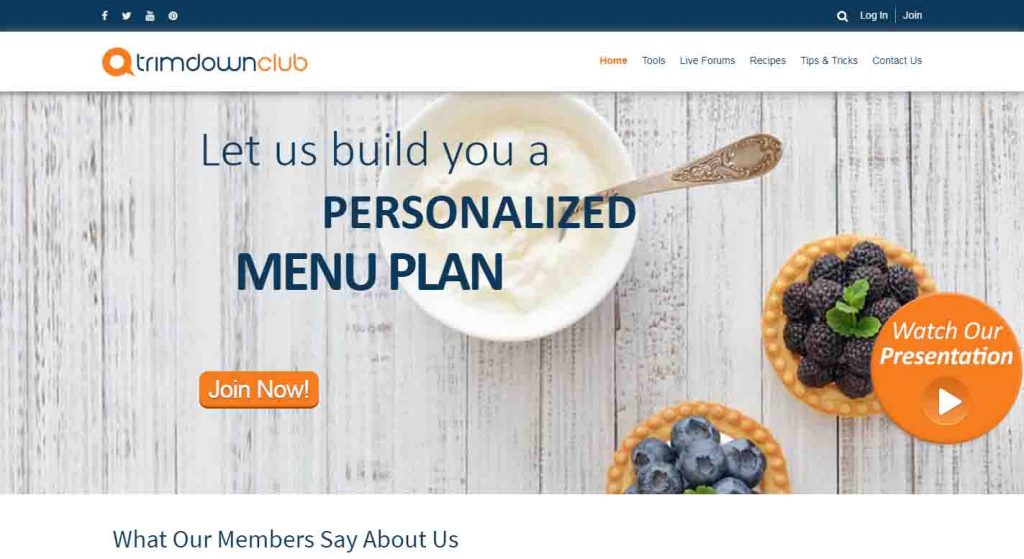 So, we can say that Trim Down Club is a complete solution that will help you adjust your diet. It will show you what you should remove and what you should add so that you get the nutrition you need while ditching those extra pounds. Of course, if you already have the ideal weight, it doesn't mean that there's no point in adhering to this club. The whole idea behind this business is to provide healthy food to people that will help them feel and look better, not just give them the chance to balance their body weight.
The best part about this club is that calorie counting doesn't count that much here. The secret lies in having an adequate portion size and focusing on eating natural and whole foods, instead of unhealthy and processed foods. The club released a Quick Guide that will help you get started right away, although the experts recommend investing sufficient time and effort in learning as much as possible about the best ways to extract the benefits of this program. Because it is a plan that is based on a healthy strategy, visible results will occur within a month from starting to follow the plan, so you will have to be patient. Also, within the following 6 months, you will begin to change clothes in your wardrobe. Thus, with a bit of patience, everything can happen, including overcoming the plateaus that are characteristic to most diets.
Keep reading our honest Trim Down Club review to learn more.
back to menu ↑
Trim Down Club Ideal For
People who would like to adjust or control their body weight;
Those that don't think traditional diets help them in any way, including those that have to follow certain diets due to health conditions, like diabetes or vegetarians;
back to menu ↑
How Trim Down Club Works?
We are used with seeing generic diets that are meant to suit all people. Unfortunately, each of us is unique, this is why this kind of diets will never provide the expected results. Thus, Trim Down Club marches on the idea that each person is different and will need an adequate approach in order to obtain the desired results. This is why the chances for you to succeed are higher because the solution will be adapted to your needs.
A great advantage is that you won't need to keep an eye on the calories you will consume daily. All you need to do is follow a diet formulated to suit your needs for nutrients and based on your preferences. The meals will be very well balanced so that you will give your body everything it needs to stay strong and healthy. The real purpose of this diet is not just to promote weight loss, but also to teach you how to eat healthily, so it will be easier for you to adopt an adequate lifestyle.
back to menu ↑
What Makes Trim Down Club Different?
One of the main things we noticed is that it is much more affordable than most complex diets that promise to help you lose weight. Besides this, the Trim Down Club focuses on helping you embrace a healthier life, not just on making you look better and slimmer. This will be a bonus that will come along once you start doing what's best for you. The system it uses to determine the kind of nutritional intake you require is similar to what Weight Watchers Digital is offering as a service. But, the price is much more accessible when it comes to Trim Down Club, so you'll be saving a lot.
Besides this, it will help you start as soon as possible, with the help of a comprehensive Quick Guide that will present the proposed plan in approximately 15 minutes. So, if you are determined to get things rolling, you will be able to do so right away. What you need to know is that eating healthy will be the most important part of the plan. There are no tricks involved, no risks, and definitely no expensive supplements. You will just eat how you're supposed to in order to ensure a proper functioning of your body, as guided by experienced and trained specialists.
back to menu ↑
Trim Down Club Meals & Menus and Recipes
If you want to check out the available menu, you must know that you need to become a member first, if you want to access such information. Luckily, because this is a review, we did this for you. So, as you access the dashboard, you can go to the section dedicated to your menu. It is great that you can keep a journal this way and check your progress as you advance with your plan.
The available recipes are diverse and you can cover all the meals within a day with what is proposed by this service. So, feel free to select among the available soups, dinners, salads, and even desserts. Yes, you can also enjoy something sweet, so you won't feel that you're missing anything. Seasonings, drinks, and sauces are also on the list, giving you the chance to adjust your menu precisely as you like it.
While you can't see the menu if you're not a member, you can take a closer glimpse at the recipes without subscribing. It is worth mentioning that you can still enjoy the meals provided by this program even if your diet has certain restrictions. All you need to do is to select the recipes that suit your preferences when it comes to the foods that best suit your body's needs.
You will see that you can easily personalize your menu because Trim Down Club considers that it is very important to like what you're eating. If you don't enjoy your menu, the chances to succeed are slim, as you'll eventually grow out of it. So, by offering a wide range of options, this service gives people the chance to enjoy the foods they like and avoid those that don't taste that great for them. It won't be like following a strict diet, as you'll be in control of your menu along the way. Even after receiving the menu for a week, you can still change the foods if you find something you don't like.
While the system does not deny certain foods, it strongly recommends keeping an eye on the size of each portion and nutritional value of your meals. For this, you can check just how healthy the foods you have chosen are, so you can make the best options concerning your diet. So, if you went a bit too far when adjusting your menu, you can adjust things so that your menu will support your desired goals.
The menu for one day will be made out of 3 main meals and 3 snacks. So, you will definitely not feel hungry with this diet, just be careful with the amount of food you consume per meal. You can also enjoy treats, if you want, just spread them across the week instead of having all of them at once. It is worth mentioning that the program has a list of so-called "free" foods, which means that if you choose them, they won't be added to your total amount of foods recommended for a day.
Menu planner choices
In order to start planning the menu, you will have to provide details about yourself. So, you will be asked about your current body weight, height, and body shape. Besides this, you will be invited to choose if you'd like a broader range of foods or a less generous offer. This way, foodies can enjoy diversity and get access to numerous recipes, while those that don't enjoy cooking that much can stay out of the kitchen for as much as possible.
There is the chance to receive a recommended menu, which you can slightly adjust here and there, based on what you prefer. Or you can opt to create your own menu right from the start, by handpicking every single food that will be part of it. We were delighted to see that the program automatically generates grocery lists based on the created menu, so you will always know what to buy with minimum effort.
The 8-week plan
The plan proposed by the Trim Down Club is made to last for 8 weeks. You can start the plan as soon as your menu is ready. But, besides guiding you on what and how to eat, the plan will also provide videos containing various physical exercises, destined to help you reach your goals as soon as possible.  If you want to know more about living healthy, don't hesitate to check out the site's blog area where useful tips are shared in the form of interesting articles.
As we mentioned earlier, even if you do have a good body weight, you can use the Trim Down Club program to make sure you are eating healthy. For this, just select the "Maintain" option when you're starting to design your menu. This way, the system will recommend meals that suit your requirements.
For those that are interested in losing weight, it is worth remembering to create new menus on a weekly basis. This way, you make sure that the meals are adjusted according to your body's new weight. So, creating a menu at first and following it for 8 weeks won't do. For best results , you should change the menu every week.
back to menu ↑
Trim Down Club Health & Nutrition
The entire program was created by experts in the field of nutrition, so you can be sure that your health and wellbeing will be well regarded. In fact, the image of the business is Ossie Sharon, a certified nutritionist that has over 2 decades of experience in this domain. She even obtained a Master's Degree in clinical nutrition, so you will receive nutritional advice from some of the best.
Because there's no need to count calories and you have the chance to enjoy a menu that is tailored according to your needs and preferences, this program is less stressful than others. There are no restrictions, as long as you follow the recommendations and guidance offered by the program's specialists. Also, whenever you encounter problems, there's an entire community to offer you support, plus you can get in touch with the Trim Down Club experts around the clock.
You will really feel cared for during this entire journey. This is due to the fact that the approach is a personalized one. Your own preferences and needs will be taken into account when it comes to the menu. At the same time, you can connect with very many people that share their stories and struggles with their weight, so you will not feel alone in this. Not to mention that you'll have the support of professionals whenever you will request it.
back to menu ↑
Trim Down Club Fitness and Activity
While adjusting the diet and eating the right foods is indeed a very important step, the program also encourages each member to adopt an active lifestyle as well. So, besides helping you track your diet-related performances, there's a special section destined for exercising. Here you can record each training session of the day, so, at the end of the week, you can easily monitor your progress.
You should not worry about having to buy special equipment for your exercising sessions or get a subscription to gyms if this is not what you want. As long as you stick to the nutritional recommendations of the program, simple exercises that anyone can perform will be sufficient.
back to menu ↑
How Easy Is Trim Down Club To Follow?
It is probably one of the easiest weight trimming programs out there. It is extremely straightforward as it will show you how to improve your diet by simply changing unhealthy foods with healthier options. There's minimum effort needed from your side, as everything is already done by the professionals of the website. They make sure that there are plenty of healthy options when it comes to menu and that all of them will help you reduce fat and lose weight as desired. If you respect the provided recommendations, it won't be hard at all to lose weight.
Even if your schedule is tight, you can still eat healthy with the options of meals that are made to be prepared fast and easy. This way, you will be able to eat correctly, no matter how busy you are. The program is made to be accessible even for busy parents or those facing high demands at work.
You will be able to immediately start the program, with the help of the Quick Guide. This guide will also explain how everything will work, from a scientific point of view, so you will see that the meals are not randomly chosen, but based on real facts. You will practically receive all the knowledge you need to create meals that will melt away fat. All of these while allowing you to enjoy delicious recipes.
Once you become a member, you will also receive a free gift from the company, as an incentive to stay motivated. The gift may be a cookbook, shopping guide, cookbook for making the ideal soups, or how to make express meals for two weeks.
back to menu ↑
Can You Lose Weight With Trim Down Club?
Yes, it is possible to lose weight by simply adjusting your diet. Many people eat unhealthy foods because they are easier to get, like fast-food, junk food, or processed foods. By simply switching these foods with better, healthier options, you can adjust your body weight. The Trim Down Club will teach you how to do this right and give you all the piece of advice you need to eat healthy in order to maintain the desired body weight. And all of these by showing you that healthy food can also be delicious and nutritious if prepared adequately.
back to menu ↑
Trim Down Club Mobile App
The company also provides a mobile app that will allow you to keep an eye on things. So, you can access the Personal Menu Planner this way and select the foods you enjoy, and the planner will recommend the best recipes. This way, you will eat what you want, but in a balanced manner that will allow you to reduce body weight.
The app will make it easier to track your own performances and see how's your weight every step of the way. Also, it will allow you to see the menu no matter where you are, so you will always stick to the plan and make weight vanish as desired.
back to menu ↑
Trim Down Club Plans & Pricing and Costs
The costs generated by a subscription to Trim Down Club are more than accessible. At the moment, there's a special offer for new members, who will enjoy the first month of membership for just $1.99. Afterward, the following months will cost $9.90, which is still not a large fee. Besides this, you can choose to end your subscription whenever you want, without going through lengthy procedures or explaining your decision. It is also worth mentioning that you will enjoy a 60-day money back guarantee, which means that the website will return your subscription fees is the plan is not helping you achieve any results.
back to menu ↑
Trim Down Club Delivery Areas
It doesn't matter where you live in the US, as this service makes deliveries all over the country's territory. It even delivers to PO boxes and addresses known as military addresses.
back to menu ↑
Trim Down Club Help & Support and Customer Service
There is an entire community supporting this program and a special FAQ section to answer potential questions. You can also choose to send a message on the company's Facebook page or talk in real-time with an agent on their website. It is worth remembering that you can cancel your subscription very easy, whenever you want. You can also get your money back within 60 days from starting your plan if you don't manage to obtain results.
back to menu ↑
Trim Down Club Pros and cons
---
PROS:
The program can be designed to suit your own pace, so you won't feel like being rushed into anything;
The menu can be changed on a weekly basis and is always customized according to your needs and preferences;
The price of the subscription is more than affordable;
CONS:
Members will enjoy support only via e-mail;
There aren't any shortcuts;
You cannot get support in an instant, so you'll have to be patient;
---
back to menu ↑
Bottom Line
All in all, the Trim Down Club is presented as being a website that will help people cut down their body weight. Even if you don't need to lose weight, the company claims that the proposed plan will get you stronger and enjoy more energy. However, the scientific facts that should back up this statement are not that numerous.
The provided pieces of advice may help you lose weight, but concerning getting you stronger or having more energy with the help of the proposed diet, the statement may not be that accurate. This is due to the fact that changes in one's diet will make the body enter a period of adjustment, so you won't always feel that great.
Trim Down Club Review
The Trim Down Club is focused on helping you get the body that nature is right for you. The plan emphasizes eating healthier, more nutritious foods.
PROS
Offers a forum to interact and share with people who are going through a similar weight loss journey as you.
Provides easy-to-use weight loss* tools that fit you and your lifestyle.
Add your review
Trim Down Club Discounts, Coupons and Promo Codes
We found 2 verified Trim Down Club Discounts, Coupons and Promo Codes for Oct. 2023. If some of the Trim Down Club coupon codes have expired, please contact us, thank you for your help.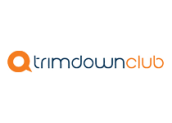 25% OffGet 25% off any order with promo code!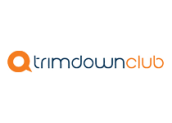 $30 OffGet $30 off any order for New Customers with coupon code!
Compare Trim Down Club with other Companies' Services, Plans and Products
If you like Trim Down Club but aren't sure whether it's the best ideal choice for you, and may want to compare Trim Down Club with other Companies' Plans, Products, and Services that similar to Trim Down Club, or Trim Down Club Alternatives and Trim Down Club Competitors, Which companies' services like Trim Down Club. You can take a look at our professional comparisons below to discover if one of them is more suitable for you.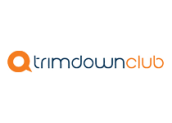 Updated : 10.02.2023.