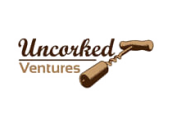 ---
Uncorked Ventures Overview
Uncorked Ventures is a family business wine club founded back in 2010 by two brothers-in-law. Their decision to follow their passion happened when they felt no satisfaction with their jobs any longer. In the end, only Mark Aselstine who remained in the company while the other changed his course. Mark used his love for wine and devoted his time to venture into now a thriving business that brought quite a stature for Uncorked Venture in the wine industry.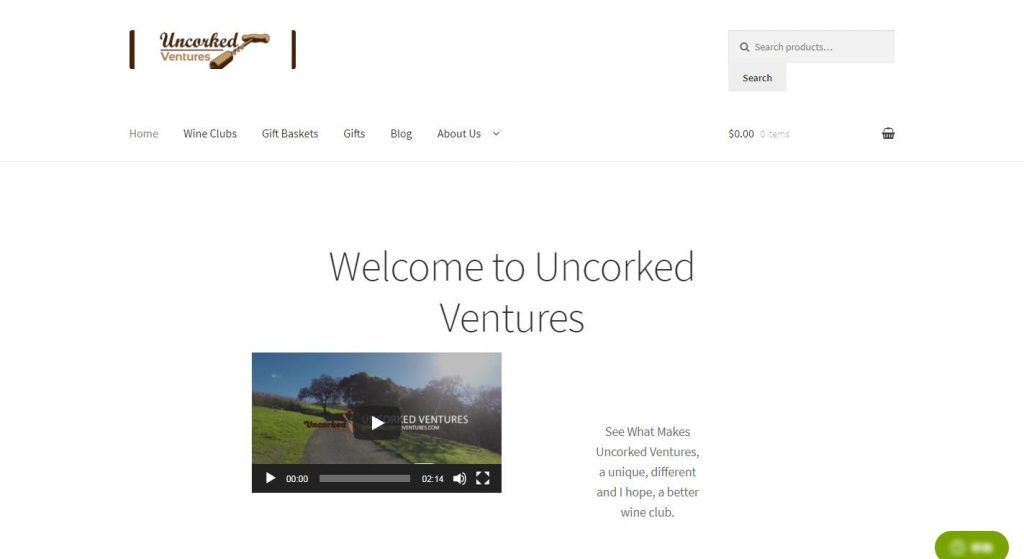 The company is an exclusive distributor of wines from California, Oregon, as well as Washington. All of Uncorked Venture's clients are guaranteed of only the highest quality  wines since Mark visits vintners to personally taste these wines and learn everything about his chosen selection before he offers and sends the wines for delivery. Aside from running the California based wine club, we stumble across some interesting pieces of information about the owner, Mark. He does not only own and run Uncorked Ventures but also does wine tasting for the company, blog writer, as well as CS (Customer Support) representative. Everything written in the company's website resonates his personal and professional touch that speaks of his true devotion and dedication to the company he owns.
Keep reading our honest Uncorked Ventures review to learn more.
back to menu ↑
Uncorked Ventures Ideal For
Customers who are wine lovers
back to menu ↑
Uncorked Ventures Selection & Quality
The wine club members of Uncorked Ventures gets an exclusive opportunity of tasting some of the West Coast's finest wines. Mark Aselstine dedicatedly visits vineyards in the entire regions of California, Oregon, including Washington for his continuous quest to find only the best vintages.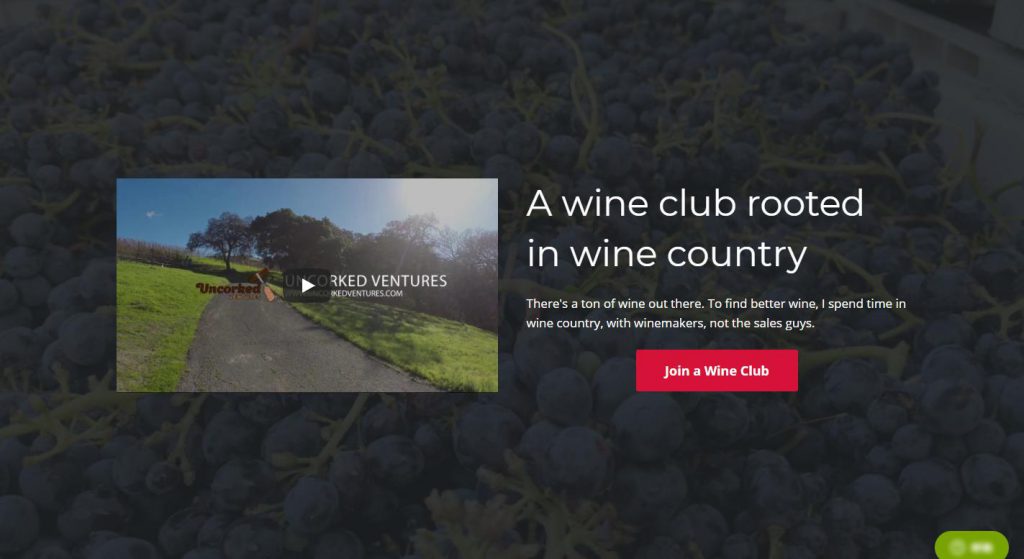 Uncorked Ventures offers three different types of wine clubs for all its members, each providing nothing but first-class quality in wines.
EXPLORATIONS WINE CLUB
If you are interested in exploring the unique world of excellent wines and eager in discovering a brand new taste, this is the perfect wine club for you. Members of Explorations Wine Club receive 2 bottles of wine monthly, every two months, or every three months. Unless otherwise requested to either receive 2 white wines or 2 red wines, inside each shipment contains 1 bottle of white and 1 bottle of red wine. Explorations Wine Club members will have a chance to taste excellent wines like Santa Barbara's Cabernet Sauvignon or Sonoma vineyards' Chardonnay.
SPECIAL SELECTIONS WINE CLUB
Special Selections Wine Club offers 2 or 3 bottles of excellent West Coast red wines delivered to your home every month, 2 months interval, or every 3rd month of the year. Members of this wine club can have the opportunity can grab a bottle of popular vintages such as Sonoma Coast Pinot or Napa Valley Cabernet, for example.  In addition to that, you might can get a rare find in wines like the famous Paso Robles Carignan delivered right in your doorstep. Such gem is a small lot produce that is not available in any red wine boutiques or regular wine shops in the market.
RESERVE SELECTIONS WINE CLUB
You have found the perfect club choice if your passion is tasting the finest wines in the entire West Coast region.  The ultimate pride in white and red wines of Washington, Oregon, and California will be shipped right into your door every month, a 2-month interval, or every third month.  Imagine the excitement of opening a package specially for you containing a rare bottle of wine to add to your collection. Your box from Reserve Selections Wine Club includes 3 bottles of premium wines. Featured in this wine club are rare finds that came from famous small lots production which every wine lover and enthusiasts know are really hard to find. Opening a box containing, let's say, a bottle of Kinero Cellars Grenache 2014 is like opening a real treasure since there were only forty seven (47) cases produced in all.
back to menu ↑
What Makes Uncorked Ventures Different?
It is uncommon to see a wine club that lets you feel important like they truly care, but this is not the case for this wine club that is family-owned. The owner himself,  Mark Aselstine, personally sees to it that everything is taken cared of down to the littlest detail in one-of-a-kind delivery of finest wines of the West Coast straight to your doorstep. The process is always the same for Mark: he will taste the wines himself, select the ones perfect for each club, he then will write blogs and newsletters, he even personally handles packing the bottles as well as replies to the numerous emails the company receives from clients and potential clients. What sets Uncorked Ventures apart is its genuine dedication to all its wine club members as well as authentic passion to wines.
Aside from that, every shipment made by the company contains an all-inclusive newsletter personally written by no less than the owner himself for all its customers. The said newsletter contains useful information regarding the selection of wines in the package and the reasons behind its inclusion as the best wine choice. The website contains Mark's blogs and the newsletters which can be useful in learning more and acquiring new information about wines.
back to menu ↑
Uncorked Ventures Gift Options
One of the best things about  Uncorked Ventures is you are given a perfect alternative gift option by gifting special people in your life a premium wine to show how much you value them. You can choose one, two, or a monthly delivery on a regular basis containing a couple of bottles of limited edition premium wines. At the moment, the wine club offers two gift options while still working on other gift ideas which gives all members and non-members something to look forward anytime soon. As of now, your gift option is to send a unique gift basket or choose from any of the Uncorked Ventures wine clubs and purchase a gift membership.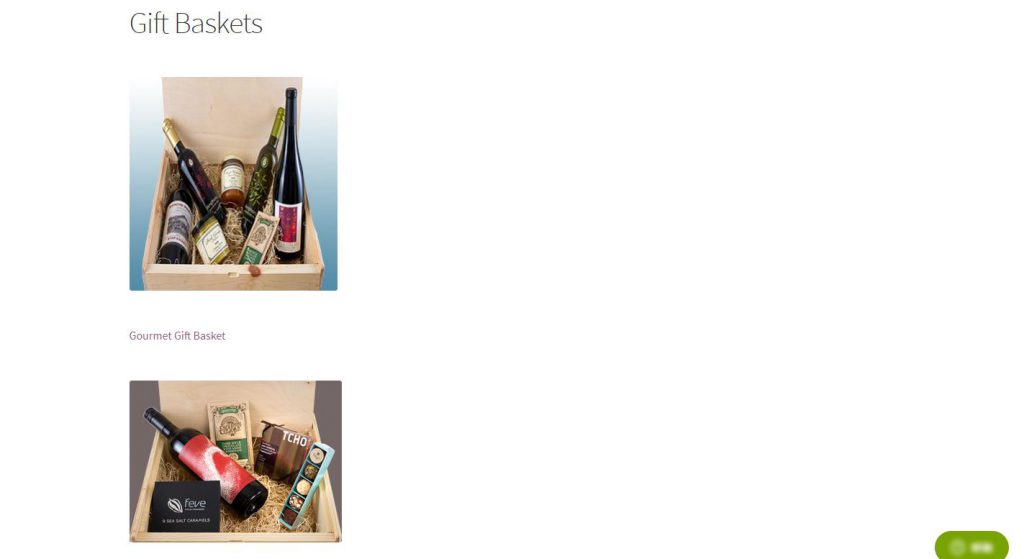 As the different wine clubs were already mentioned above,  this part of the review will now focus on the gift basket gift option.  You have three types in this gift option to choose from to send to special people or during special occasions: (1) the gourmet gift basket, (2) the chocolate gift basket, and (3) the corporate basket. Since Mark values and promotes locally produced wines by small and big companies, all these gift baskets hold local products.
GOURMET GIFT BASKET
This type of gift basket contains one or two bottles of wine which is your personal choice. One good feature of the gourmet gift basket is you can choose the particular wines you want included to be sent to the recipient or the types preferable excluded or avoided for all shipments. Aside from the wine, included in the basket are some of the West Coasts' popular gourmet products like olive oil, balsamic vinegar, mustard, a jar of seasonal fruit jam, as well as San Francisco's artisan chocolate.
CHOCOLATE GIFT BASKET
Interesting combination of top-notch wine and, of course, chocolate will be shipped as a gift to the recipient of your choice with Uncorked Ventures' chocolate gift basket. It contains locally made cholate and the wine of your choice and you can even choose to send in one or maybe two bottles be included in your basket. Mark Aselstine carefully have chosen an assortment of mouthwatering chocolates which include chocolate sampler from TCHO, truffles, sea salted caramels, as well as a bar of Endorfin Foods' famous absinthe dark milk chocolate.
CORPORATE GIFT BASKET
Sending a magnificent gift basket and at the same time promoting your company is possible as there are corporate gift baskets for all companies out there. Company logo may be printed anywhere in the basket and you may choose all the contents to go with it to complete the gift. Mark, however, asks their clients to choose locally produced items because he aims for artisan businesses finding their way towards customers.
back to menu ↑
Uncorked Ventures Club Membership & Pricing
Uncorked Ventures' shipping is free, but state taxes shall apply. You will only pay $55 for Exploration Wine Club and get 2 bottles of reds or whites, or on bottle each of red and white wine. For Special Selections Wine Club, it's $115 for 2 red wines. Lastly, shipment for Reserve Selections Wine Club costs $225 for top of the line wines.
back to menu ↑
Uncorked Ventures Delivery Areas & Support
The owner personally takes care of customer support via its website, email, and phone. Additional help can be made through calls at 1-(510) 990-2903 or the FAQ page on the website.
back to menu ↑
Uncorked Ventures Pros and cons
---
PROS:
Sends out comprehensive newsletter for every package
Offers different gift option ideas
Features and provides only the finest selection of wines from the West Coast
Wider scope of delivery covering about 40 states
CONS:
The website's interface is not user-friendly
---
back to menu ↑
Bottom Line
Uncorked Ventures is unlike other wine club because Mark Aselstine is not your ordinary owner either. He is a passionate wine lover and a dedicated wine enthusiasts willing to share his wine knowledge and expertise with his clients. The pride of West Coasts in wines and other products are evident in his chosen selections of less popular and famous vintages but equally high in quality.
Uncorked Ventures Review
Uncorked Ventures exclusively distributes an excellent selection of hand-picked wines made locally in California and other states like Oregon and Washington to all its customers. Drinking locally made wines in good quality and affordable price is made possible by this wine club.
PROS
First-class grade domestic wines available for all wine lovers and enthusiasts.
The website provides both comprehensive blogs and newsletters designed to educate readers all about wine
Each package is shipped with comprehensive newsletter
Provides small lot produced vintages in very limited edition not found in any store
Add your review
|
Read reviews and comments
Uncorked Ventures Discounts, Coupons and Promo Codes
We found 3 verified Uncorked Ventures Discounts, Coupons and Promo Codes for Dec. 2023. If some of the Uncorked Ventures coupon codes have expired, please contact us, thank you for your help.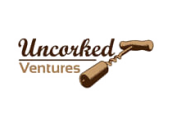 15% OffGet 15% off Wine Clubs with promo code!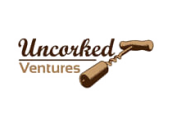 10% OffGet 10% off any order with promo code!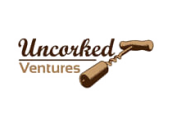 $20 OffGet $20 off orders over $60 with coupon code!
Compare Uncorked Ventures with other Companies' Services, Plans and Products
If you like Uncorked Ventures but aren't sure whether it's the best ideal choice for you, and may want to compare Uncorked Ventures with other Companies' Plans, Products, and Services that similar to Uncorked Ventures, or Uncorked Ventures Alternatives and Uncorked Ventures Competitors, Which companies' services like Uncorked Ventures. You can take a look at our professional comparisons below to discover if one of them is more suitable for you.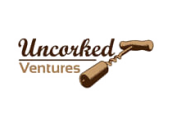 Updated : 12.01.2023.