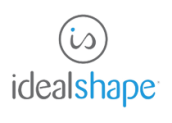 ---
IdealShape Overview
IdealShape is a familiar name for those following a weight-loss program. We are saying so because the company offers a wide range of products associated with weight-loss. Some of their products are shakes, meal replacement bars, drink powders and much more. It is difficult to believe that a company can offer so many products related to weight-loss. The Utah-based company has been very successful in attracting the attention of its target market thank to their extensive product range. Have you tried their Idealshake? If you haven't then you should and they also offer fat burners, collagen supplements, vitamins and minerals.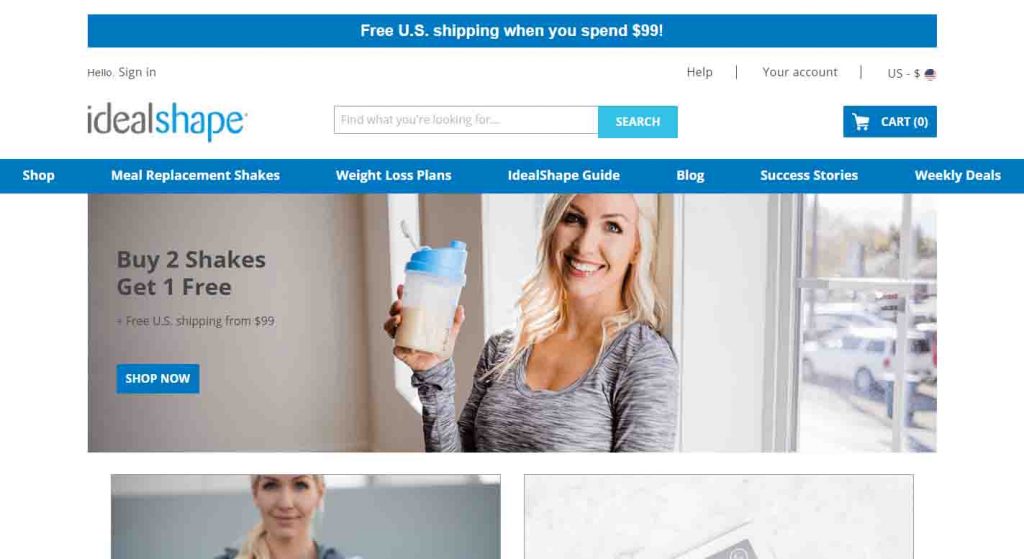 Utah-based IdealShape commenced operations in 2003 and if you look at their product lineup, you will find a lot of food items like bars, drinks, capsules, powders, high-protein oatmeals, and vitamins. Most of the people know IdealShape for its meal replacement shakes and weight loss plans. The purpose of existence of IdealShape is to give you the right resources and tools so that you can monitor your weight-loss programs as well as have control over your body. Their meal replacement shakes and bars are rich in taste and favorite of many. Dieters prefer their replacement shakes and bars because they are affordable and help them keep their hunger in control. In this IdealShape review, we will also tell you how they are helping people achieve their ideal weight.
Keep reading our honest IdealShape review to learn more.
back to menu ↑
IdealShape Ideal For
Those who wants to lose weight.
back to menu ↑
How IdealShape Works?
We can say that IdealShape is a comprehensive weight-loss system and it includes meal replacement shakes and bars and weight loss drinks and supplements. IdealShape has everything you want to see in the best weight loss system. For instance, it is one of the few weight loss systems which can help get the desired weight loss results quickly and easily. It will work for you no matter you are planning to lose 20 pounds or 120 pounds.
IdealShape allows you select a plan you think suits you the best. They have a variety of products and you can choose shakes, bars, drinks and supplements as much as you want. Have you heard about IdealShape bundles? Well, they are created according to your weight related goals. Those who go for IdealShape bundles don't need anything else because the bundles include a lot of things such as food products, shakers, guides, and easy to cook recipes so that they can complement their IdealShape diet even living a busy life.
IdealShape has not made it necessary for the users to subscribe. You are free to buy their products as long as you want unless you opt for auto-shipments. IdealShop has hired experts to help you with your weight-loss program. They don't just give you the products you want, but they also offer support from experts. You can share your diet plan with them and if you have any questions they can help you find the answers. Remember, that they are experts and their advice can do the trick.
back to menu ↑
What Makes IdealShape Different?
IdealShape is a meal delivery service but it is way better than those meal delivery service which make a lot of promises but deliver no results. There are a lot of people who say that IdealShape helped them achieve the desired results. The company basically offers meal replacements and supplements and give you delicious easy-to-cook recipes to help you get closer to your goals. The food they serve helps promote fat-burning. Moreover, you can also join their online community where you can connect with other people who are facing same challenges. There you can also take part in different challenges which are designed to keep you motivated. It is always good to have support of people instead doing things alone. When you join their online community, IdealShape dietitians and nutritionists will be there to support you.
We have seen most of the meal delivery services offering product which are high in fiber. But we cannot say the same thing about IdealShape. But there is something else in their meal replacement which you should know about. Fiber makes you feel full longer. IdealShape uses Slendesta which is a natural protein extract and it makes you feel full longer just like fiber. Basically, it controls your hunger and you don't have to eat anything for the next three hours. In simple words, it is best for those who find it hard to control their hunger.
IdealShape also offers a Customer Loyalty Program. The program gives you 10% discount on any item you want to buy, and free shipping of everything you order. Moreover, they also offer a Referral Program. Tell your friends about IdealShape and earn credit worth $15 and your friend will get 10% discount on his or her first order.
back to menu ↑
IdealShape Meals & Menus and Recipes
Like we said above that, you can buy IdealShape products individually or in bundles. There are around twenty rich flavors of meal replacement shakes, different kinds of meal replacement bars, a lot of types of weight loss drinks and more than ten weight loss supplements. You can choose from different flavors such as chocolate cream pie and cookies 'n' cream to strawberry yogurt and key lime pie.
Some of you may consider following an IdealShape meal plan. If you are one of them, then there are three options which are Weight Loss, Tone Up, and Healthy Living. From the names of the three options, it is not difficult to guess what they are about. Those who want to lose weight will prefer Weight Loss and if you want tone your muscle then select Tone Up. Health Living makes sure that your diet is rich in necessary nutrients and vitamins your body needs in order to function properly.
There are also corresponding bundles with every meal plan. These bundles include meal replacement shakes and bars, recipes, supplements, drinks and shaker bottles. There are 30-day, 60-day and 90-day bundles available and IdealShape allow you select the flavors from options like Chocolate, Vanilla, Strawberry, Mocha, Chocolate Peanut Butter, Salted Caramel, Chocolate Cream Pie, Cookies and Cream, and Orange flavors. If you want gluten-free flavor then don't select Cookies and Cream because it is not glute-free, the rest of the flavors are gluten-free.
IdealShape meals have Slendesta, as explained above, blocks hunger so that you don't intake extra calories. Slendesta, offered by Kemin, basically stimulates the release of cholecystokinin or CCK. It is a hormone in our body which tells the brain that we are full and don't want to eat anything. We also learned that the findings of more than one dozen clinical studies suggest that Slendesta can block hunger for up to 3 hours. But it is also important to mention that none of those clinical studies were available for 3-party review when we were writing this review.
back to menu ↑
IdealShape Health & Nutrition
IdealShake is rich in minerals, protein and vitamins. It is very popular among dieters because there is no other meal delivery service which offers such a healthy and satisfying meal replacement. You should know that there are more than twelve essential vitamins and minerals in each shake and less than 110 calories at the same time. There are only 1-2 grams of sugar in each shake which is not a serious concern. The natural sugar STEVIA is used to sweeten the shake. IdealShake is called meal replacement because it has everything you expect your meal to have. The shake also contains 5 grams of fiber and 11-12 grams of top-quality whey protein. Fiber gives you feeling of satiety.
So, we can say that the shakes are not only delicious but they also give you control over your hunger and once you have a shake you don't feel like eating for the next three hours. It looks like Slendesta is really doing the job very well. For those who want to know more about Slendesta, should know that it is extracted from potato skin. It is an important ingredient which is not used by many meal delivery services. But IdealShape is using it to help people follow their dietary requirements. IdealShape says that there is enough evidence available to believe that Slendesta helps with weight-loss. But if we look at the findings of European Food Safety Authority, it tells a different story. You may choose to agree with them but it is also true that so far countless people have lost weight using IdealShape products.
back to menu ↑
IdealShape Fitness and Activity
Exercise at least 30 to 60 minutes daily in order to achieve your weight-loss goals.
back to menu ↑
How Easy Is IdealShape To Follow?
The answer is simple, yes it is easy to follow. We know that it is not easy to follow a strict weight-loss program but IdealShape makes your journey very easy. Make sure you join their online community to find support of IdealShape Family. IdealShape offers five meals which are healthy and low in calories. You will be eating meals every three hours which is not a big deal keeping your weight loss objectives in mind. Generally, meal delivery services offer six meals but IdealShape is offering five meals.
back to menu ↑
Can You Lose Weight With IdealShape?
It will take time but yes you will start losing weight eventually. When you are taking your regular meals you are basically consuming a lot of calories. And when you switch IdealShake, which is low in calories, with your regular meals you may feel some problems. It is because now you are asking your body to function the same way on less number of calories. This is why we said that it will take time but your body gets used to it eventually. Just remember that you cannot replace all your meals with IdealShake as this is not what IdealShake is for.
back to menu ↑
IdealShape Plans & Pricing and Costs
One box of meal replacement bars will cost you $14.99 and it contains 7 bars. There are single boxes as well as variety packs available. It is up to your convenience. There are different variety packs which include 2, 4 or 8 boxes. If we talk about meal replacement shakes, they come in tubs. You will have to pay $49.99 for one tub which offers 30-servings. There is wide variety available in weight loss supplements and this is why their prices are different. Prices of weight loss supplements start from $9.99 and go up to $149.99. If you want to buy weight loss drinks, then you should know that they come in containers and one 30-serving container will cost you $40. Finally coming to IdealShape bundles, you will have to pay $119.99, $219.99 and $319.99 for 30-day bundle, 60-day bundle and 90-day bundle respectively. The company also offers 30-day satisfaction guarantee on all of its products.
back to menu ↑
IdealShape Delivery Areas
The company delivers its products across the United States. You can also order products from Guam, Puerto Rico and the Virgin Islands. It is good to see that IdealShape is one of the few meal delivery services which offers international shipping and you can buy IdealShape products in countries like Canada, China, Australia and New Zealand.
There are no shipping charges if you buy products of worth $79 or more and this offer is only valid in the continental US. If you order is less than the above amount, you will be charged a shipping fee which start from $4.99 and can go up to $9.99. Those ordering from Hawaii and Alaska will also be charged a shipping fee. If you are receiving IdealShape products in Canada, then you will be charged $9.99 as shipping fee. International shipping charges start from $19.99 and can go up to $29.99.
back to menu ↑
IdealShape Help & Support and Customer Service
They have a FAQ page where you can find answers of a lot of your questions. You can also get in touch with them through email or phone.
back to menu ↑
IdealShape Pros and cons
---
PROS:
Extensive range of meal replacement shakes and bars
Drinks and supplements help you lose weight faster
Three different meal plans for weight loss, muscle toning, and healthy eating.
You can speak with experts and find support in IdealShape online community
Prices are affordable
Unlike other services, IdealShape lets you order without having you make any commitment
For orders over $79, you get free shipping.
30-day satisfaction guarantee
CONS:
Shakes are not thick, so some of you may not like them
---
back to menu ↑
Bottom Line
We are concluding our IdealShape review by saying that IdealShape products are better than other meal delivery services because of four reasons. Their products have hunger blocker ingredient called Slendesta. They are delicious and most of the people find them affordable. And lastly, they really help you lose weight. The company also offers a 30-day satisfaction guarantee which most of the meal delivery services don't offer. We have spoken with many dieters and they say that their shakes are thin. Generally, people like thicker shakes but it can be ignored given a number of benefits their products offer. The products are not expensive which is a good thing.
IdealShape Review
Utah-based IdealShape is helping people achieve their weight loss goals. Many of you may know IdealShape for its shakes but you should know that they sell a lot more than just shakes. People also buy their fat burners, collagen supplements, vitamins and minerals.
PROS
They offer a comprehensive and easy to follow meal plan to help you with your weight loss program.
IdealShape products help you lose weight faster as compared to other products.
Natural ingredients are used in the IdealShape products.
Add your review
IdealShape Discounts, Coupons and Promo Codes
We found 2 verified IdealShape Discounts, Coupons and Promo Codes for Oct. 2023. If some of the IdealShape coupon codes have expired, please contact us, thank you for your help.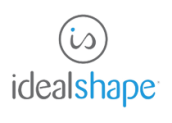 25% OffGet 25% off any order with promo code!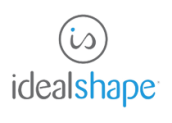 $30 OffGet $30 off any order for New Customers with coupon code!
Compare IdealShape with other Companies' Services, Plans and Products
If you like IdealShape but aren't sure whether it's the best ideal choice for you, and may want to compare IdealShape with other Companies' Plans, Products, and Services that similar to IdealShape, or IdealShape Alternatives and IdealShape Competitors, Which companies' services like IdealShape. You can take a look at our professional comparisons below to discover if one of them is more suitable for you.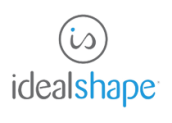 Updated : 10.02.2023.