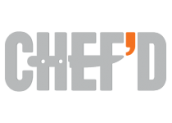 ---
Chef'd Overview
Chef'd works together with popular culinary brands, chefs, restaurants and food media to provide customers with a wide selection of meal ideas that they can try at home. The meal kit delivery service is popular for its premium quality ingredients and large variety of recipes. You will find recipes from well-known culinary experts and nutrition leaders including Atkins, Chef Fabio Viviani, The New York Times Cooking, Weight Watchers, Men's Health, P.F. Changs, Spoon University and Weight Watchers.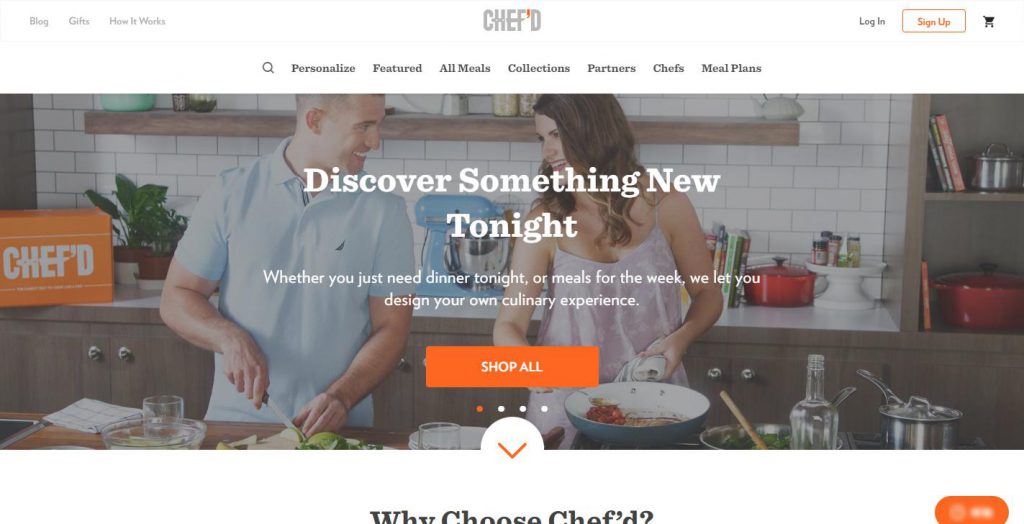 With its large selection of recipes, you will definitely find something worth trying. There are also delicious and affordable meat kits for students. Meals complement gluten-free, vegetarian and vegan diets. You can also filter meals with different preferences like Quick and Easy, Family Friendly, Breakfast and Dessert and Lighter Options.
Keep reading our honest Chef'd review to learn more.
back to menu ↑
Chef'd Ideal For
who are interested in cooking and trying new recipes
It is also perfect for those with busy schedules and can't go out to buy ingredients
who are looking for a healthier substitute to frozen dishes
who are looking for a vegan or vegetarian program that can help them lose weight
back to menu ↑
How Chef'd Works?
Chef'd allows you to browse and buy foods without any form of commitment. There's no need to subscribe to any service. You can choose from a wide range of meal kits that are made by some of the finest chefs in the state.
Chef'd's "Personalize" option makes choosing the perfect meal kit easier for you. This option allows you to say your preferences and Chef'd recommends the best meal kits for your needs, taste and skills. Chef'd also allows you to pick a meal plan as well as get deliveries of your selected meal kits every week. All meals are made together with the company's partners.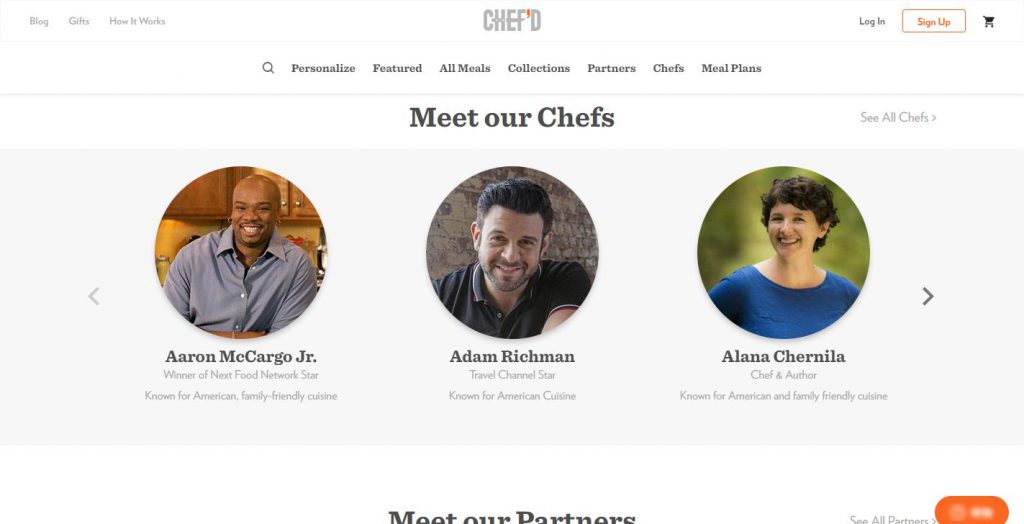 back to menu ↑
What Makes Chef'd Different?
Chef'd doesn't force you to sign any contact or subscribe to its services. It gives you the freedom to order as many times as you want. You can order meals on a weekly basis. Chef'd offers over 400 dishes that differ in various ways such as ingredients, suitability for different dietary needs and tastes, cooking method, preparation time and complexity. With its large selection of dishes, you will definitely find what you need and recreate the recipe in your kitchen using the fresh, pre-portioned ingredients provided by Chef'd.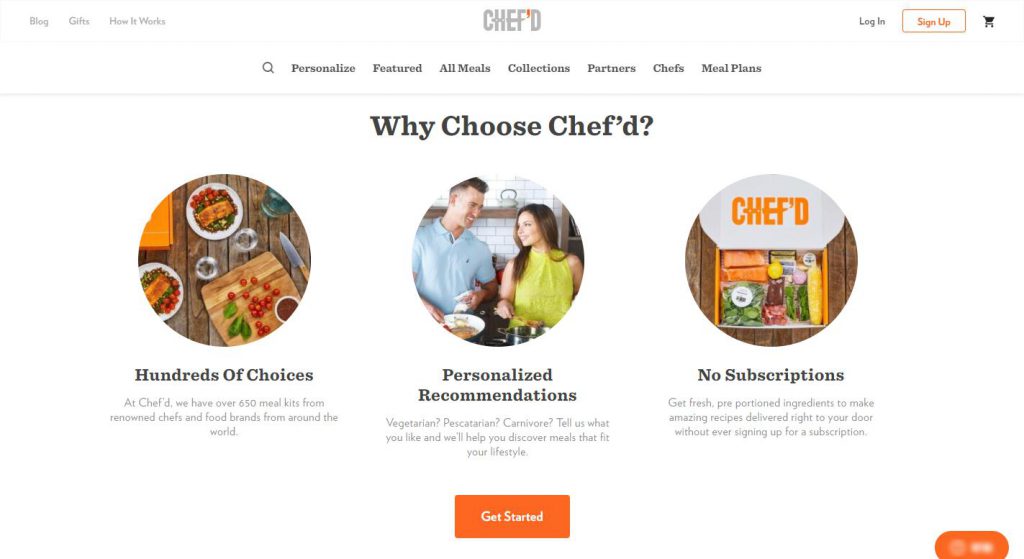 The referral program allows you to get gifts while giving something to others. Each time you give your friends $10 to use at Chef'd and they make a purchase, you receive $10 as a gift of gratitude from the company. You can also use the gift cards if you want to send something over $10 without waiting for anything in return. Let others enjoy Chef'd's services without spending a single cent. You can send gift cards worth $25, $50, $75, $100, $150 or $200. There are three choices to pick from – group gift cards, e-mail gift cards and physical gift cards.
Group gift cards are perfect for those who want to spend big. If you want to send an instant gift, you can give e-mail gift cards. Physical gift cards are ideal for those who want to give something more personal.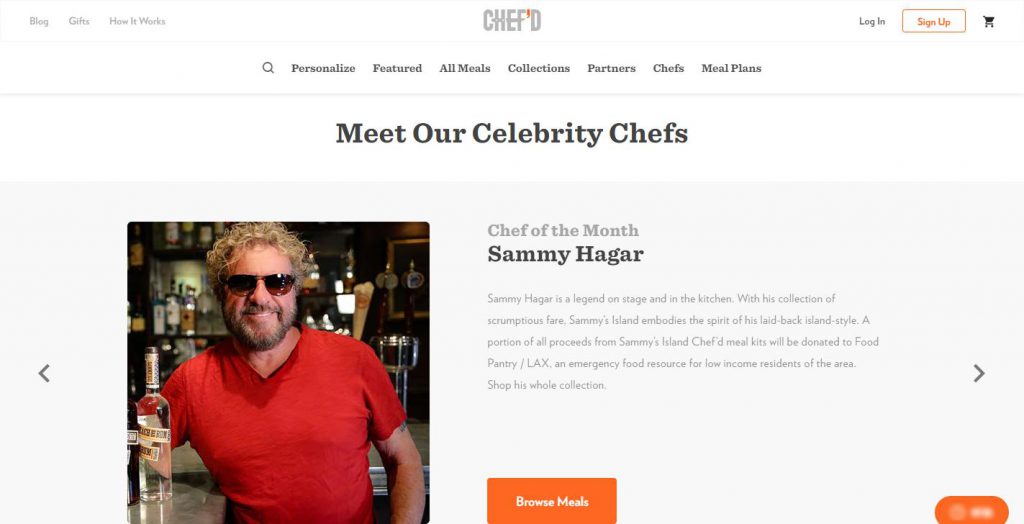 back to menu ↑
Chef'd Meals & Menus and Recipes
If you want to shop a la carte, you can choose which meals you'd like to include in your cart. Chef'd allows you to sort the meals by five categories – Price-High to Low, New Arrivals, A-Z, Best Sellers and Price-Low to High. You can also look at the featured menus and dishes and narrow down your option to chefs' recommendations. Browse the Collections section if you want to make your search easier.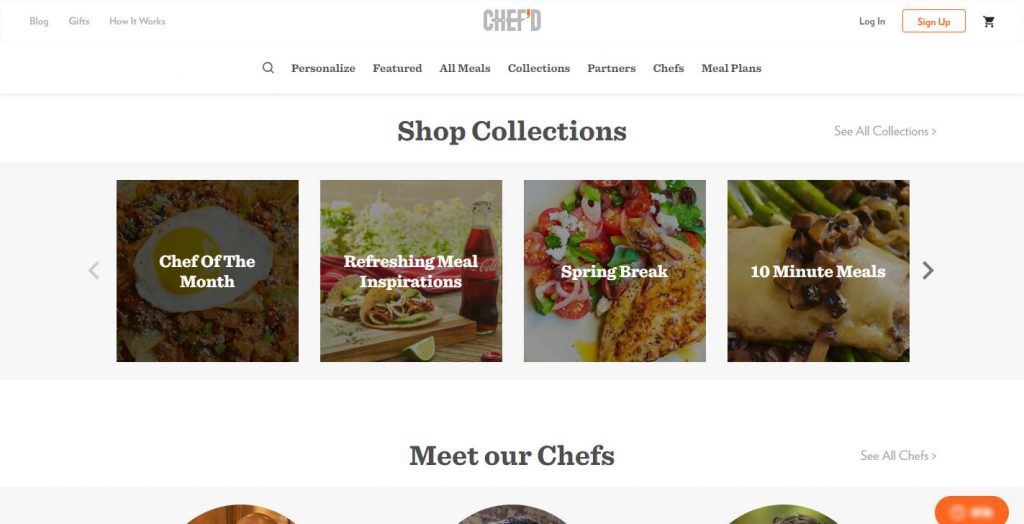 The Collections section includes recipes for almost every mood and occasion. You can choose from as many as fifteen collections including:
Sunday Dinner
Around The World
Quick And Easy
Date Night
Eat Your Greens
Better Than Takeout
Dinner In A Bowl
Tacos
Breakfasts
Tacos Everywhere
Bacon Before Everything
Big Buns
Desserts
The Best Of Lunch
Kids In The Kitchen
Top Rated
You can also subscribe to Chef'd. Pick from 7 different plans including The New York Times Cooking, Tone It Up, Spoon University, American Diabetes Association, Weightwatchers and Atkins meal plans. The meals are made in accordance with the criteria and values of the popular brands.
You can try making tasty grilled ribs for 12 hours or you can prepare a great dish in just 10 minutes. Chef'd allows you to pick between meals for vegetarians and those for carnivores.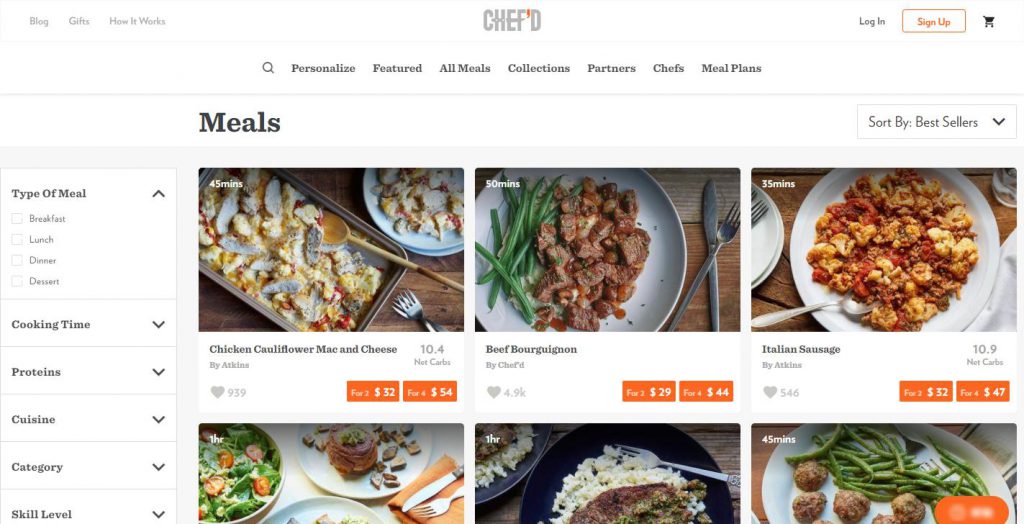 back to menu ↑
Chef'd Health & Nutrition
Chef'd uses frozen gel packs and places everything in well-insulated boxes to keep all the ingredients cold. Since the food is shipped within a day or two, everything is kept at the right temperature. Unpack the box when it arrives and put all cold items in your refrigerator. It is best to cook seafood within two days to guarantee freshness. Other proteins can be consumed within four days of getting the box.
Since all the ingredients included in the box are sourced from trusted ranches and farms, you are assured of their quality. Chef'd tries its best to buy food from organic farmers to make sure that they are sending the freshest ingredients to their customers.
back to menu ↑
Chef'd Fitness and Activity
You can decide what activities you want to do and when you will do it. Just make sure that you exercise at least 30 to 60 minutes every day.
back to menu ↑
How Easy Is Chef'd To Follow?
Chef'd provides you with pre-portioned ingredients and step-by-step instructions on how to whip up a meal. You should have a few kitchen must-haves such as spoons, pots, knives and pans, salt, pepper and olive oil. Every recipe states the ingredients you will require, so you can prepare in advance.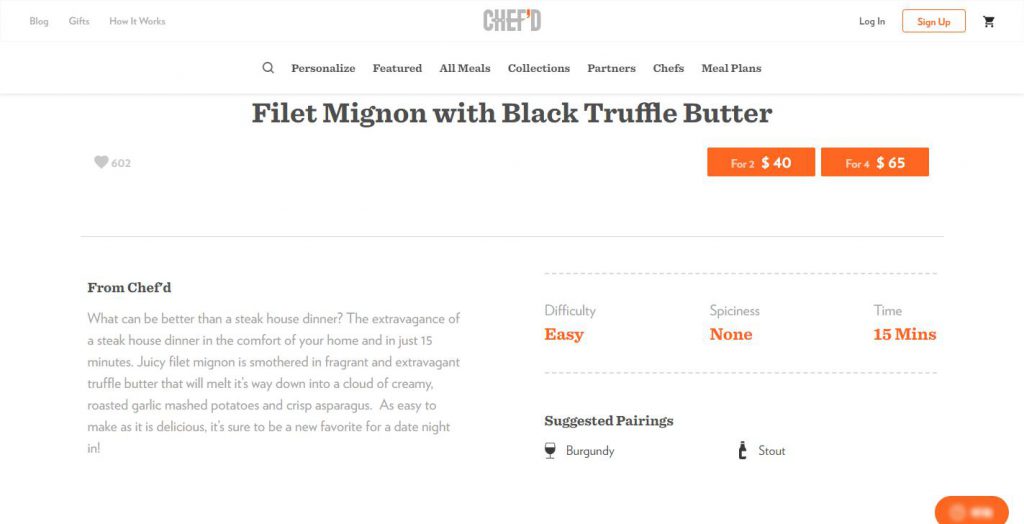 back to menu ↑
Can You Lose Weight With Chef'd?
There are different weekly meal plans to pick from. Chef'd partnered with popular organizations such as the American Diabetes Association and Weight Watchers to provide you with healthy and delicious options. There are meal plans created together with American Diabetes Association, making it easy for diabetics to follow a balanced diet. You can also find meal plans from The New York Times Cooking, giving you a great selection of recipes made by culinary experts. Those who want to consume low-carb meals can choose the Atkins meal plan that focuses on more proteins and less carbs.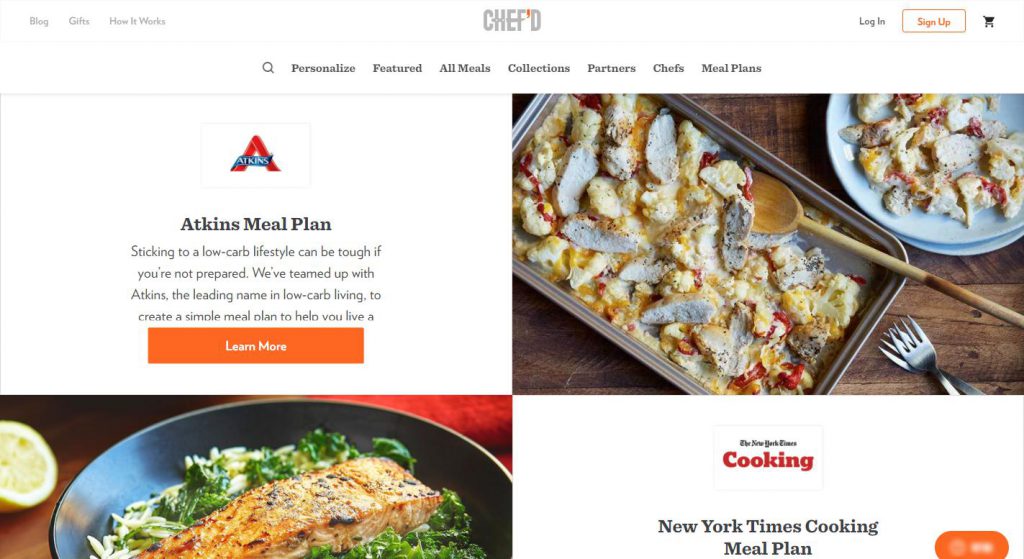 back to menu ↑
Chef'd Mobile App
Chef'd has a mobile app that can be accessed on  iOS devices. You can use the app to browse Chef'd's selection of foods and order a meal.
back to menu ↑
Chef'd Plans & Pricing and Costs
There are hundreds of meals to choose from. You can choose based on the kind of ingredients you want, the number of servings and how fancy you want your meals to be. The most affordable meals are breakfasts like kale scramble, overnight oats with berries and almond butter toast that cost $10 for every two servings. The most expensive meals are all types of ribs for eight people. Grilled baby back ribs cost $109, while grilled Thai inspired ribs cost $119. The most expensive meals usually cost $20 per serving.
Choosing a meal plan can help you save some cash. You save 5% with regular orders of 1-2 meals. With 3-4 meals per week you get a 10% discount. Ongoing orders of two or more meals are shipped for free.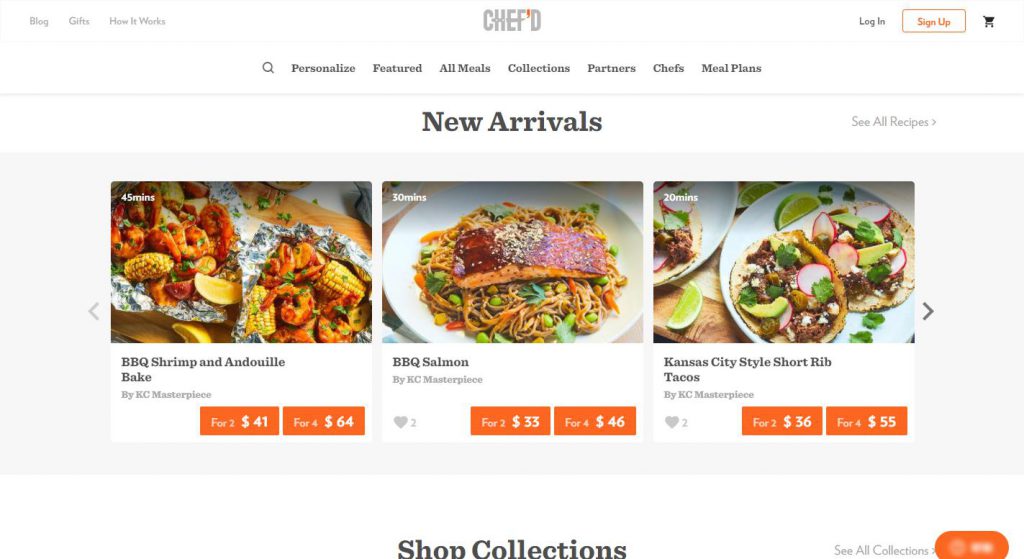 back to menu ↑
Chef'd Delivery Areas
Chef'd ships throughout the contiguous US through FedEx and OnTrac. It doesn't ship to Hawaii and Alaska. Chef'd usually delivers between Tuesday and Saturday, but you can pick the delivery day that fits your needs. You're not required to be in at the time of the delivery, provided that there's a safe spot for the driver to leave your meal. Orders over $40 are delivered for free. You have to pay $10 shipping fee for orders less than $40.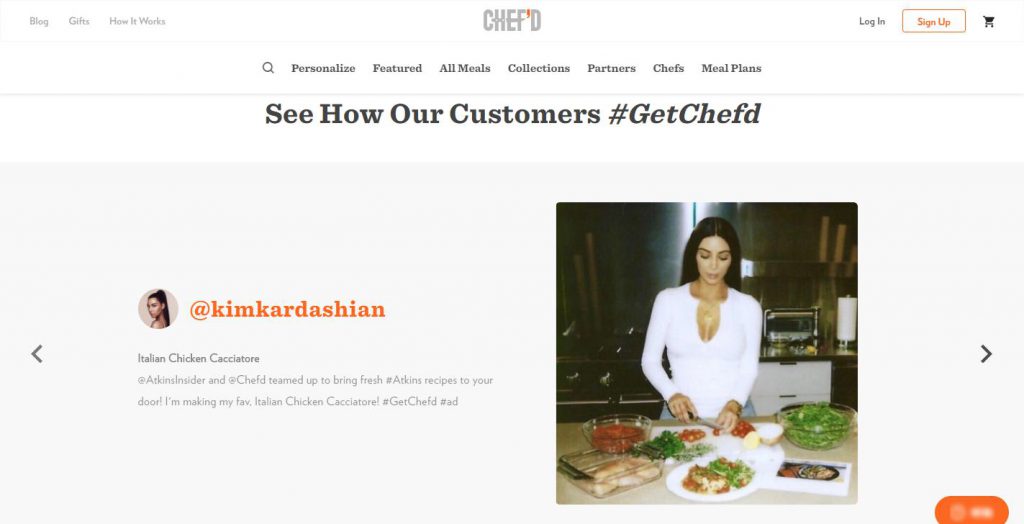 back to menu ↑
Chef'd Help & Support and Customer Service
You can check out Chef'd's FAQ page if you have questions. For more information, call them at 1- 844-552-4333.
back to menu ↑
Chef'd Pros and cons
---
PROS:
You can choose from over 400 dishes.
Referral program
Chef'd partnered with the best culinary brands and chefs to create healthy and delicious meals.
You can order a la carte without any subscription.
Enjoy great discounts
Excellent meal plans
You can pick from various gift cards.
CONS:
Expensive
Doesn't deliver to Hawaii and Alaska
---
back to menu ↑
Bottom Line
What sets Chef'd apart from the rest is the fact that it allows you to order a la carte meals or pick a meal plan.  They have partnered with leading culinary brands and organizations to provide customers with a large variety of food. Since Chef'd offers a large selection of meals, you will definitely find something that you and your whole family can enjoy.
Chef'd Review
Chef'd allows you to order high quality ingredients and the best recipes made by popular culinary brands and expert chefs. You can subscribe to the meal kit delivery service or order a la carte. Chef'd provides over 400 meal ideas and free shipping for all orders above $40. You can also choose from 7 different meal plans that Chef'd created together with leading culinary brands.
PROS
You can choose from over 400 dishes
You can order a la carte without any subscription
Free shipping for all orders above $40
Add your review
Chef'd Discounts, Coupons and Promo Codes
We found 3 verified Chef'd Discounts, Coupons and Promo Codes for Oct. 2023. If some of the Chef'd coupon codes have expired, please contact us, thank you for your help.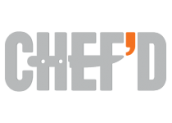 22% OffGet 22% off With a Discount Gift Card with promo code!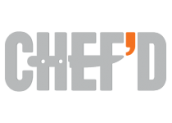 $10 OffGet $10 off Your First Order When You Sign Up for Email with coupon code!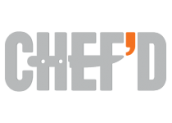 $10 OffGet $10 off Your First Order of $25+ with coupon code!
Compare Chef'd with other Companies' Services, Plans and Products
If you like Chef'd but aren't sure whether it's the best ideal choice for you, and may want to compare Chef'd with other Companies' Plans, Products, and Services that similar to Chef'd, or Chef'd Alternatives and Chef'd Competitors, Which companies' services like Chef'd. You can take a look at our professional comparisons below to discover if one of them is more suitable for you.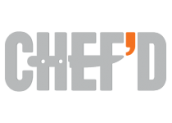 Updated : 10.01.2023.