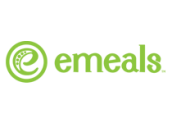 ---
EMeals Overview
When it comes to online meal plan services, eMeals is one designed to suit everything a customer needs. With eMeals, you can choose a meal plan that suits your cooking style, dietary preferences, grocery stores you go to and how many you are in the family. eMeals is not just about proving meal plans but also detailed grocery list to help you shopping.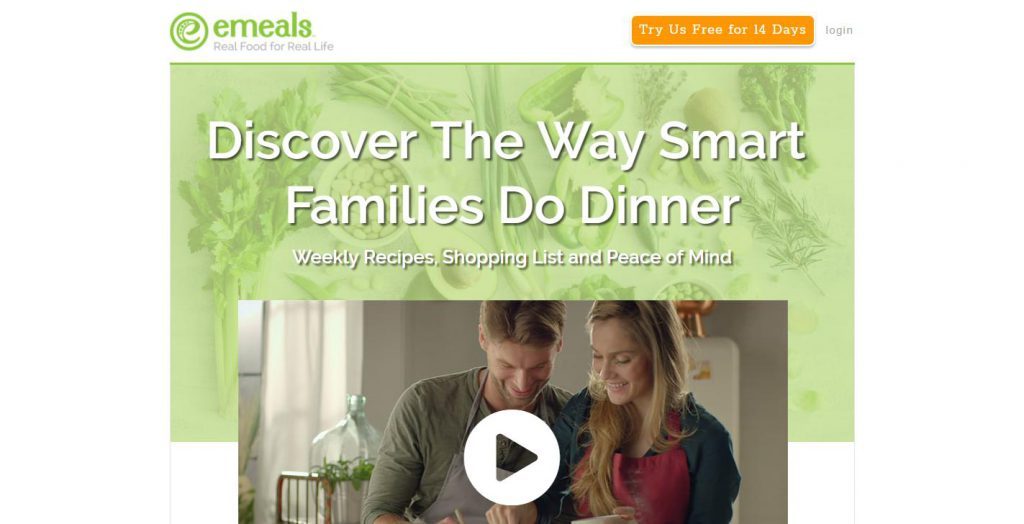 Founded in 2004 but under a different name, eMeals (formerly e-Mealz), it helps people who experienced frustration in shopping and creating affordable meals. Started by sisters Jane and Jenny DeLaney, already so many families and people benefited from eMeals menu plans. Currently, they have more than 50 available meal plans.
eMeals is different than other meal subscription services. Instead of providing you with pre-portioned ingredients and recipes, eMeals instead allow you access to their library. For a small subscription fee every month, you can get into their recipe library using their mobile app. With this, you will be able to choose the meals that that suit your needs and health goals.
Keep reading our honest EMeals review to learn more.
back to menu ↑
EMeals Ideal For
eMeals is great for people of all ages and walks of life
Anyone who wants to learn to cook, improve their cooking skills or enjoy new recipes
Families who have difficulty in shopping and making affordable meals
back to menu ↑
How EMeals Works?
To get access to eMeals' library, you need to first visit their website. When you're there, you need to sign up for an account. Signing up will not charge you for anything, at least not right away. This is because they have a 14-day free trial so you can see if you like what they offer. At the start, there is some information you need to provide.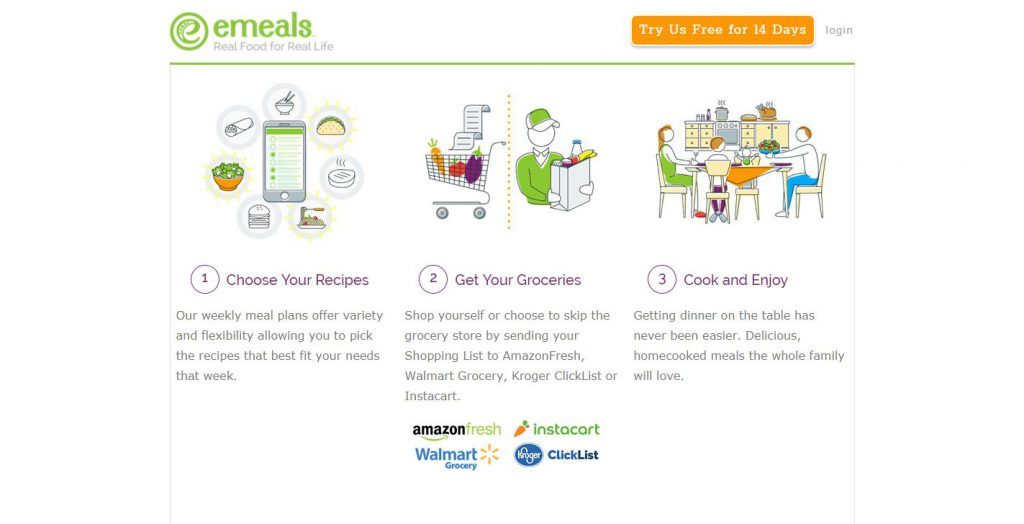 Some of this information includes your family size, which is necessary to find how many servings you will need. On that note, there are 2 options – the meals for two that has 1-2 servings of every dish and the family plan with 3-6 servings of every dish. Besides your family size, there's also your food style.
Under eMeals, there are various meal plans you can choose depending on your diet or food style. As of now, the different meal plans include Classic, Budget-Friendly, 30-Minute Meals, Kid-Friendly, Vegetarian, Gluten-Free and more. There are many options available at eMeals so you can surely find one that matches your preferences and health concerns.
Subscription to eMeals is quite flexible. Switching to your meal plan is possible anytime and as many as you need. You can do that either online through their website or using their mobile app. Once you selected your meal plan, you will be finished in creating your account. With your account set up, you eMeals provide you with meals option that suits your meal plan.
A great thing about the eMeals app is it handles the rest of work after you chose your meal options. It helps you create a grocery list and even weekly dishes. Once you have the grocery list and weekly dishes, you need to pick all the items. Then you can begin preparing and cooking your meal plan for the day.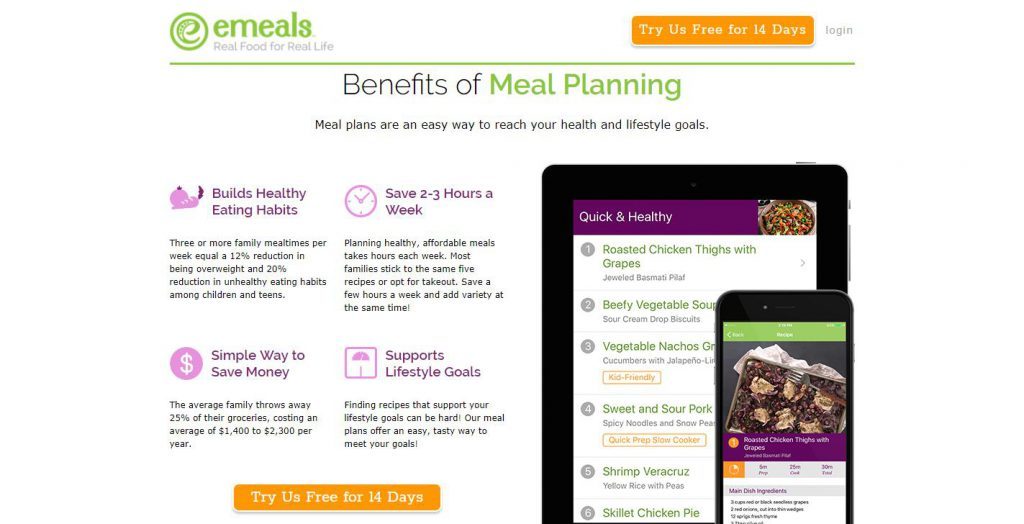 back to menu ↑
What Makes EMeals Different?
What sets apart eMeals from all other services is it makes customization easy. At the same time, you can be sure of where the ingredients come from since you take care of them. In this meal subscription service, you don't have to think about your meal plan for the next days at an affordable price.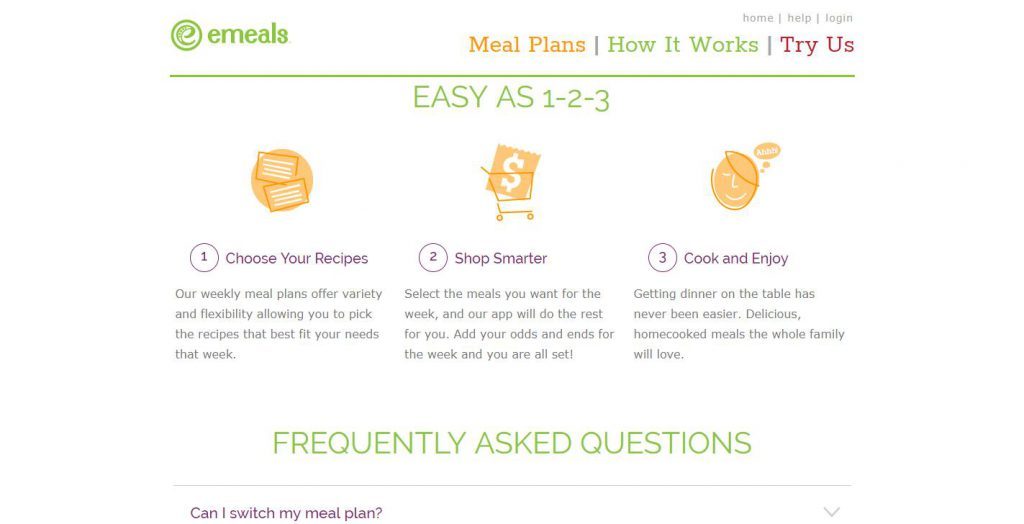 For only a couple of dollars, you got meal plans customized to your preferences, diet goals, family size and more. Everything you need comes organized in eMeals that makes it convenient. You won't ever forget anything you need since your shopping list is online and on the go. All you need is to get the eMeals mobile app.
There is a wide array of healthy meal plans available in eMeals. With its amazing customization options, getting a subscription at eMeals will surely satisfy every customer's needs. For loyal eMeals customers, there are gift certificates available they can give to their loved ones. These are perfect gifts for your friends and family members for any occasion.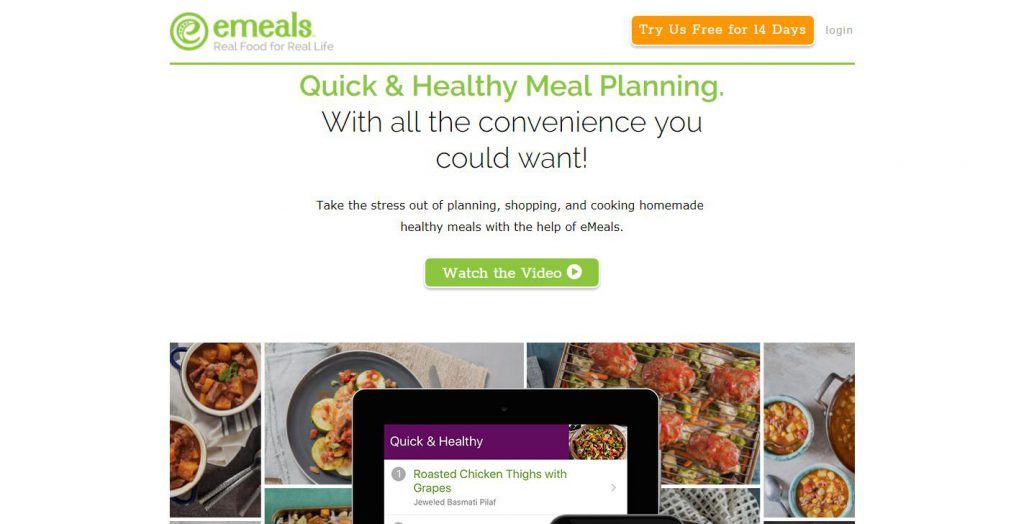 back to menu ↑
EMeals Meals & Menus and Recipes
Meal plans in eMeals are available in five categories. They are Healthy, Family Inspired, Weight Management, Specialty Meal Plans and Partner Meal Plans. With Specialty Meal Plans, you can find various dishes ideal for those with special dietary needs. On the other hand, there is also Partner Meal Plans, which eMeals created together with the country's top food brands.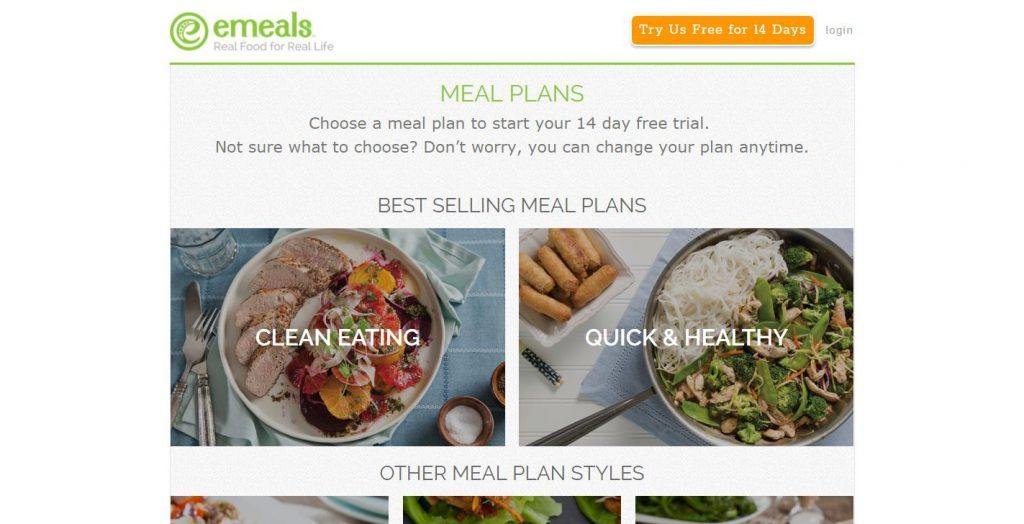 As for the Healthy Meal Plans, it includes meals for Clean Eating as well as Quick and Healthy dishes. The dishes included in this plan are easy to prepare and uses organic ingredients. The Weight Management Meal Plans are for people who want to get into shape or stay at it. It includes Heart-Healthy, Paleo, Low-Carb, Low-Calorie and Portion Control meal plans.
The meals created to make cooking easy for the family is in the Family-Inspired Meal Plans. The Family-Inspired Meal Plans include Kid-Friendly, Budget-Friendly, Slow Cooker and 30-Minute meals perfect for the whole family. These plans mainly focus on dinner but some of them also allow breakfast and lunch options.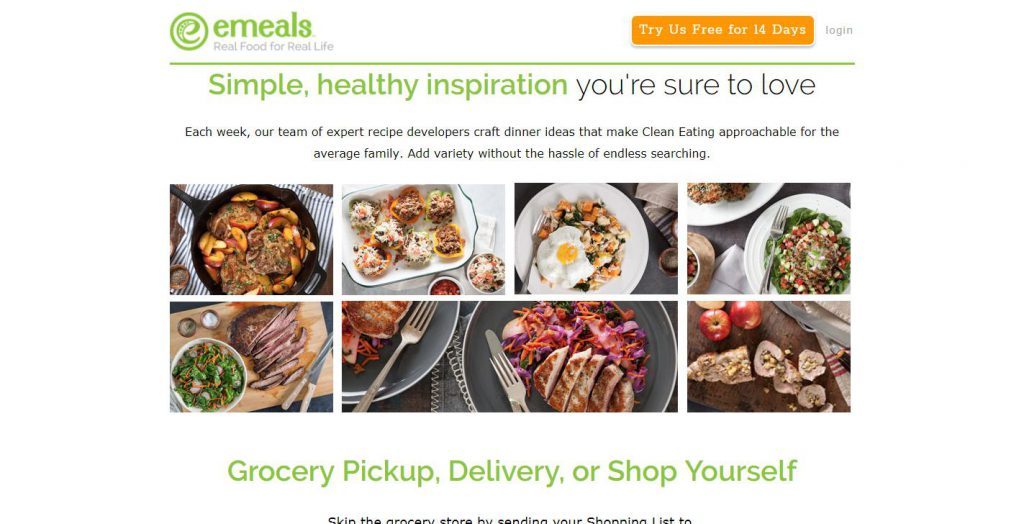 back to menu ↑
EMeals Health & Nutrition
There is a wide array of meal plans available in eMeals, some based on different types of cuisines, popular diets as well as health goals. They provide various recipes and dishes that appeal to whatever the customer's taste buds are craving. eMeals have quite an impressive range of recipes. With fresh, premium quality ingredients, you are sure to make healthy, flavorful dishes anytime.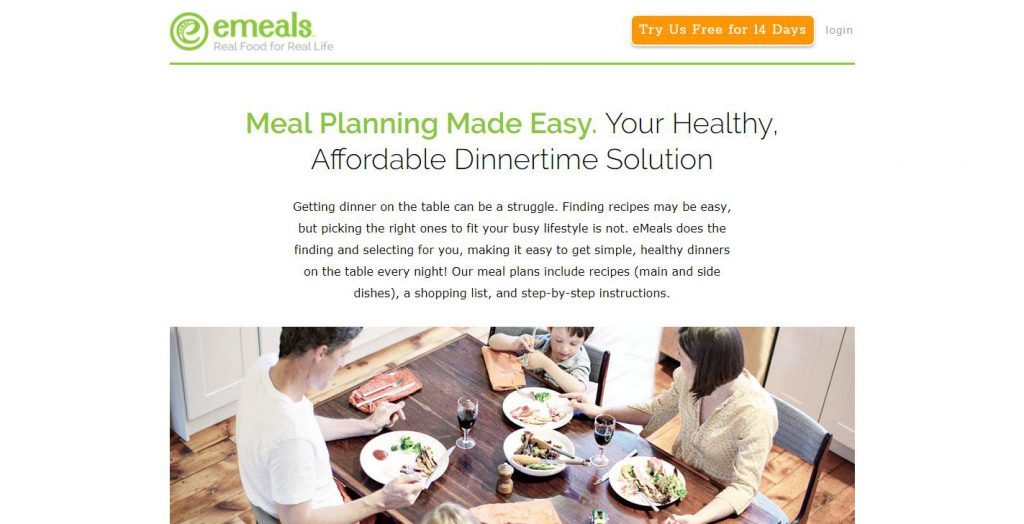 back to menu ↑
EMeals Fitness and Activity
For maximum improvement of overall health, it is best to have at least 30 minutes to 60 minutes of physical activity. While not recommended, exercise is important for overall health. You can choose what kind of activities to do. If you want, you can also break down the activities into intervals.
back to menu ↑
How Easy Is EMeals To Follow?
eMeals meal plans are so easy you don't need a professional chef to make them. You just need to follow the recipe and get the ingredients needed for them. The recipes in eMeals have detailed instructions so you can feel confident you can whip up something good.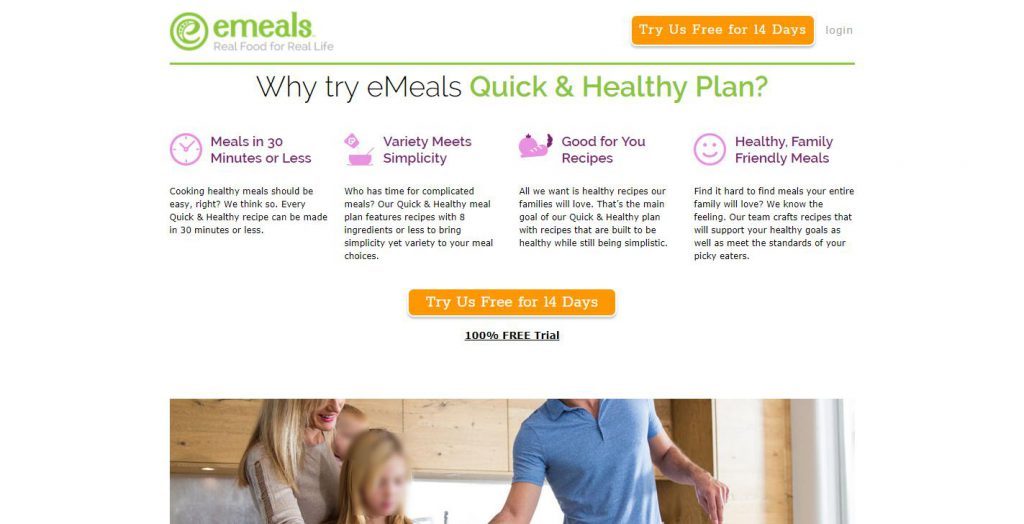 There are so many meal plan options to choose from, recipes that don't take a long time to make. One of the best meal plans to choose is the 30-Minute plans, which includes recipes you can cook within half an hour. If you're not in a rush, you can also choose the Slow Cooker plan. If you have so many things to do, use your cooker and a recipe from this for stress-free meals.
back to menu ↑
EMeals Mobile App
The eMeals app is vital in providing consumers excellent service. Using the app, you can easily scroll through a wide array of recipes you want to try. Not just the recipes, there are also shopping lists for the ingredients you will need. The eMeals mobile app is available in Android and iOS apps. First, create an account on their website then log into the app. Then you can start accessing eMeals recipes and meal plans.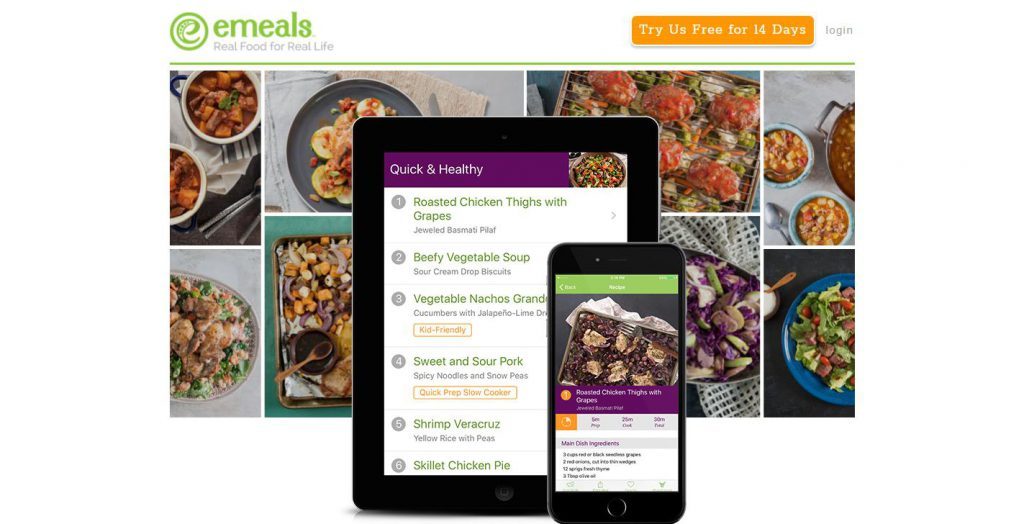 back to menu ↑
EMeals Plans & Pricing and Costs
You can choose to subscribe to eMeals either for three months or if you want, for a whole year. For the three-month subscription, payment is $10/month. For the yearly subscription, the price is $5/month. It is ideal if you will first try their 14-days free trial. eMeals only provide shopping lists and recipes designed to help you save cash through the smart planning of meals. When it comes to the cost of the ingredients, it all depends on their prices to the stores where you bought them.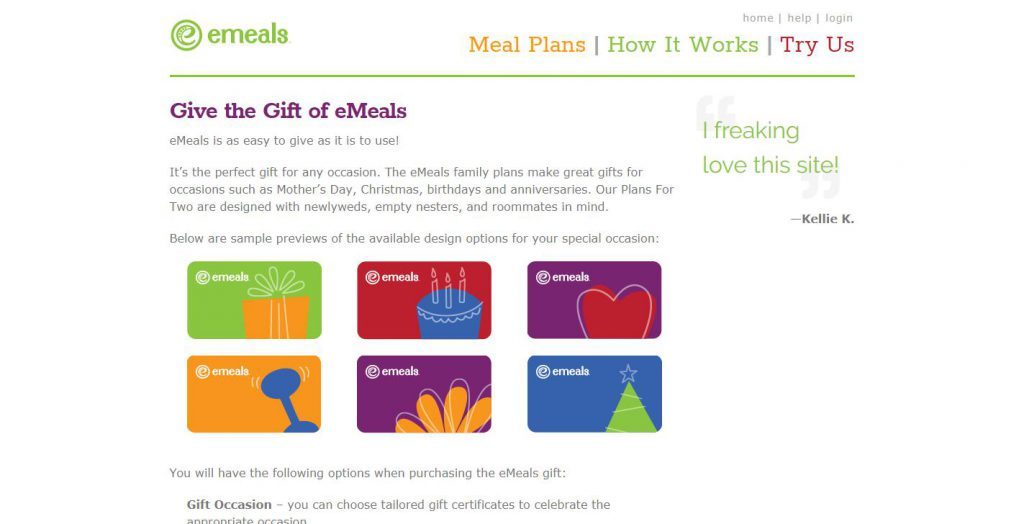 back to menu ↑
EMeals Delivery Areas
As mentioned before, there are no physical goods that eMeals provides. When it comes to the grocery lists and recipes, they are all available throughout the country. eMeals only meant to help you save money by carefully planning meals to your budget, family size, dietary needs, and preferences. To do this, log into your account, access to the meal plans available there and get to shopping now.
back to menu ↑
EMeals Help & Support and Customer Service
Customers who have questions can easily get support by visiting eMeals website. From there, they can contact a representative of the company. At the same time, they can visit eMeals FAQ section. From there, they can find quick answers to most of their questions.
back to menu ↑
EMeals Pros and cons
---
PROS:
Wide array of healthy, tasty meal plans
Convenient shopping lists
Meal plans suitable for varying needs
Easily switch plans anytime
Can pause subscription for up to 3 months
A 14-day trial
Services available nationwide
CONS:
Provides only 7 meal suggestions every week
---
back to menu ↑
Bottom Line
For customers who are not into the usual meal subscription services, eMeals is what they need. Instead of pre-portioned meals, eMeals provide a customized meal plan designed specifically for every customer. Their meals are both healthy and delicious, which effectively helps in eliminating the headache of planning for meals every day.
eMeals Review
eMeals is an amazingly affordable and unique meal subscription service. Carefully designed, the site caters to the unique meal needs of customers around the country. It helps them effective to reduce wasted time and save cash. With eMeals, you can take advantage of benefits:
PROS
Over 20 customizable meal plans and dishes for better, healthier lifestyle
Meal plans suitable for gluten-free, vegetarian, diabetic and Paleo diets
Save money with yearly subscription available for $5/month
Add your review
eMeals Discounts, Coupons and Promo Codes
We found 6 verified eMeals Discounts, Coupons and Promo Codes for Oct. 2023. If some of the eMeals coupon codes have expired, please contact us, thank you for your help.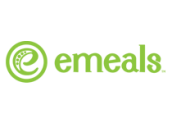 50% OffGet 50% off with promo code!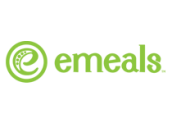 30% OffGet 30% off with promo code!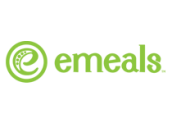 20% OffGet 20% off with promo code!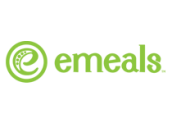 15% OffGet 15% off with promo code!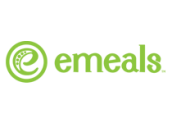 $2 OffGet $2 off Per Month with coupon code!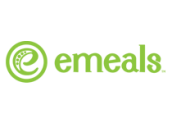 14-Day Free TrialGet 14-Day Free Trial with coupon code!
Compare eMeals with other Companies' Services, Plans and Products
If you like eMeals but aren't sure whether it's the best ideal choice for you, and may want to compare eMeals with other Companies' Plans, Products, and Services that similar to eMeals, or eMeals Alternatives and eMeals Competitors, Which companies' services like eMeals. You can take a look at our professional comparisons below to discover if one of them is more suitable for you.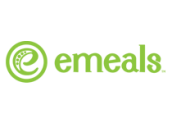 Updated : 10.01.2023.