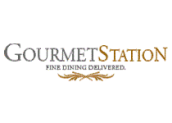 ---
Gourmet Station Overview
Started in the year 2000, Gourmet Station is renowned for providing dinner gift-style packages to people on-the-go seeking exceptional but healthy gourmet meals for special events like anniversaries, get-together, birthdays and even holidays. All through the years, Gourmet Station extended its list of menus to include seafood dinners, certified Angus steak dinners, gourmet soups, dessert gifts, appetizers, pasta, and gourmet delights from the most popular world cuisines. The company also began targeting other business by providing upscale and fashionable dinner gifts. They also offer gift certificates that can be used in ordering gourmet meals.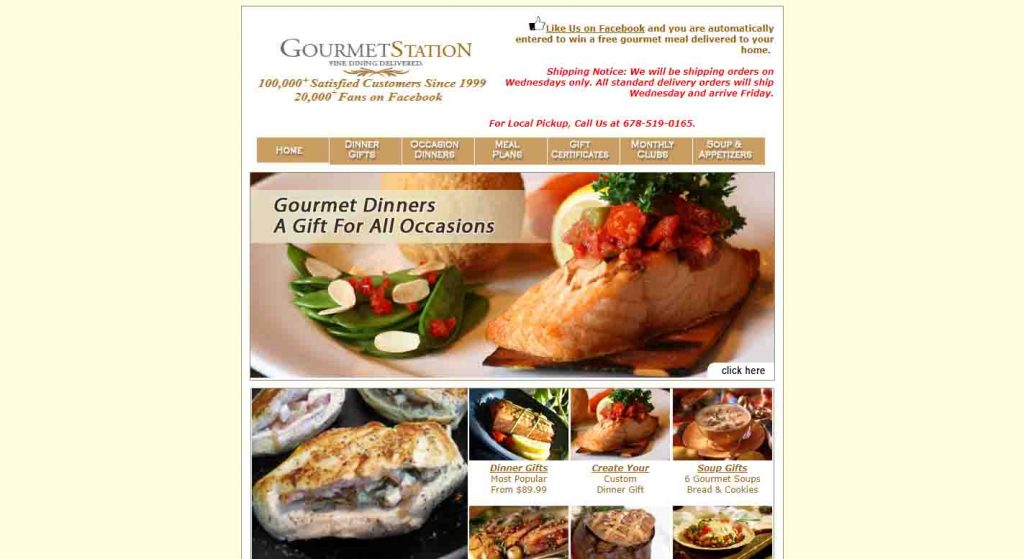 It doesn't matter if you want to give these three and four courses meals to your friends as a present or want to indulge yourself, you can experience fine dining right at the comfort of your home in an easy way. The foods the company offers are easy to prepare.
Even if a lot of entries are classified as gifts, this does not signify that you cannot order them for yourself. To know more about the good things regarding this meal delivery service, keep on reading this Gourmet Station review.
Keep reading our honest Gourmet Station review to learn more.
back to menu ↑
Gourmet Station Ideal For
Perfect for people on the go, who don't have time to buy and prepare ingredients
People who are looking for a healthier and wholesome substitute to frozen meals.
back to menu ↑
How Gourmet Station Works?
Even if Gourmet Station's website is filled with essential information in many diverse segments, the process of ordering is hassle-free. You choose a gift from any of the given categories, fill out the delivery information, and that's it. You wait for your order to arrive. All orders had gift packaging and delivered through UPS without signature needed. The meals are come in deep-chilled along with preparation guidelines. Preparation can take half an hour or less.
Aside from dinner gifts, Gourmet Station also offers various food categories to select from like the occasion dinners designed for special occasions like anniversaries, birthdays, etc. If you want to surprise the love of your life, there are also romantic dinners available. Thank you dinners are also available.
Most of the recipes are inspired by authentic cuisines from diverse parts of the world. There is also a section with meal plans which bring you five entrees from a particular culinary region. Also, there's a section for Monthly clubs, gift certificates as well as a special entrée dedicated to appetizers and soups. Wine pairing section is what makes Gourmet Station stands out. You can check this out if you're interested in creating the ultimate combination of food and drinks for an extraordinary event.
back to menu ↑
What Makes Gourmet Station Different?
Gourmet Station specializes in preparing the best and high-quality gourmet meals. They ensure that all factors their food delivery service like planning the recipe, choosing the ingredients, preparing the foods and carefully packing before freezing, undergo the strictest inspection. This leads to mouthwatering, aesthetically pleasing, as well as delicious gourmet. Gourmet Station stands out when it comes to quality and customer service.
This food delivery service company has an excellent array of wholesome meals ideal for serving for special occasions. So, you don't need to spend a lot of time in planning, shopping and preparing the ingredients. The company got you covered, all you need to do is to sit down and relax. Gourmet Station does gift packaging for free.
Monthly Club section is a fantastic feature offered by this company. These are meal plans which take account of monthly dinner, steak dinner, as well as soup or dinner for three, six, nine or twelve months good for two people.
This food delivery service also shows a good deal of attention in the sustainability of its business model. This is through offering advice when it comes to handling package after the shipping. It depends on which gift items you order, you might be left with up to nine diverse sorts of packaging. Materials like insulating panels, aluminum foil, boxes can be used again while the containers can be recycled or repurposed.
back to menu ↑
Gourmet Station Meals & Menus and Recipes
As mentioned above, Gourmet Station offers lots of meal categories to select from. Read on to know the meals and recipes provided by this company:
Dinner gifts section
Gourmet Station gift's section offers an extensive array of meal plans good for two which come with two, three or four courses, and a steak dinner for two people. Each choice has its dedicated menu wherein you can pick from soups; bread, desserts, entrees, as well as beverages, all come apart depending on the place they are inspired by.
If you order a four-course dinner for 2, it comes with one bread for two, two entrees, two soups, one dessert good for two and one beverage.
Occasion Dinners section
They also offer Occasion Dinners with different variations of three and four-course dinners good for two. This is explicitly intended for events such as anniversaries, birthdays, congratulations, and romantic occasions.
Meal Plans category
This allows you to choose your collection of five meals from diverse meal categories, such as Tuscan, Parisian, Cajun, Americana and International. However, these meals plans are only designed for one person.
Monthly Clubs category
This meal category is a kind of premium service, and it provides you with one monthly meal to either impress or seduce, or a combination. You get one monthly delivery for three, six, nine, or twelve months, which have top of the line restaurant grade food that will indulge your family and friends with the excellent dining experience. Gourmet Station also offers excellent tasting appetizers and great tasting soups.
salmon-en-croute
Is your friend's birthday next week, or want to appreciate the effort of your loved ones or closed a business deal? Then Gift Certificates is the best choice. Gift Cards are planned for a specific category. Thus you can always indulge yourself with Gourmet Station's healthy meals anytime you want.
back to menu ↑
Gourmet Station Health & Nutrition
Gourmet Station put customer's wellbeing as their main priority. So, you are assured that the food you are serving is healthy and wholesome. The company has spent many years perfecting the packaging and use safe materials to keep the food cold and safe during transportation.
The meals will arrive deep-chilled and must be put inside the fridge immediately. The meals have a 3-day shelf life inside the refrigerator and might be frozen without affecting the taste and quality.
back to menu ↑
Gourmet Station Fitness and Activity
Gourmet Station offers healthy meals to keep you lean and wholesome. But, you also need to work out at least one hour or less to stay fit.
back to menu ↑
How Easy Is Gourmet Station To Follow?
Gourmet Station meals are easy to prepare. First, preheat the oven to 400® F. For entrees and supplementary dishes, make sure to remove the plastic lids and the sauce cups. Then put it into the oven.  You will need to wait 30 minutes to cook the meal. If the food is frozen, you need to add 30 minutes.
For the soup, transfer it in a saucepan and bring it to a soft boil on the stove and cook for ten minutes. Stir occasionally. If the entries are done, you can heat up the sauce cups in the microwave on medium setting for twenty to twenty-five seconds to ensure they are warm.
back to menu ↑
Gourmet Station Plans & Pricing and Costs
All items under the Gourmet Station meal plans have the same price. If you choose dinner gifts, you will need to pay $99.99 for all four-course dinners.
A three-course dinner good for two people will cost you $89.99, and a two-course meal will cost you $79.99. Special occasion meals are available in two types. Dinner for two with four-courses has a price of $109.99 while three-courses will cost you $99.99.
Plans under Meal Category will cost you $144.99. Dinner of the Month prices starts at $355.00 good for three people and $415.00 for four-course dinners, for three months subscription. Steak Dinner of the Month prices starts at $415.00 while Soup of the Month begins at $382.00. Here you get six soups, six mini baguettes, and six bake-your-own gourmet cookies on a monthly basis for three months.
back to menu ↑
Gourmet Station Delivery Areas
Gourmet Station delivers all through the United States including Alaska, Hawaii, and Puerto Rico. Most of their clients utilize standard delivery. But, there is also an overnight delivery available once you made an order before 12 pm EST ideal for sending dinner gifts for special events. Please feel free to call the company if you are eligible for a local pick up option.
back to menu ↑
Gourmet Station Help & Support and Customer Service
For more information about Gourmet Station, please check their FAQ page or call them or send an email for some queries.
back to menu ↑
Gourmet Station Pros and cons
---
PROS:
Superb dinner gifts for exceptional events
Taste and presentation are outstanding.
Wide selection of foods
---
back to menu ↑
Bottom Line
Gourmet Station is a company to call if you want to have a remarkable fine dining experience. They offer various kinds of meals for a fraction of the cost so that you can enjoy good food right in the comfort of your home. These foods are nutritious, the ingredients are high-quality and most of all easy to prepare. Want to treat a friend or loved ones in a romantic dinner, Gourmet Station also provide thank you dinner and romantic dinner. With Gourmet Station you will enjoy delicious, high-quality food.
Gourmet Station Review
Gourmet Station is a reliable meal delivery service dedicated to planning and preparing the best and most delicious gourmet meals. You can order for yourself or order to send a dinner gift from an extensive range of meal choices on its menu.
PROS
High-end 3 and 4-course meals
One of the best fine-dining meal delivery company
Meals are not frozen
Add your review
Gourmet Station Discounts, Coupons and Promo Codes
We found 2 verified Gourmet Station Discounts, Coupons and Promo Codes for Oct. 2023. If some of the Gourmet Station coupon codes have expired, please contact us, thank you for your help.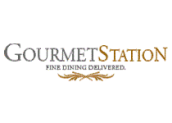 25% OffGet 25% off any order with promo code!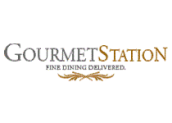 $30 OffGet $30 off any order for New Customers with coupon code!
Compare Gourmet Station with other Companies' Services, Plans and Products
If you like Gourmet Station but aren't sure whether it's the best ideal choice for you, and may want to compare Gourmet Station with other Companies' Plans, Products, and Services that similar to Gourmet Station, or Gourmet Station Alternatives and Gourmet Station Competitors, Which companies' services like Gourmet Station. You can take a look at our professional comparisons below to discover if one of them is more suitable for you.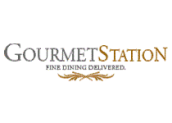 Updated : 10.01.2023.