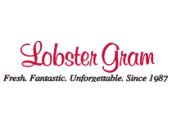 ---
Lobster Gram Overview
For lobster fanatics, you must consider Lobster Gram, a reliable lobster delivery service company that has been in the business of delivering live lobster dinners since the year 1987. Since their inception, lobsters have remained the main part of its menu, but today they also feature much more than premium live Maine lobster. They offer many kinds of seafood, side dishes, meat, and desserts. Plenty of special packages for every occasion are available as well.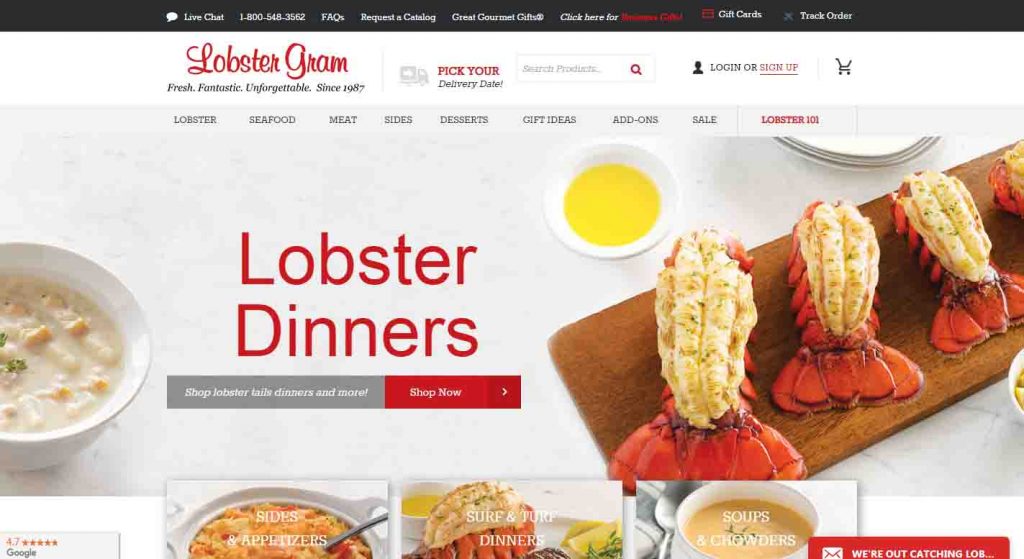 Keep reading our honest Lobster Gram review to learn more.
back to menu ↑
Lobster Gram Ideal For
People who want high-quality lobster
People who are busy and don't have time to shop and prepare ingredients
back to menu ↑
How Lobster Gram Works?
You can avail their service offered by Lobster Gram without subscribing. You can visit their online shop any time you want, choose the items that suit your preference and taste. Your orders will be delivered within a day or two. It's simple, convenient and there's no minimum order as well.
This food delivery service offers lots of items to choose from. You can buy lobster, meat, side dishes, seafood, and desserts individually. You can decide on lobster dinner packages ideal for any types of occasions and events, from Thanksgiving feasts to Romantic Valentine's Day. All desserts and sidings are pre-made. However, you're in charge of preparing the seafood, lobster, and meat by following the guides given in the Lobster Gram cooking guide.
The fact that this lobster food delivery service company aims to give unforgettable dining experiences; it doesn't limit your option to pre-made packages but provides custom packages for you too. All the products they offer comes with happiness guarantee, so if you're not pleased, you can contact the customer support the same day after you receive the order. The friendly staff will do all out to address your issue.
back to menu ↑
What Makes Lobster Gram Different?
Lobster Gram's commitment and long tradition to freshness and quality make this company the top delivery services in the US. It receives 4.8 stars on Google Trusted Stores, and it's almost generally praised for the superiority of its products as well as customer service. This also featured in various shows like Wheel Of Fortune, Men's Health, Rachel Ray, Oprah, Wall Street Journal and a range of other popular shows and publications.
As a regular client, you get to experience the best prices all year round with zero fluctuations, amazing flavor, frequent discounts and texture of fresh Maine lobster which are assured to arrive at your doorway alive. To make the most of your pleasure, they offer diverse add-ons and allow you to order frozen and fresh seafood; it depends on when you want to cook your feast.
Lobster Gram offers a range of gift options that are relatively impressive. While you can choose for carefully made holiday and special event gift baskets, also you can play it safe with physical gift cards. You can decide on gift cards with a custom value of between $25 and $500. Create-A-Dinner cards which allow the receiver to a custom 4-course lobster feast. There is also a "Your Choice" gift certificates that allow you pick from four items valued at $135 to $185. They don't just provide personal gifts but also offers great corporate gift options.
back to menu ↑
Lobster Gram Meals & Menus and Recipes
Lobster Gram's offers a wide selection of meals that is divided into five sections, which help you quickly look for the menu you're craving. These take account of Seafood, Lobster, Desserts, Sides, and Meat.  In the category of Lobster, you can find lobster tails and live lobsters available for individual purchase, lobster tail dinners, live lobster dinners, surf and turf packages, lobster and meat dinners, as well as lobster, meat, and rolls packages. All their dinners come with fresh and ready-to-cook lobsters as well as other meat and seafood and pre-made desserts and side dishes. You can choose for dinner's ideal for 1, 2 and up to 10 people.
If you like to enrich your dinner with delicious seafood, Lobster Gram has a Seafood section where you can find high-quality shrimp, crab, mussels, clams, and scallops. You can buy fresh seafood individually or in different packages. You can always choose a few pre-made seafood sides.
Lobster Gram has a limited selection of meat products that goes well with burgers and steaks. Here, you can find premium cuts which can make your lobster dinner more pleasing.
The Side section features chowders and soups, sides, seafood cakes, appetizers as well as unsalted sauces and butter. If you're in the mood for dessert, you can choose pies and full cakes which you can share with friends and family or order single serving desserts. Normally you can pick from an array of cheesecakes like Maine blueberry swirl, chocolate cakes, New York cheesecake, lava cakes, and key lime pie.
back to menu ↑
Lobster Gram Health & Nutrition
Lobster Gram is a very popular and successful gourmet food service provider that specializes in seafood, Maine lobster, steaks, as well as pre-made gourmet entrees. They have the largest array of gourmet seafood products in an array of packages, grams and gift sets. They have been featured in various publications including TV shows. A lot of celebrities love this Lobster Gram including Jennifer Love Hewitt, Seattle Sutton, Susan Sarandon, Gene Hackman, Robert Redford, Pat Sajak, Danny Bonaduce, Dale Earnhardt Jr., and many others.
back to menu ↑
Lobster Gram Fitness and Activity
You must be exercising at least thirty and sixty minutes a day and this will help you healthy and active always.
back to menu ↑
How Easy Is Lobster Gram To Follow?
Dan has a warehouse located in Biddeford Maine and a good array of products that clients can peruse online. You can buy gift certificates that are handy if you want to give a gift someone live lobster but are not certain of if they will be home to receive it. Dan has a very proficient customer service team to talk to clients through the purchase process and a desirable list of high profile clients.
back to menu ↑
Lobster Gram Plans & Pricing and Costs
The price of the lobster dinner depends on the kind of dinner you pick, the availability of add-ons, and the number of people you're cooking for. Like for instance, a live lobster dinner for $105, while the huge lobster tail feast for four people that costs $395. Their live lobster begins at $90 for every pound. Side dishes usually costs about $10 for every serving and the dessert starting at $25.
Delivery is not free. The delivery fee depends on the amount of the order and the chosen shipment method. For $229 worth of orders, shipping fees range from $30 up to $78. For more than $229 orders, the amount of shipping cost is 19% of the order value.
back to menu ↑
Lobster Gram Delivery Areas
Lobster Gram ships throughout the US which includes Alaska and Hawaii. But, it essential to know that state laws put off Lobster Gram from shipping Maine lobster tails and Maine lobster claws to Massachusetts and New Hampshire.  All orders are delivered through UPS during Tuesday, Wednesday, Thursday, Friday, and Saturday. PO Box delivery is solely available for physical gift cards.
back to menu ↑
Lobster Gram Help & Support and Customer Service
For more information about this company, or if you have queries, you can visit their FAQ page or call customer hotline number or send them an email. The company is unique as they started way back in 1987, this only means that they are a reliable and trustworthy service provider. They reach this status due to customer satisfaction they provide.
back to menu ↑
Lobster Gram Pros and cons
---
PROS:
High-quality live Maine lobster
Deluxe lobster dinner packages
Amazing selection of desserts and sides
Customizable gift packages for diverse kinds of occasions
Available nationwide
Happiness guarantee
CONS:
Doesn't fit every budget
Steep shipping charges
---
back to menu ↑
Bottom Line
Looking for a reliable lobster delivery service provider? Look no further than Lobster Gram. They have years of experience in the business; they offer wide selections of menus to choose from and most of all they are of high-quality.  It doesn't matter if you're building the package yourself or wish to try out one of their pre-designed dinners with optional add-ons, you're sure to take pleasure in the ultimate lobster feast.
Lobster Gram Review
Lobster Gram is an expert in gourmet gifts of live Maine lobsters and frozen lobster tails since 1987. They also offer meats, appetizers, crab cakes, chowders, desserts, and many others. Packages ship straight from Biddeford, ME.
PROS
They have been delivering live Maine lobsters and lobster dinners for many years now.
It boasts an astonishing selection of fresh seafood and meat as well as pre-made sides and desserts.
Add your review
|
Read reviews and comments
Lobster Gram Discounts, Coupons and Promo Codes
We found 2 verified Lobster Gram Discounts, Coupons and Promo Codes for Dec. 2023. If some of the Lobster Gram coupon codes have expired, please contact us, thank you for your help.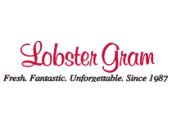 25% OffGet 25% off any order with promo code!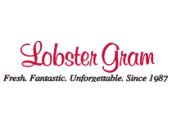 $30 OffGet $30 off any order for New Customers with coupon code!
Compare Lobster Gram with other Companies' Services, Plans and Products
If you like Lobster Gram but aren't sure whether it's the best ideal choice for you, and may want to compare Lobster Gram with other Companies' Plans, Products, and Services that similar to Lobster Gram, or Lobster Gram Alternatives and Lobster Gram Competitors, Which companies' services like Lobster Gram. You can take a look at our professional comparisons below to discover if one of them is more suitable for you.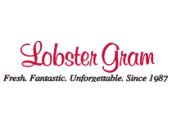 Updated : 12.01.2023.