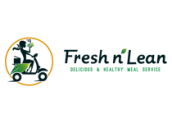 ---
Fresh N' Lean Overview
Fresh n' Lean is known to provide reasonably priced meal plans especially designed to help individuals eat well, lose weight and then get fit. All meals included are gluten-free and organic. There are also plant-based meals for those who eat compassionately. These meals come in Mediterranean, Asian, South American and Continental cuisine.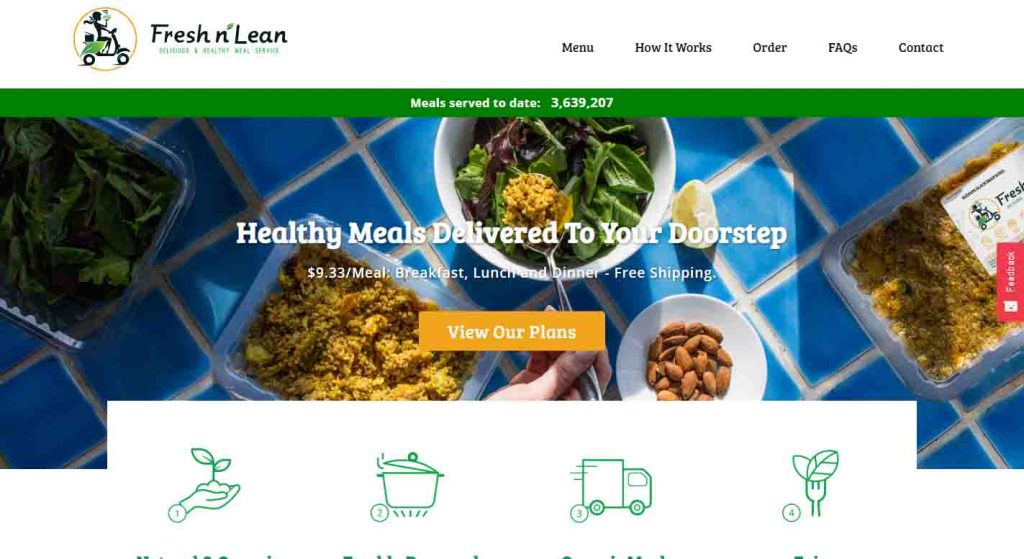 Fresh n' Lean is a reliable organic meal delivery service specifically designed for those who are following a plant-based diet. This service is also for individuals who wanted to stay energize and fit and those who wanted to get started and embrace healthy eating. One amazing factor that set Fresh n' Lean apart from other meal delivery services are its menu that includes ready to eat and freshly made meals which contain nothing but finest quality and freshest ingredients.
If following and maintaining healthy diet seems challenging, this comprehensive Fresh n' Lean review will help you learn the right ways to keep your body happy and healthy even without much effort.
Keep reading our honest Fresh N' Lean review to learn more.
back to menu ↑
Fresh N' Lean Ideal For
Women and men searching for simple yet effective ways to lose weight
Anyone searching for healthier alternatives to frozen meals
Individuals who have no time to shop and prepare ingredients due to busy schedules
back to menu ↑
How Fresh N' Lean Works?
Fresh n' Lean provides 100% plant-based, low sodium and gluten-free meals for different customer profiles. These meals are suited for vegans, seniors, vegetarians and people following Paleo Diet. The meals are also ideal for individuals who are physically active and individuals trying to lose pounds.
Customers of Fresh n' Lean can choose between two methods of ordering. One method involves choosing a subscription or choosing from four carefully-designed meal plans that include Standard Low-Carb/Low-Cal Plant-Based, Standard Plant-Based, ION Performance Paleo or , ION Performance Protein +. The other given option is ordering healthy meals ala-carte, without commitment and also without subscribing to the meal delivery service.
If you go for meal plan, you can actually choose to get meals for 5 or for 7 days every week. You can decide whether you want to receive one meal per day, it can be lunch or dinner or 2 meals every day which can be lunch and dinner or opt for 3 meals per day, one meal for breakfast, lunch and then dinner. You are also allowed to customize your meal plans by means of eliminating ingredients that you don't like or you want to avoid. You can also add some meals and snacks from ala carte menu into your orders.
The Fresh n' Lean subscription is ultimately flexible. As soon as you received your very first order, you are free to end or to pause your subscription anytime you want. But to avoid problems, it's crucial to inform the company by phone if you want to skip or end your subscription or you wanted to request some plan modifications.
back to menu ↑
What Makes Fresh N' Lean Different?
One notable thing that set Fresh n' Lean apart from its competitors is the top quality ingredients used in preparing meals. Individuals can eat the dishes and meals offered by the company without feeling guilty knowing that these meals contain only organic and natural ingredients that do amazing wonders to your waistline and health.
One more distinctive feature of Fresh n' Lean meal delivery service is that this is reflected on variety of diets the meals are ideally suitable for. This review states that Fresh n' Lean meals aren't just suitable for many different special dietary requirements and needs but can also be customized in order to accommodate the needs of potential customers. Considering the meals' quality, these are reasonably priced and can be purchased individually.
However, there is some misleading information and there are no pictures of menu items. The homepage tend to feature certain prices that don't really match the prices featured on the other pages. There are plans listed but as soon as you click one of these plans, you will be directed to other pages that allow you to choose between  a la cart ordering or meal plans and the moment you click on these meal plans only  four are available and they don't even match any of those 12 meals you view previously.
Many individuals somewhat find these things truly disappointing especially that the company is known to be great. Many are hoping and expecting that the company will do something about these things.
back to menu ↑
Fresh N' Lean Meals & Menus and Recipes
Some have issues using the website as they can't see the meal offers themselves before ordering but no doubt that the Fresh n' Lean meals are good. You can taste the quality and freshness of the ingredients in every bite and each meal was prepared and cooked right.
Since Fresh n' Lean meals are low in sodium content, these are highly suitable for seniors. The low-carb, low-fat, low-calorie and delicious meals help you effectively lose weight without feeling hungry most of the time. Their protein-packed meals are perfect for active individuals and even professional athletes. The meals are gluten-free and organic which make them incredibly healthy and perfect for individuals who must steer-free from gluten.
If you wanted to customize meal plans, you can commit as much as three ingredients in every plan to avoid ingredients that you might be allergic to or you simply do not like. However, the company wants their customers to realize that carrots, garlic and onions cannot be omitted since these are vital ingredients of almost all meals included in the company's menu. For a la carte orders, stand-alone orders can include any of the dozens of snacks, entrees and breakfasts available in their offer. You can even order side dishes and meals in bulk.
back to menu ↑
Fresh N' Lean Health & Nutrition
Fresh n' Lean provides vegan meals and preservative-free dinners, lunches and breakfasts. All meals are made to order and packed with nutrients making use of in –season and locally-sourced produce. Meals are made in Chino Hills and minimal salt and oil are used when preparing these meals.
All Fresh n' Lean meals are guaranteed fresh and best nutrition and taste are ensured in every bite. The company reaches out to various local farms in order to bring farm fresh and delicious foods in your table. With Fresh n' Lean meals, you can now enjoy fresh and healthy meals delivered straight into your doorsteps.
Using all-natural ingredients and without preservatives, all organic meals are made fresh and delivered as soon as possible. Expect your meals to arrive in vacuum-sealed containers which are microwavable and can be enjoyed safely anywhere you take them. Stick to Fresh n' Lean suggested meal plan menus and choose what you wanted to eat.
back to menu ↑
Fresh N' Lean Fitness and Activity
You need to be moving for 30-60 minutes at least every day. However, the exercises you do, and the time you perform it is completely up to you.
back to menu ↑
How Easy Is Fresh N' Lean To Follow?
Every meal is contained in individual container with clear nutrition label and all the ingredients provided. All you need to do is put them inside the fridge as soon as possible, warm up the meal if you're ready for it and finally, enjoy healthy and convenient meal. You can microwave your meal in the container for about 2-3 minutes; you can also transfer it to oven-safe dish and then heat or about 15 minutes. At 350 degrees or you have the last option and that is to transfer your meal in the pot and then warm it up on your stove top.
back to menu ↑
Fresh N' Lean Plans & Pricing and Costs
Breakfast, lunch and dinner provided within one plan all come at similar price. All meals in Standard Plant-Based Plan amount to $9.33 per meal. The cost of Low-Carb/Low Cal Plant-Based meals is $11.33 each. The cost per meal with ION Performance Protein + plan is $12.25 and with the ION Performance Paleo plan, single meal costs $12.69.
Prices of a la carte usually range between $11.99 and $14.49 for every meal.  Cost of breakfasts and snack fall between $1.99 and $13.99. Bulk sides and meals can cost around $6.99 and $31.72 per package. Minimum order for a la carte items costs $105 and for a la carte orders over $200, you will get 6% discount. For orders over $250, you can get 8% discount while orders more than $300 come with 10% discount. This might as well be the best news delivered in this Fresh n' Lean review so far.
back to menu ↑
Fresh N' Lean Delivery Areas
Fresh n' Lean has done everything right especially in terms of delivery. Their meals are available all over the country and in all 50 US states. Delivery is free regardless of the clients' location.
back to menu ↑
Fresh N' Lean Help & Support and Customer Service
If you need more help, you can check out Fresh n' Lean exclusive and informative FAQ page or contact them by phone or through email.
back to menu ↑
Fresh N' Lean Pros and cons
---
PROS:
Organic ingredients
Excellent customization options
Perfect for nearly all dietary needs
Available all throughout the US
Flexible subscription
Fresh and ready-to-eat meals
Free delivery
CONS:
Not really as affordable as advertised
Lack  photos and details of menu items
Cancellation, skip a week request and modification can be made only through phone
Counter-intuitive website
---
back to menu ↑
Bottom Line
The ingredients in Fresh n' Lean meals are truly amazing and meals are perfect for vast range of unique dietary needs. Meal offers are varied and you don't even need to subscribe to be able to receive tasty and healthy meals. But though the company claims that their meals are affordable some don't find these budget-friendly. Nevertheless, with the high quality ingredients and healthy delicious meals, it's all worth it.
Fresh N' Lean Review
Fresh n' Lean offers plant-based and gluten-free meals freshly made by using only organic and natural ingredients. This caters to seniors, vegetarians, vegans or anyone who wanted to stay fit.
PROS
Farm to Table, Fresh, All-Natural and Organic Ingredients.
Fresh n' Lean is 100% fresh and healthy meal prep delivery service that prepares and delivers best quality
All fresh, gluten-free and organic meals nationwide
Add your review
Fresh N' Lean Discounts, Coupons and Promo Codes
We found 2 verified Fresh N' Lean Discounts, Coupons and Promo Codes for Dec. 2023. If some of the Fresh N' Lean coupon codes have expired, please contact us, thank you for your help.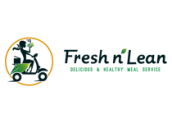 25% OffGet 25% off any order with promo code!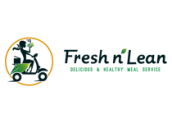 $30 OffGet $30 off any order for New Customers with coupon code!
Compare Fresh N' Lean with other Companies' Services, Plans and Products
If you like Fresh N' Lean but aren't sure whether it's the best ideal choice for you, and may want to compare Fresh N' Lean with other Companies' Plans, Products, and Services that similar to Fresh N' Lean, or Fresh N' Lean Alternatives and Fresh N' Lean Competitors, Which companies' services like Fresh N' Lean. You can take a look at our professional comparisons below to discover if one of them is more suitable for you.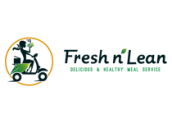 Updated : 12.01.2023.