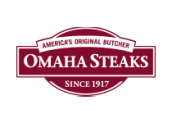 ---
Omaha Steaks Overview
Omaha Steaks International is owned by a family and offers the finest steaks, meats and numerous sidelines to the customers. The creation of this company dates back to 1917. It was created the Simon family that runs the company operations at present as well. Initially, it was self-branded as "Table Supply Meat Company". As a meal to table subscription service, Omaha Steaks is the first one to come up with this idea. It is also laying ground for other companies like Blue Apron and Plated.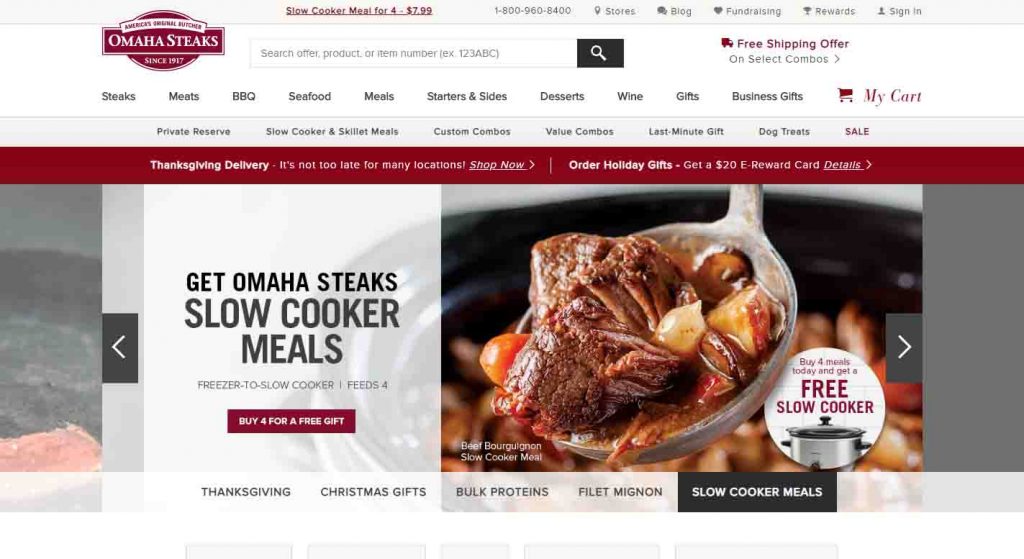 The company operates on a large scale and ships 14 million pounds of beef. The handcrafting is done completely in-house. The base of the company is located in Omaha Nebraska but more than 70 stores are present in other parts of the world as well.
As it has been operating since the year 1917, there are very less people who do not know about it. In the beginning, it simply had a brick and mortar store but since then, the growth has been tremendous.
In the year 1953, this company was already offering a steak delivery service to the doorstep. At that time, a lot of people did not even know that such a service existed.
At present, even when the concept of meal delivery services has become more popular, Omaha Steaks is still one of the oldest meal delivery companies and retains a strong position. In the earlier days, they only used to deliver steaks. However, at present, they offer various meat types, dessert and side dishes as well. The online shop of Omaha Steaks has immense variety to choose from.
If you think that Omaha Steaks is worth trying, you can get give it a shot and get a feel of the delivery services standard.
Keep reading our honest Omaha Steaks review to learn more.
back to menu ↑
Omaha Steaks Ideal For
People who do not have the time to purchase and prepare ingredients.
People seeking quality beef, pork / chicken
Anyone who wants to adopt simpler shopping habits
People who give importance to the environment and believe that grass-fed and grass-finished beef is the best way to bring up animals.
back to menu ↑
How Omaha Steaks Works?
First of all, you need to decide what you are looking for. There is nothing complicated about this. One the company website, you can check the navigation menu and view the available options. You can view different options for steaks, seafood, meats, sides, starters, BBQ, wine and meals for different occasions. Whether you are seeking burger, roasts or sausages, you can view the related options in the navigation menu.
As there are several options available in menu, users find it adjust to develop usability. If you do not want to go through all these meals, use the handy search box.
You can place orders for different amounts. This is something unique about their ordering process. It is not necessary to place orders for large quantities. Users can select quantities according to their needs if they want to try something new.
back to menu ↑
What Makes Omaha Steaks Different?
In the early days, Omaha Steaks started as a butcher shop in Omaha and operated on a small scale. After that, there was no turning back and the company grew at a rapid pace. Lester Simon became a part of the company in the year 1929. Due to his leadership, the growth rate increased and the company established partnerships on cross country basis. Omaha Steak eventually became a part of the menu served in railroad dining cars and troop transport trains.
The first mail order venture was started in the year 1953 and till 1966; the popularity had been established on a global scale. This was when the company was given the new name, "Omaha Steaks International". In the present time, they are among the high esteemed meat providers.
The company came up with an Omni channel approach which was used for marketing purposes. Teleservices and mail were the methods used for marketing purposes. However, today, customers can use various modes to connect with the company including social media groups and smartphone apps.
back to menu ↑
Omaha Steaks Meals & Menus and Recipes
It is a known fact that customers of Omaha Steaks can buy steaks over the internet. On their website, you can view different meat cuts and make selections according to your needs. The company offers numerous steak cuts including strip steaks, prime rib, flank steaks and other options as well. Other offered options include bison steaks, grass fed beef and chicken fried steaks.
More Than Just Steaks
Apart from steaks, the company offers numerous other meat types. Some options include franks and brats, gourmet burgers, veal, roasts, pork and poultry. In a nutshell, it offers all kinds of meat options in accordance with customer needs.
Starters & Side Dishes
Omaha Steaks provides the perfect balance to your meal through side dishes and mouthwatering deserts. You can choose all-beef meat balls, ground beef sliders, filet mignon spring rolls and other options as starters. If you are a seafood lover, you can try a lot of seafood appetizers including Lobster Bisque and New England Cham Chowder.
There are various options for side dishes as well including cooked vegetables, stuff baked potatoes, green bean casserole, Hollandaise Sauce, stuffed baked potatoes and give grain rice Pilaf
Delicious Desserts
If you have a sweet tooth, there are several options for you including cakes, pies, brownies and tarts. You can also treat yourself with chocolate chunk cookie dough, chocolate lover's cake, caramel apple tarlets and several other options.
back to menu ↑
Omaha Steaks Health & Nutrition
The steaks had an amazing texture mainly because the meat was from grain-fed cattle. Grain fed beef has a better taste and is fattier. If you are a true steak lover, this kind of meat would be your preference. Even grass-fed beef is decent as it is low on the calorie count but when it comes to Omaha steaks, they have been offering grain-fed beef for a long time.
All the products delivered by Omaha Steaks are 100% fresh and safe. In addition to that, the safest practices are used for packaging and shipment. The shipment is done in a testing cooler which keeps the food inside frozen so that it does not lose freshness when it is being delivered to you.
If you are not satisfied with the item delivered to you, you need to get in touch with them. There is an "Unconditional Guarantee" feature through which they replace the item or provide a payment refund. As a customer, you can choose any of the two options..
In order to assure safety, Omaha Steaks uses a "Mini Deep Freeze" packaging option. This assists in keeping meat fresh and frozen till it is delivered to you.
Before dispatching, all items are packed in an insulated cooler with dry ice placed inside. This assists in keeping things cold till they are delivered. However, when you open the cooler, make sure that you handle dry ice with a cautious approach because it is harmful for the skin.
back to menu ↑
Omaha Steaks Fitness and Activity
A minimum physical activity for 30 to 60 minutes is required on daily basis. As a user, the time and selection of activity are up to you.
back to menu ↑
How Easy Is Omaha Steaks To Follow?
Omaha Steaks does not merely provide you with recipes. Instead, it takes the responsibility of designing your meals.
The company provides customers with directions for each item delivered to them. However, you can make slight modifications to the cooking process as per needs. A precaution is that the meal should not be overcooked or undercooked as this would spoilt the taste.
Omaha Steaks also offers meals for occasions that hold a special value. There are some incredible options which other meal delivery service companies do not offer. You can place orders according to the nature of occasion. Meals are available for St Valentine's Day, sports day and other occasions as well.
The meals are pre-designed and have already defined constituents. Each meal comes with meat, side dish and a dessert occasionally. You can choose from numerous meal options and each of them comes with well-defined cooking directions. However, depending on the recipe you are using, addional spices and oil may have to be added.
back to menu ↑
Omaha Steaks Mobile App
The new Omaha Steaks app is here. the complete experience for anyone who loves to make, eat, and share great food. Available now for iPhone & Android devices!
back to menu ↑
Omaha Steaks Plans & Pricing and Costs
Prices of meat cuts vary and the overall amount depend on the particulars of your order. For instance, a filet mignon comes at a price of $8.96 and it is a 4 ounce cut. If you think that the quantity is lesser than expected, you should know that the quality is incomparable.
While calculating the overall price that you would be paying, do not forget to include the shipping charges. If your order has an amount of $69.99 or less, the shipping charges would be $17.99. For orders between $70 and $129.99, the shipping charges would be $19.99. If the order amount exceeds $129.99, the shipment charges would be $21.99. You can opt for quicker shipment options as well by selecting Express, Rush or Saturday Rush options. These shipment packages have an additional cost of $19.99, $39.99, and $49.99 respectively.
back to menu ↑
Omaha Steaks Delivery Areas
Do not place an order until you are sure that you are located in an area where Omaha Steaks delivers. If you are living in US, Puerto Rico, Canada or Virgin Islands, you would be able to receive deliveries without any problem. However, due to import / export limitations, international shipment is not offered at the moment.
At the moment, shipment of Omaha steaks is being handled by UPS. If you opt for the standard shipping option, the order would reach your place in a time span of 10 days. At times, the delivery may consume less time. You can also track your order to see when it would be delivered. If you have less time, you can opt for the Express or Rush options to get the shipment.
Even if you are not at home, the package would be placed at your doorstep. This option works for working people who are not at home during the day.
back to menu ↑
Omaha Steaks Help & Support and Customer Service
In case of additional support, you can view the FAQ page of Omaha Steaks. For further information, you can send an email or get in touch through phone number. All the products by Omaha steaks come with a 100% satisfaction guarantee. You can get a refund if you are not satisfied due to any reason. There is an unconditional guarantee service through which you get a refund without any reasoning.
back to menu ↑
Omaha Steaks Pros and cons
---
PROS:
Several meal options to select from
Food quality and price come with a company guarantee
Flexible options for shipping offered to the customer.
CONS:
Highly Priced
Restricted options for Vegan meals
---
back to menu ↑
Bottom Line
In an overall manner, Omaha Dteaks is an incredible alternative for people who wish to eat the best meals. With so much variety being offered, it is nothing less than a blessing.
Apart from that, Omaha Steaks is a reputed company that holds responsibility for all its products. In other words, if there are any issues with the delivered product, the company would take care of everything.
The only negative aspect is the packaging. It is not environment friendly at all. On the other hand, Omaha Steaks is a good option if you can recycle the packaging or reuse it.
Omaha Steaks Review
If you talk about online stores delivering quality food, Omaha steaks was one of them. It uses USDA inspected meats that are vacuum sealed and then grain fed to deliver incredible taste and freshness.
PROS
Steaks included are fresh
No shipping charges for boxes and baskets
Quality gourmet boxes
Quality wine bottles (full size)
For customers, Omaha steaks offers 100% satisfaction and 24/7 support.
Add your review
|
Read reviews and comments
Omaha Steaks Discounts, Coupons and Promo Codes
We found 2 verified Omaha Steaks Discounts, Coupons and Promo Codes for Dec. 2023. If some of the Omaha Steaks coupon codes have expired, please contact us, thank you for your help.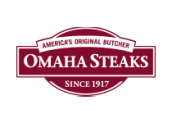 25% OffGet 25% off any order with promo code!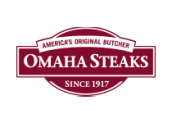 $30 OffGet $30 off any order for New Customers with coupon code!
Compare Omaha Steaks with other Companies' Services, Plans and Products
If you like Omaha Steaks but aren't sure whether it's the best ideal choice for you, and may want to compare Omaha Steaks with other Companies' Plans, Products, and Services that similar to Omaha Steaks, or Omaha Steaks Alternatives and Omaha Steaks Competitors, Which companies' services like Omaha Steaks. You can take a look at our professional comparisons below to discover if one of them is more suitable for you.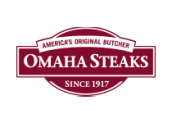 Updated : 12.01.2023.