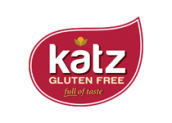 ---
Katz Gluten Free Overview
Katz Gluten Free is an exquisite online bakery headquartered in Mountainville, New York. The company first opened its doors in 2006. Its modest beginnings included a home model kitchen mixer, Mrs. Katz's proven recipes, a whole lot of enthusiasm, and dedication to perfection.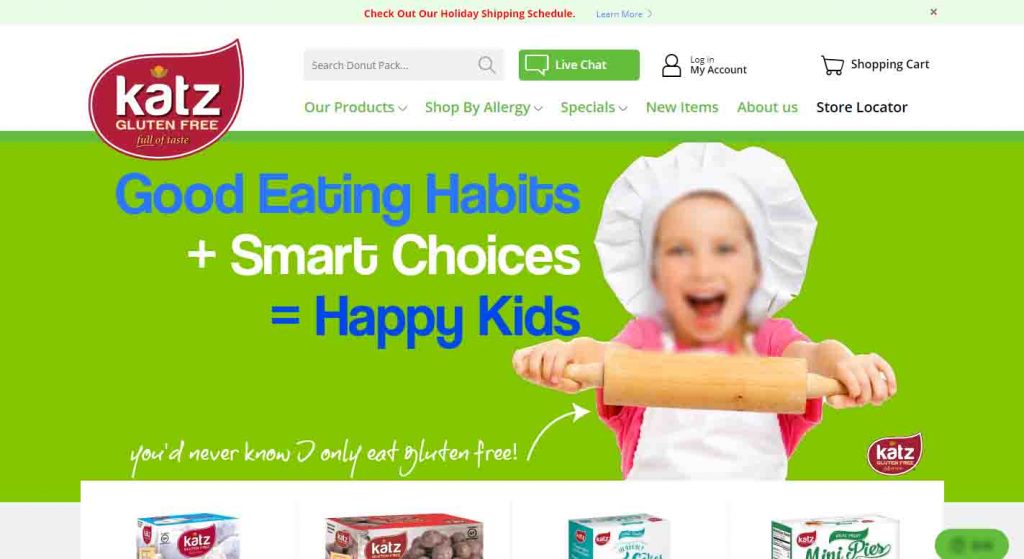 Nowadays, Katz Gluten Free owns a state-of-the-art facility and equipment and represents one of the most trusted sources of gluten-free and kosher baked goods. In this Katz Gluten Free review, we will carefully analyze this service's offer and discover what distinguishes it from its competitors.
Keep reading our honest Katz Gluten Free review to learn more.
back to menu ↑
Katz Gluten Free Ideal For
People who want healthy, organic, junk-free snacks
back to menu ↑
How Katz Gluten Free Works?
Katz Gluten Free is not a subscription-based service. It works like any other online shop or bakery. You browse its pastry collections, choose the items you like, pop them into the cart, finish checkout, and wait for the scrumptious gluten-free treats to arrive.
The company's selection includes hundreds of tasty products, all certified gluten-free and kosher. You can opt for anything from breakfast pastry and bread to desserts and baking mixes and dough. All products are neatly categorized and you can browse by pastry type or shop by allergy, as the company provides a variety of allergen-free options.
There is no limit on how many items you can have delivered. However, it is always a good idea to order more pastry at once since the company offers free shipping on larger orders.
back to menu ↑
What Makes Katz Gluten Free Different?
Katz Gluten Free is one of the rare services of its kind that specialize in allergen-free goods. All products in its offer are certified gluten-free by the Gluten Intolerance Group. Its facility is 100% nut-free and dairy-free. Plus, it offers a range of options for other allergies, such as egg, sugar or soy allergies. On top of that, all products on offer are certified kosher and under the supervision of the Orthodox Union and Rabbi Y. Gruber.
As a result of its extraordinary efforts to make allergen-free food tastier and more easily available, its customers do not have to browse for hours in order to find something that meets their tastes and special dietary requirements. With convenient classification and hundreds of products suitable for nearly a dozen different food allergies, Katz Gluten Free is one of the most allergy-friendly online bakeries and delivery services in America.
If you know someone who could use a break from reading labels and might be craving some allergen-free treats, Katz Gluten Free gift card can be a great present, particularly if you are not sure what your friend likes. You can choose between $10, $25, $50, and $100 gift cards. Of course, you can always simply send your friend some of your Katz Gluten Free favorites and share the love for this company's pastry.
back to menu ↑
Katz Gluten Free Meals & Menus and Recipes
Katz Gluten Free's selection is divided into 3 large collections: Pastries & Desserts, Bread & Breakfast, and Baking & Mixes.
In the Pastries & Desserts collection, you can find more than a hundred gorgeous products. You can try out the company's famous donuts, donut holes, heavenly crème cakes and cupcakes, pies, mini pies, fritters, rugelach, cakes, buns, muffins, cupcakes, bars, cookies, bagel chips, and of course, all kinds of hamantaschen (our favorites are prune and chocolate).
The Bread & Breakfast collection is not as vast as the one dedicated to sweet treats, but it still includes an impressive range of beautiful breads, bagels, English muffins, rolls, buns, and challah. While all products in this collection are carefully crafted and worth a taste, we were most impressed by the Original Boiled Everything Bagels and the gorgeous family-sized braided challah.
Finally, if you enjoy home baking and want to achieve the best results, you should definitely check out the Baking & Mixes collection. There you can find everything from bread mixes, cake mixes, and large and small pizza crusts to farfel and Katz Gluten Free's own multi-purpose dough that allows you to get creative and make something impressive with little effort.
As mentioned previously in this Katz Gluten Free review, you can also shop by allergy. You can opt for products that are not only certified gluten-free, dairy-free, nut-free and kosher – but also corn-free, rice-free, sugar-free, egg-free (vegan) or soy-free. If you want to give Katz Gluten Free a try but are not sure what to taste first, you can always choose a nice sample pack or a variety pack and start from there.
In order to maximize your pleasure, Katz Gluten Free features Mrs. Katz's tips on its products, allowing you to discover how to best enjoy a certain item – whether it should be heated, toasted, enjoyed straight from the box or topped with some delicious extras that make it even more satisfying.
back to menu ↑
Katz Gluten Free Health & Nutrition
Today, Katz Gluten Free operates out of a state-of-the-art facility, which has been Certified Gluten-Free by the Gluten Intolerance Group (www.gluten.net) , for their unmatched reliability in complying with strict gluten-free standards. Their facility is completely nut-free and dairy-free. All of their products are certified Kosher, and are under the stringent supervision of the OU and Rabbi Y. Gruber. As the mother of two children who are gluten intolerant, Mrs. Katz knows firsthand the hardships and daily struggles parents endure in their attempts to maintain a thoroughly gluten-free diet for their kids. She knows – as only a parent could – that the only way to minimize and avoid temptation, is by offering a variety of products that are rich in flavor, texture, and taste. That is why she constantly strives to concoct recipes that are as luscious as they are healthy.
Everything in their menu is gluten free. Not only do they also make sure that it is dairy free and nut free. This ensures their customers health and theyll being. They are also very proud of their dedicated factory that only produces products that are not gluten foods. This means none of their menu items is effected by cross contamination from gluten foods. This is something most manufacturers should also be aware of. When gluten foods and gluten free products are produced in the same facilities, gluten from the production line can easily contaminate gluten free food. This can be very detrimental to individuals who need to be on a strict gluten free diet.
So when you try one of their gluten free cakes, challahs, cookies, muffins, strips, rugelech, breads, rolls, loafs or pizza crust you can rest assured that every step has been taken to safe guard ytheir health and please ytheir taste buds. Katz gluten free makes sure that it is gluten free and full of taste.
back to menu ↑
Katz Gluten Free Fitness and Activity
You should be moving at least 30 to 60 minutes each day, but what you do and when you do it are completely up to you.
back to menu ↑
How Easy Is Katz Gluten Free To Follow?
You can shop online for all your Katz Gluten Free items! Or you can Click Here to see if their is a store located near you! I would suggest trying out their items, the ones I tried are amazing!!
back to menu ↑
Katz Gluten Free Plans & Pricing and Costs
All Katz Gluten Free products come with individual prices that further depend on whether you are buying a single box or a multi-box case. Given the incredible numerousness of the items on offer, we will just provide a general overview of Katz Gluten Free prices.
The prices of pastries and desserts start at just $1.99 and go up to $12.49 per box. Bread and breakfast pastry start at $3.49, which is the price of round oat challah, and go up to $35, the price of the extra-large braided challah. Finally, the prices of baking mixes, pizza crusts, and dough range from $3.49, which is how much you need to pay for a 1-lb. box of multi-purpose dough, to $9.99, which is the price of a bag including 2 large pizza crusts.
The service offers free next day delivery for all orders over $75. For smaller orders, the shipping costs range from $5 to $15, depending on the shipping zone and method.
back to menu ↑
Katz Gluten Free Delivery Areas
Katz Gluten Free ships its products throughout the US, including Hawaii and Alaska. Available shipping days include Monday, Tuesday, Wednesday, and Thursday (Thursday is only available in the 1 Day Shipping Zone). All orders are shipped via FedEx. Shipping options include 2 Day and Standard Overnight shipping.
back to menu ↑
Katz Gluten Free Help & Support and Customer Service
If you need additional help you can check out their informative FAQ page or contact them by email, or call the phone number.
back to menu ↑
Katz Gluten Free Pros and cons
---
PROS:
Hundreds of delicious products on offer
All items are certified gluten-free, nut-free, dairy-free, and kosher
Corn-free, rice-free, sugar-free, egg-free, and soy-free options available
Shop by pastry type or allergy
Reasonable prices
Free shipping on orders over $75
Delivers nationwide
CONS:
Not all items are of equal quality
Does not process returns and refunds
---
back to menu ↑
Bottom Line
No matter what you may be allergic to, chances are Katz Gluten Free has something scrumptious for you in its enormous selection of allergy-friendly treats. We cannot remember the last time we have seen such a vast range of allergen-free options and we are glad to say that we were just as impressed by the taste and texture of the products we sampled. Our only complaint is that the products seem to vary in quality. Not everything we tried wowed us to the same extent, but it is worth noting that even the products we liked least tasted better than other allergen-free pastry we have tried so far. Thus, if you are in search of a good source of delicious pastry that suits your unique dietary needs, Katz Gluten-Free is a true must-try.
Katz Gluten Free Review
By ingredients, Katz Gluten Free Bread Loaves are dairy-free / non-dairy, gluten-free, nut-free, peanut-free, and vegetarian.
PROS
All Katz Gluten Free products are kosher and free of gluten, dairy and nuts.
Today, Katz Gluten Free operates out of a state-of-the-art facility, which has been Certified Gluten-Free by the Gluten Intolerance Group.
Add your review
|
Read reviews and comments
Katz Gluten Free Discounts, Coupons and Promo Codes
We found 2 verified Katz Gluten Free Discounts, Coupons and Promo Codes for Dec. 2023. If some of the Katz Gluten Free coupon codes have expired, please contact us, thank you for your help.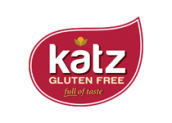 25% OffGet 25% off any order with promo code!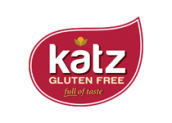 $30 OffGet $30 off any order for New Customers with coupon code!
Compare Katz Gluten Free with other Companies' Services, Plans and Products
If you like Katz Gluten Free but aren't sure whether it's the best ideal choice for you, and may want to compare Katz Gluten Free with other Companies' Plans, Products, and Services that similar to Katz Gluten Free, or Katz Gluten Free Alternatives and Katz Gluten Free Competitors, Which companies' services like Katz Gluten Free. You can take a look at our professional comparisons below to discover if one of them is more suitable for you.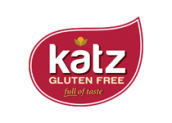 Updated : 12.01.2023.