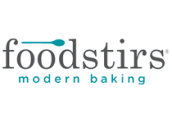 ---
Foodstirs Overview
Foodstirs is a groundbreaking modern brand in the baking industry with the mission of creating memorable baking experiences. Cofounded by actress Sarah Michelle Gellar along with Galit Laibow and Greg Fleishman back in 2015, customers love Foodstirs' delicious mixes made from scratch. These baked mixes let you taste a wonderful mix of a homemade baked treat, which used organically sourced and GMO-free ingredients.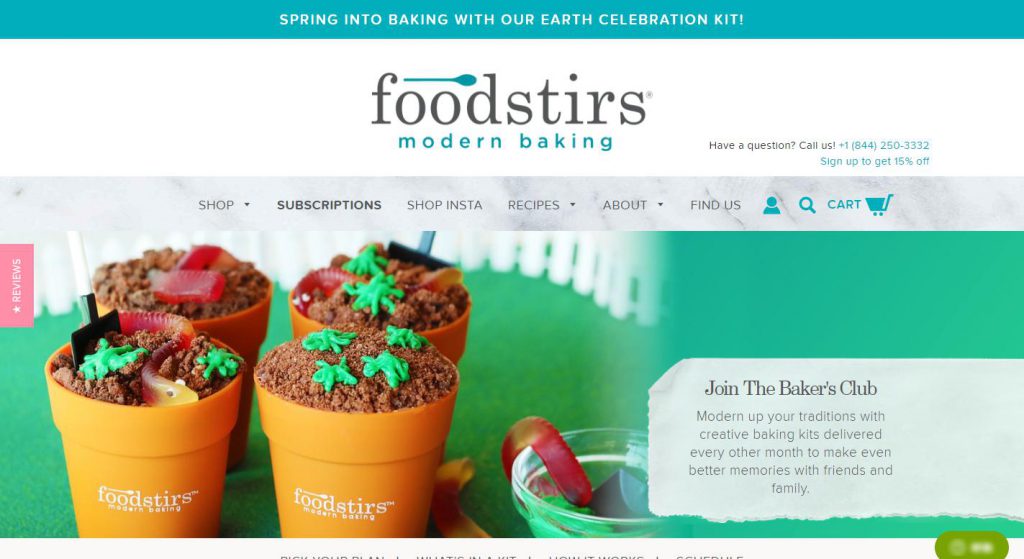 This baking brand is great for people with tight schedule but loves to bake. Foodstirs has the knowledge that helps individuals learn how they can speed the baking process. This way, they can bake whenever they want. Moreover, Foodstirs help customers who want to learn how to bake to not be afraid of their baking results, instead simply enjoy it.
If you want to learn and discover the amazing joy of baking, Foodstirs is a great place to start. Foodstirs lets you enjoy baking and share this joy with others too. Now is the time to start baking creative food treats that are also extremely delicious and healthy. In this article review, you will find out how Foodstirs is a wonderful and interesting baking delivery service.
Keep reading our honest Foodstirs review to learn more.
back to menu ↑
Foodstirs Ideal For
Customers who would like to learn how the proper way of baking
Customers who would like to learn how to speed the baking process so they can bake whenever they want
Customers who would like to discover the wonders of baking creative, beautiful and delicious baked treats
back to menu ↑
How Foodstirs Works?
At Foodstirs, you can get delicious baking mixes made with healthy, high-quality ingredients and foodcrafting kits every aspiring baker needs. Designed by chefs, both kids and adults taste tested these kits themselves. If you love baking, you will surely want to get your hands into one of these foodcrafting kits. With them, you can have unique creative learning experiences in baking.
Within each kit, you can find supplies and baking mixes necessary for specialty and decorative baking. These tools ensure you will have fun discovering the wonders and joys of baking. There are plenty of options available at Foodstirs. Shopping is commitment-free and you can choose from wide array of baking kits,   baking mixes along with products like tote bags, t-shirts and more.
To get access to all these, you need to subscribe by becoming its Baker's Club member. With this, you can have regular delivery right to your doorstep monthly. You can also get bi-monthly subscription boxes with themes inspired by holidays and seasons. Inside every box are baking mixes, supplies, shapes, decorations and easy-to-follow recipes that even an inexperienced baker like you can follow.
There are options about how long your subscription will be, from 1-12 kits. When your subscription ends, the subscription automatically renews and resets. It will restart at the 1-kit subscription and if you want to cancel it, you can have your account deactivated. All you need is to call their customer support, tell them your reason for canceling and terminate your account to avoid the next shipment charge.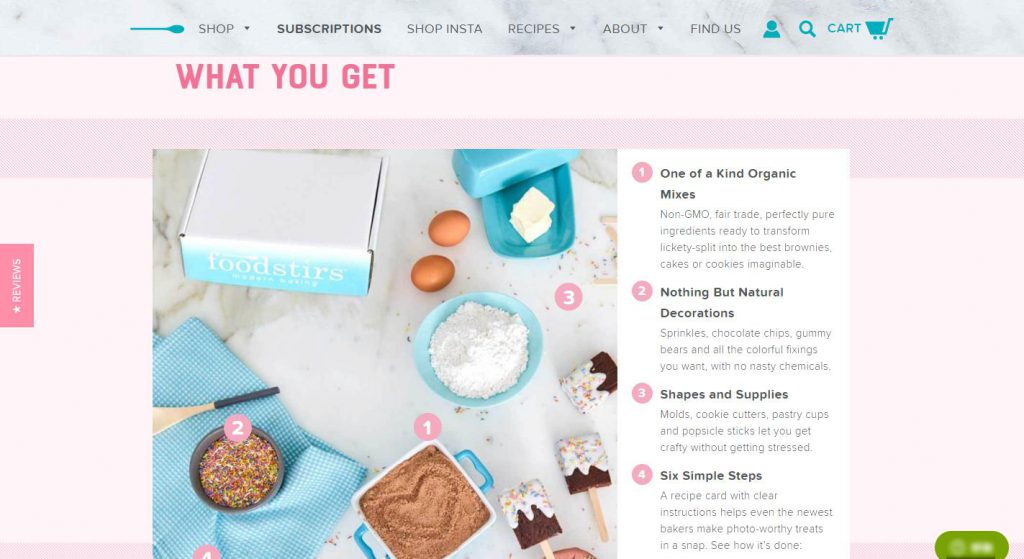 back to menu ↑
What Makes Foodstirs Different?
What makes Foodstirs stand out from other food delivery service is the fact that it focuses on baking. You won't find much baking delivery service today. More than that, the high-quality baking mixes and baking kits available at Foodstirs makes this delivery service different from the rest. Each of their organic products and ingredients is organic, healthy and idea for varied diets.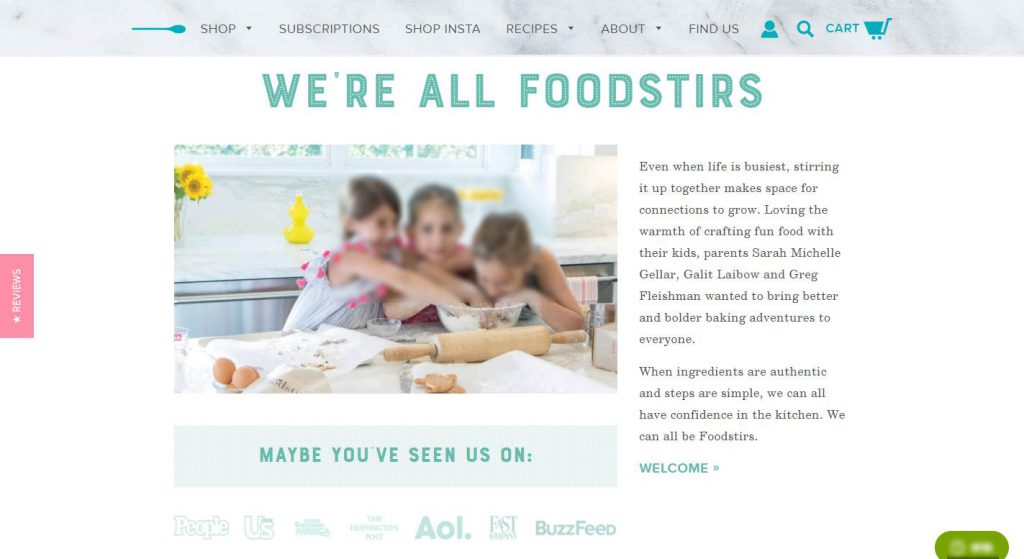 Adults and kids can enjoy Foodstirs baking mixes and discover its many wonders. Foodstirs goes beyond in ensuring their mixes and kits are not just healthy but perfect good for anyone. One of the features of their products that set Foodstirs apart is the use of biodynamic sugar. This is not refined sugar but rather one created from organic cane juice. Biodynamic sugar is the world's most sustainable sugar.
There are plenty of added benefits at Foodstirs. For instance, you can give a fellow baker a special gift like a gift subscription for $25, $50 or $100. If you want, you can also subscribe to Sarah Michelle Gellar's cookbook or wearable prints with funny and sweet designs. Entering Foodstirs' referral program would also get you some amazing discounts.
back to menu ↑
Foodstirs Meals & Menus and Recipes
The company's focus is on baking, mainly 100% certified organic, healthy and non-GMO baking mixes and kits. All of the Foodstirs products are nut-free, kosher, organic and vegetarian-friendly. It even has gluten-free ingredients, including the Organic Vanilla Frosting Mix. Most of the products in Foodstirs are vegan-friendly with only a few that are exceptions.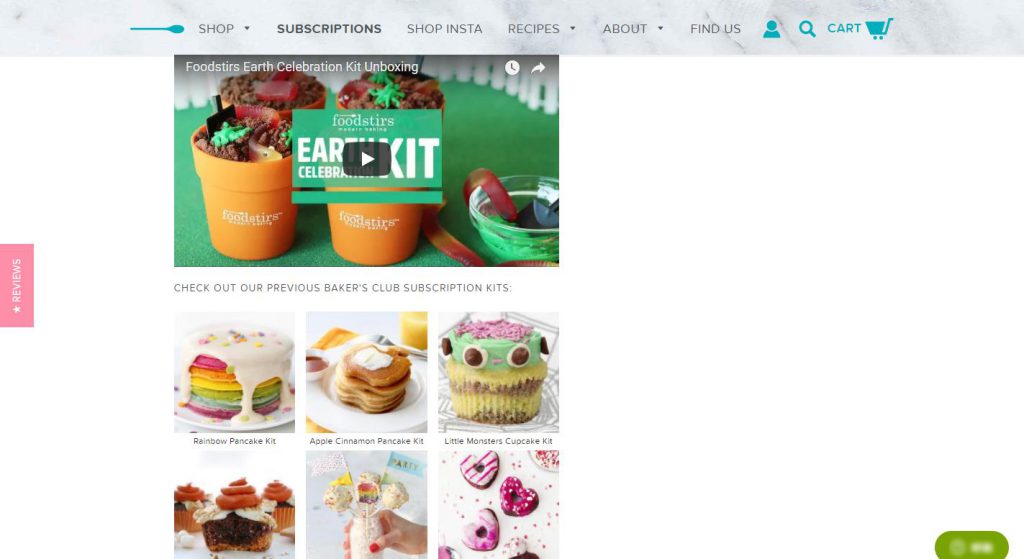 Even though some of these ingredients aren't vegan-friendly, there are substitutes to try to make them ideal for vegans. Vegan customers can ask for assistance from Foodstirs support staff to get ideal recommended substitutions for non-vegan friendly ingredients. Available in Foodstirs shops are various baking kits and baking mixes you can buy in single packs or in 3-packs.
All of Foodstirs' products are available on their ship or for delivery. When it comes to the recipes, you will love how kid-friendly, easy to follow and quick to prepare they are. It includes detailed and precise instructions that make the baking process easy for you. Besides those included in the kit, you only need a few items and ingredients to get ready for home baking.
back to menu ↑
Foodstirs Health & Nutrition
All of Foodstirs products and ingredients are 100% certified organic. They are kosher-certified, nut-free, USDA organic, vegetarian-friendly and non-GMO. They also have ingredients that are gluten-free, which makes Foodstirs ideal for vegetarian and health-conscious customers. If you want healthy, delicious baked treats, Foodstirs products are the best for you.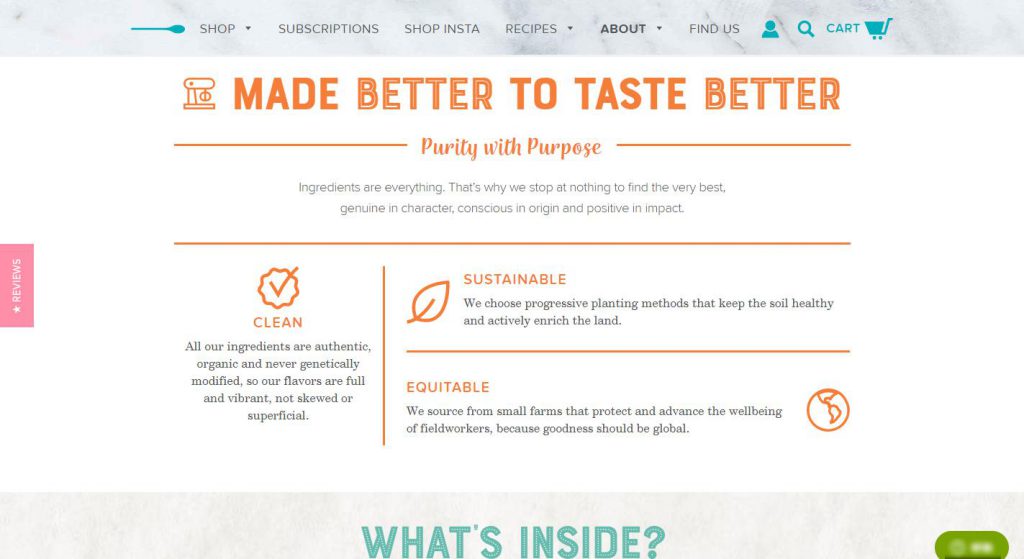 back to menu ↑
Foodstirs Fitness and Activity
Physical activity is not a requirement but it is great for your overall health to involve in them. On that note, it is ideal that you move at least 30-60 minutes every day. The activities and the time to do them are all up to you. If an hour of exercise is not ideal for you, breaking it down into intervals of six 10 minutes is ideal.
back to menu ↑
How Easy Is Foodstirs To Follow?
Foodstirs recipes are all organic and natural with clear, easy-to-understand instructions. Using these recipes, gathering all you will need for baking and pick up the pace of the baking process becomes easy. It is not just easy-to-read instructions included in the recipes. More than that, there is practical information such as nutritional facts, tips and decorating ideas inside of a cute little pouch.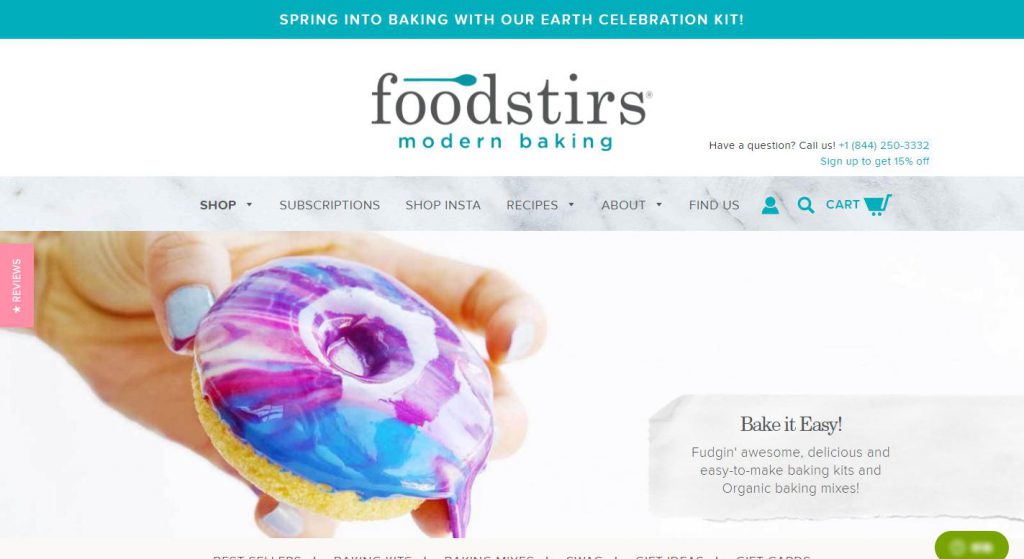 back to menu ↑
Foodstirs Plans & Pricing and Costs
By becoming a member of the Baker's Club, you can choose from 4 different subscription packages. You can choose from having 1-kit, 3-kit, 6-kit or 12-kit subscription. Each of these kit subscriptions included the shipping fee, except the 1-kit. Each type of subscription has different pricing, which are:
1-kit – $18.99/kit
3-kit – $18.34/kit
6-kit – $16.84/kit
12-kit – $15.26/kit
Individual items available at Foodstirs store also have different prices. For instance, the normal prices for baking mixes are $5.99 for every pack or $17.99 for every 3-pack. Other prices include baking kits for $18.99 each, sweatshirts for $25, tote bags for $20, t-shirts for $15, and Sarah Michelle Gellar's cookbook for $16.95. Longer subscriptions include the shipping fee but aren't free on all orders.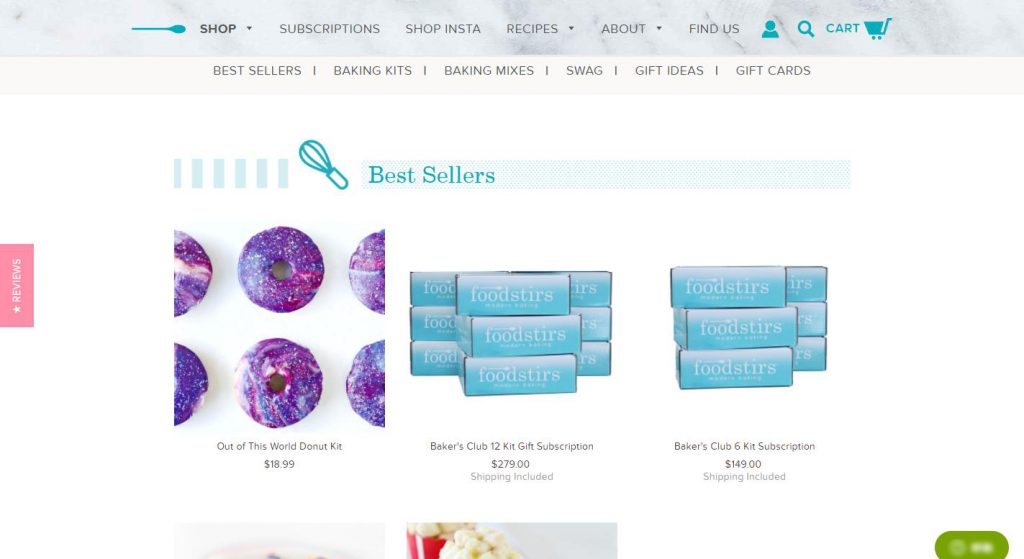 back to menu ↑
Foodstirs Delivery Areas
The great thing about Foodstirs is it ships goods throughout the US. Shipments are through USPS with a standard shipping time of 5-7 days. For subscription kits, shipment of orders happens at each even-numbered month's 10th day. Note that Foodstirs do not accept returns and doesn't cater international shipping in the meantime.
back to menu ↑
Foodstirs Help & Support and Customer Service
If customers need additional help, they can visit Foodstirs' official website. There they can find an informative FAQ page where there are immediate answers to their questions. On the other hand, they may also contact the company by calling the number +1 (844)-250-3332. They may also email them through the company's Contact page.
back to menu ↑
Foodstirs Pros and cons
---
PROS:
Wide selection of baking recipes, mixes, and kits
Subscribe whenever you want
Nut-free, non-GMO and vegan-friendly ingredients
Kosher and organic-certified
12-month shelf-life for the products
Uses biodynamic sugar
Ideal gifts for aspiring bakers and home bakers
CONS:
Only one item that's gluten-free
Shipping fee is not free for all orders
---
back to menu ↑
Bottom Line
A family-run food delivery service, Foodstirs is quite interesting. From the fact that it focuses on baking to the fact that its products are amazingly kid-friendly, you would love to subscribe to them. They have lovely baking mixes, recipes and kits ideal for adults and kits who love to bake. Even for the inexperienced, Foodstirs products greatly help.
Recipes from Foodstirs eliminate the hassle of understanding overly complex instructions. With its simple, quick to understand instructions, decorating ideas and tips, new bakes have it easy. Their kits even help in speeding up the baking process so you can get perfect results in a short time. More than that, their products are all organic, healthy and ideal no matter what your diet is.
Foodstirs Review
Let kids and adults discover the joy and wonder of baking with Foodstirs healthy baking products. From baking mixes to easy recipes, there are great baking options that being a member of Baker's Club have to offer.
PROS
Choose from 7 baking kits and 12 delicious baking mixes
Nut-free, kosher-certified, organic and non-GMO baking mixes
Season-themed or holiday-themed baking kits in every other month
Add your review
Foodstirs Discounts, Coupons and Promo Codes
We found 7 verified Foodstirs Discounts, Coupons and Promo Codes for Oct. 2023. If some of the Foodstirs coupon codes have expired, please contact us, thank you for your help.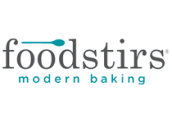 30% OffGet 30% off any order with promo code!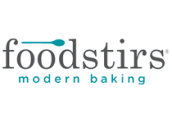 25% OffGet 25% off Subscription Plans with promo code!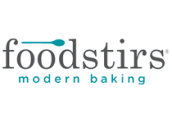 20% OffGet 20% off Organic Baking DIY Kits with promo code!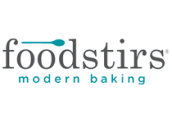 15% OffGet 15% off any order for New Customers with promo code!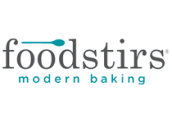 $20 OffGet $20 off 3-Kit Organic Baking Kit Subscription with coupon code!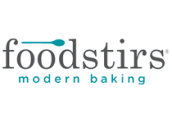 $10 OffGet $10 off with coupon code!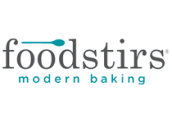 $2 OffGet $2 off All Foodstris Mix with coupon code!
Compare Foodstirs with other Companies' Services, Plans and Products
If you like Foodstirs but aren't sure whether it's the best ideal choice for you, and may want to compare Foodstirs with other Companies' Plans, Products, and Services that similar to Foodstirs, or Foodstirs Alternatives and Foodstirs Competitors, Which companies' services like Foodstirs. You can take a look at our professional comparisons below to discover if one of them is more suitable for you.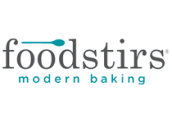 Updated : 10.02.2023.