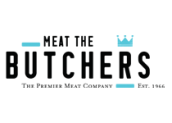 ---
Meat The Butchers Overview
The meat delivery service "Meat the Butchers" is based in California and was created in the year 2016. It was created by "The Premier Meat Company" which is a business. The Premier Meat Company has been providing state of the art hand cut meat for more than 50 years.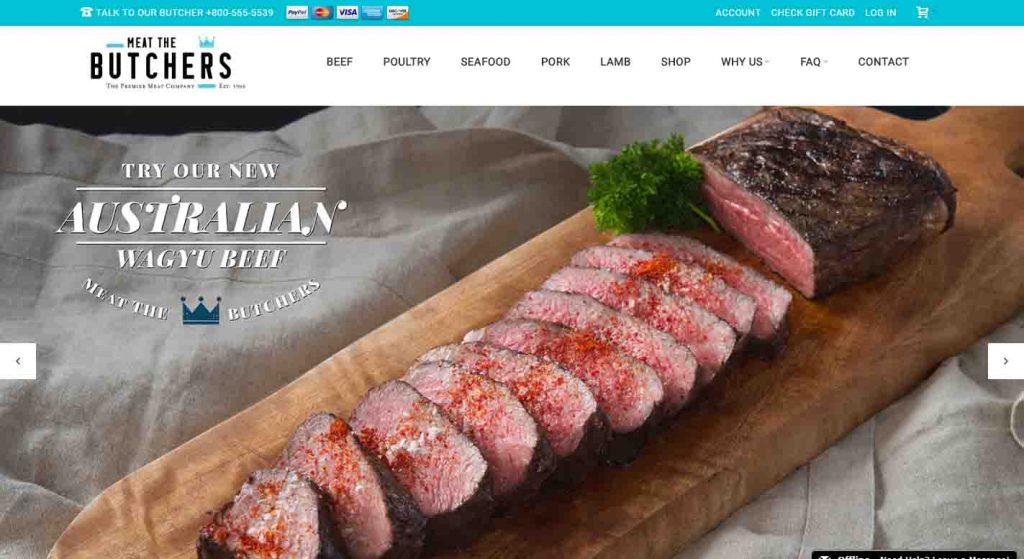 Meat The Butchers has been created for people who are seriously meat eaters. This delivery service offers high quality meats, high standard sea food, incredible food freshness and the finest texture. If you are someone who is serious about getting best quality meat, you should go through the remaining part of this review to know more about this impressive butcher shop available online.
Currently, Meat the Butchers is not offering any monthly subscription and only full time orders are being entertained. People who are looking for subscriptions can come back for updates. Till then, you can check the standard of this service by placing a commitment free order.
Keep reading our honest Meat The Butchers review to learn more.
back to menu ↑
Meat The Butchers Ideal For
People who do not have the time to purchase or prepare ingredients
People who are seeking a healthier option instead of frozen meals.
back to menu ↑
How Meat The Butchers Works?
Meat the Butchers is a state of the art online butcher that delivers the finest to your residence in the whole of America. There are two commitment free ordering methods to choose from. Either you can place one time orders or select a subscription.
If you opt for one time purchases, you can make purchases whenever the need is there. To make a purchase, you need to browse the online shop and select the products that match your requirements. After that, you need to select the ordering quantity and then advance to the checkout. Orders can be placed as a guest and by registering an account. If you are a registered customer, you would get various additional benefits including monthly specialties and discounts through promo codes.
As a customer, if you want to get the finest meats delivered regularly to your door step, you can select one of the 5 subscriptions offered. Available options include Premiers Butcher Box, Insta Meat, What's for Dinner, Californian and Burger Kit. Every subscriber can select a plan that he finds suitable. You can select the meat quantity which you want to be delivered on monthly basis. In other words you can customize the subscription according to your needs.
The offered subscriptions have flexible options. There is no minimum time span for which you need to continue the subscription. On monthly basis, you need to take a decision about whether you want to get the delivery for that month or not. However, if required, you have to make changes to your subscription ( select modify, pause or cancel). This has to be done maximum by the 15th of the month so that the changes can be implemented for the month to come.
back to menu ↑
What Makes Meat The Butchers Different?
Meat the Butchers is different from the conventional meal delivery services companies. It inly concentrates on delivering the finest meats. It uses chicken that is free range and 100% natural beef, lamb and pork. Beef and lamb are attained from well fed animals. Along with that, the used sea food is wild caught. The meat used has a high standard of quality and is completely fresh. The meat is sourced from the finest local farms and it is delivered to your doorstep only few days after it undergoes the hand cut process. When you buy meat from "Meat the Butchers", you would feel as if the purchase is being made from a farm that a loved one owns and is sending you completely fresh meat cuts.
Meat the Butchers is a service for serious carnivores and it provides all the constituents that are needed to make the best meals. The company provides various salts, seasonings, rubs, smoking chips and glazes.
Apart from high quality meat, "Meat the Butchers" also offers amazing rewards for people who register for the Butcher's Club. You can start by creating an account which would help you in getting complete access to specialties of the month and promo codes. A reward point is awarded to the customer on every spent dollar. For every 100 points, $1 is awarded to the customer. For a redemption, you can get $15,$25 or $50 which can be used for purchases in the future. Along with that, there are gift cards for $15,$25 or $50 which can be used at Starbucks, Coffee Beans, iTunes, Trader's Joe, AMC and other popular brands.
The customers of "Meat the Butchers" can opt for amazing gift options as well. A gift card is awarded for purchases between $50 and $500. You can also opt for a gift subscription for someone you know.
back to menu ↑
Meat The Butchers Meals & Menus and Recipes
At "Meat the Butchers", you can get more than 70 meat cut types and more than 6 mouthwatering sea food options as well. The products are presented in an organized manner categorically according to the type of meat. There are 5 meat categories to choose from including beef, seafood, poultry, pork and lamb.
When you talk about the beef section, it has USDA prime beef which is vegetarian fed, grass fed highly marbled Wagyu Beef,grass-finished beef, naturally dried beef that is 28 days old. The time span of 28 days is needed to get the maximum tenderness and amazing flavor.  You can select from various options including roasts, steaks and burger patties.
The Poultry section offers quail, chicken and turkey cuts. However, you cannot find turkey and quail at all times due to availability problems. At all times, you can choose from 10 poultry items. As mentioned above in the earlier part of this review, the poultry cuts are natural and free-range.
When you talk about the seafood section, it includes all natural sea food of the sushi grade. In most cases, you can select from, black cod, ahi tuna fillets, seabass fillets and Scottish salmon.
There are approximately six items in the Pork section. You can select from numerous premium chops, roasts and other extra items including applewood bacon and PMC Italian sausage.
The lamb section only includes meals prepared from lambs that been fed only on vegetables. The available product options include lollipop chops, T-Bone Chops, ground Lamb and a lot more. In most cases, there are about 6 lamb meal options to choose from.
Apart from placing orders for individual products, you can select Meat the butchers for assorted packages that are designed for different types of occasions. The options that you can buy include burgers, sea food packages or grill options. These packages are meant for important occasions like Valentine's day.
When you talk about the subscriptions of Meat the Butchers, there are five different options available.  If you opt for the Premier Butchers Box, you can get the privilege of prime steak and dry steak delivered regularly to your home. Similarly, when you talk about the Insta Meat option, you can get both steaks and poultry options.
The What's for Dinner subscription has been designed for people who like experimenting something new to eat every now and then. The selection of meat and sea food is changed on monthly basis.  The Californian box is tailor made for people who like South Californian meals.
People who opt for the Burger Kit subscription can choose from various burger types and sliders on monthly basis. You can select anything including dry aged beef. In accordance with the needs you have, the deliveries can include 6 lbs. (16 portions), 8 lbs. (21 portions) or 12 lbs. (32 portions) of meat.
back to menu ↑
Meat The Butchers Health & Nutrition
Butchers Pride has been providing raw grass fed meat from the finest family farms to various businesses operating in South California for 50 years.
There is a simple strategy behind this. The best meat is extracted from animals that are the healthiest. Customers are happy when they get the healthiest meats. Happy customers prefer quality chefs and are invited for the finest farm to plate 5 star dining.
There is an assurance of fresh meals being delivered that do not include any frozen proteins. All protein orders are delivered below 40 degrees. The packaging is vacuum sealed so that the freshness does not get spoilt.
The company provides a guarantee that the meat and sea food offered is raised by the best smart forming methods.
back to menu ↑
Meat The Butchers Fitness and Activity
A minimum of 30 to 60 minutes of physical activity is needed on per day basis. However, the selected activity and time to perform it depends on the user.
back to menu ↑
How Easy Is Meat The Butchers To Follow?
People who opt for one time purchases can shop according to their needs and requirements. You can go browse the different products on the online shop, select the products that you prefer, choose a quantity that matches your needs and then advance to the checkout. You can purchase as a guest or enjoy additional benefits if you are a registered customer.
back to menu ↑
Meat The Butchers Plans & Pricing and Costs
All items offered by "Meat the Butchers" have individual prices. The cuts are available in 8 oz., 10 oz., 14 oz., 16 oz., 18 oz., 22 oz., 28 oz., 32 oz., 5 lb., and 8 lb. packs.
The cost of individual items is between $11(8 oz. pack of prime rib burger patties) and $75 (5 lb. pack of frenched pork rack ribs). On the other hand, the cost of assorted meals depends on order quantity, meal type and is usually between $78 and $157.
Customers are not provided free shipping for all the orders. Free shipping varies with the location and falls between order prices of $75 to $350
back to menu ↑
Meat The Butchers Delivery Areas
The products of Meat the Butchers are shipped in the entire continental US. The orders are shipped through FedEx. The delivery options vary with the location and standard overnight shipping, overnight delivery, Ground 3-5 Days, and Ground Express 2-4 Days are included. All orders apart from Ground 3-5 Days, and Ground Express 2-4 Days are shipped fresh. Ground 3-5 Days, and Ground Express 2-4 Days go fro shipping on Monday, Tuesday, Wednesday and Thursday.
back to menu ↑
Meat The Butchers Help & Support and Customer Service
For support purposes, you can check the FAQ page of "Meat the Butchers" or get connected through email or phone number. A customer service representative is available for live chat from 8am to 11pm PST.
back to menu ↑
Meat The Butchers Pros and cons
---
PROS:
The company only provides meat and sea food with the best quality
More than 70 cuts to choose from
Natural and sustainably outsourced at all times
Select repeated deliveries or commitment free ordering
Amazing benefits for members who are registered.
Orders are delivered in the whole of continental US
CONS:
Not suitable for all financial ranges
Free shipment is not offered for all orders
---
back to menu ↑
Bottom Line
In a nutshell, Meat the Butchers is an online butcher shop suitable for people who do not have problems in paying a slightly higher price for getting the best meal cuts. This meal delivery services always focuses on quality and the used meat is 100% fresh at all times. Users who create an account get their hands on various additional perks. The prices cannot be termed as affordable for everyone. Without opting for a subscription plan, you can place a onetime order
Meat The Butchers Review
Meat the Butchers offers numerous healthy and sustainable cuts which include dry aged, grass fed, all natural pork and lamb and a lot more.
PROS
Meat the Butchers provides an assurance that only 100% natural products are used so customers do not have to worry about production techniques or inclusion of artificial flavors.
The finest quality protein will make it possible to produce meat with the best caliber as animals are offered expert care at all times. An assurance is provided for this.
The company provides a guarantee that the shipment time would not go beyond 48 hours.
Add your review
Meat The Butchers Discounts, Coupons and Promo Codes
We found 2 verified Meat The Butchers Discounts, Coupons and Promo Codes for Oct. 2023. If some of the Meat The Butchers coupon codes have expired, please contact us, thank you for your help.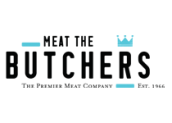 25% OffGet 25% off any order with promo code!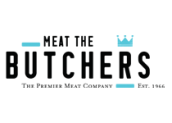 $30 OffGet $30 off any order for New Customers with coupon code!
Compare Meat The Butchers with other Companies' Services, Plans and Products
If you like Meat The Butchers but aren't sure whether it's the best ideal choice for you, and may want to compare Meat The Butchers with other Companies' Plans, Products, and Services that similar to Meat The Butchers, or Meat The Butchers Alternatives and Meat The Butchers Competitors, Which companies' services like Meat The Butchers. You can take a look at our professional comparisons below to discover if one of them is more suitable for you.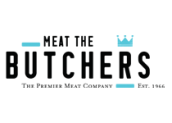 Updated : 10.02.2023.