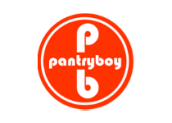 ---
Pantry Boy Overview
Pantry Boy specializes in slow and gourmet cooking. The meal delivery service delivers fresh ingredients that are sourced from farms as well as healthy and delicious seasonal recipes that you can cook at home. Read this Pantry Boy review and learn what this service can offer.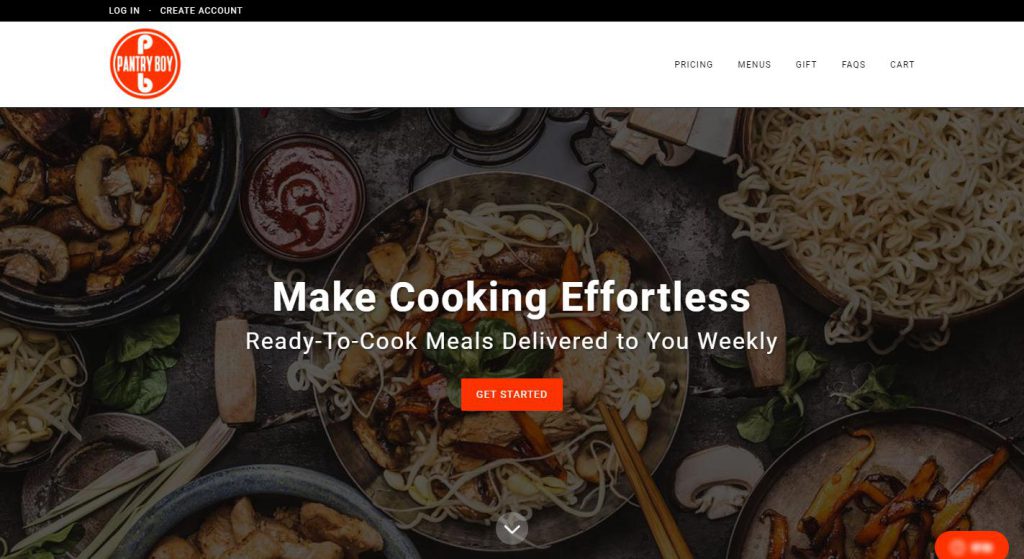 Keep reading our honest Pantry Boy review to learn more.
back to menu ↑
Pantry Boy Ideal For
who are  looking for a healthy alternative to frozen meals
who are too busy to go out and buy ingredients
who want to learn new recipes at home
back to menu ↑
How Pantry Boy Works?
Pantry Boy provides fresh ingredients and great recipes with simple instructions to help you prepare healthy and delicious three times a week. The ingredients are carefully handpicked, chopped and portioned, so you don't need to prepare the ingredients. You can mix and cook right away. There are three meal plans designed for veggie lovers, meat lovers and good food lovers.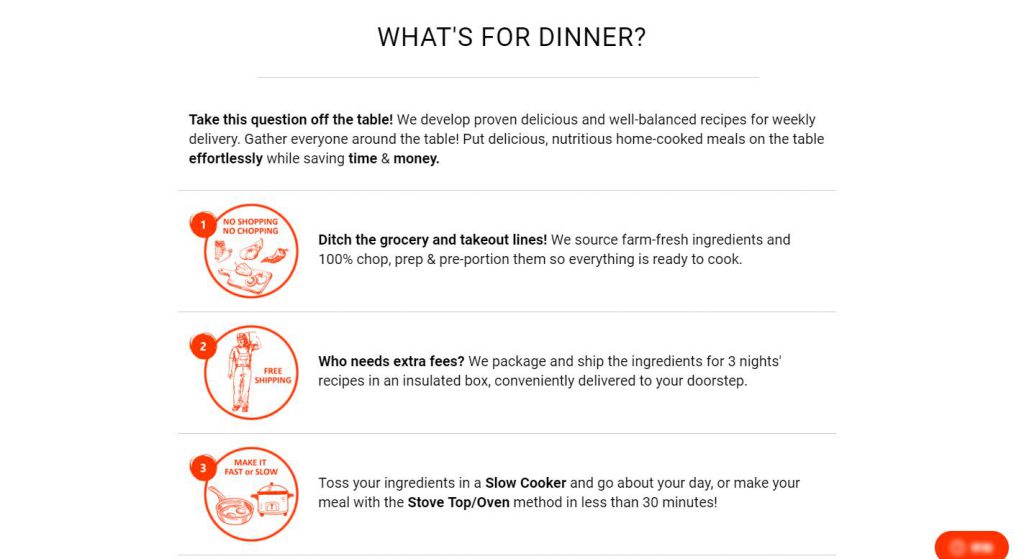 You can choose whether you want to get two or four servings of each meal. It's easy to adjust your subscription to fit your schedule. You can also terminate your subscription, change your plan or skip deliveries anytime you want. All changes must be made by 11:59 PM five days before the next delivery.
back to menu ↑
What Makes Pantry Boy Different?
Pantry Boy provides a wide range of slow cooker recipes. The recipes are so simple that you can finish cooking the food quickly. Since the ingredients are fresh, you are assured that you will eat delicious and healthy foods.
The menu may not be as varied as you'd want it to be, but the dishes are carefully chosen to satisfy everyone's taste buds. Whether you want something light or rich, Pantry Boy has a meal plan that fits your needs. You will also like the fact that Pantry Boy provides gifts that you can give to your friends.
You can get a gift card worth $50 to $200 or buy a gift meal box for two or four people. If you are worried that your friends or relatives are not eating healthy food, you can send them a gift meal box from Pantry Boy.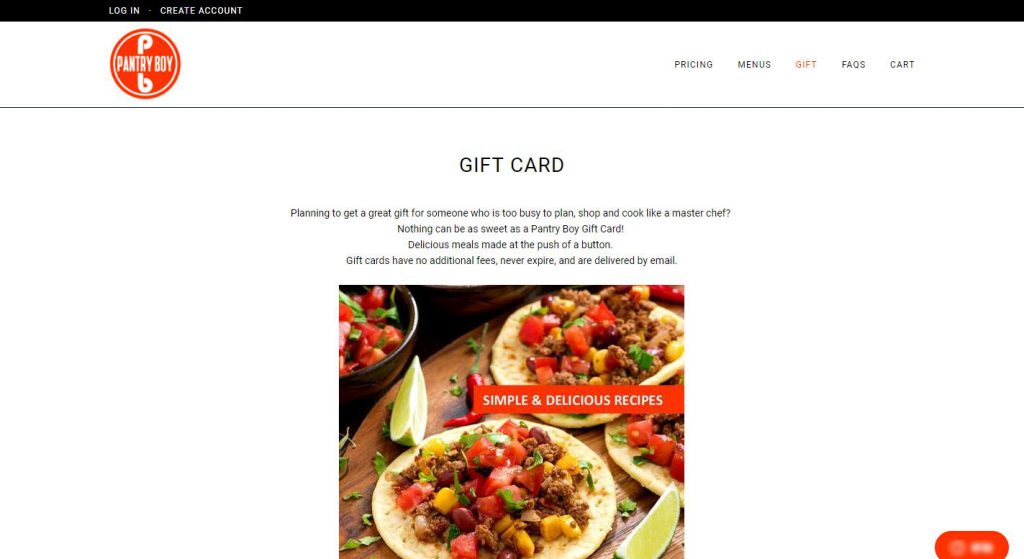 back to menu ↑
Pantry Boy Meals & Menus and Recipes
Since Pantry Boy provides dishes that you can prepare in a slow cooker, you can still do other tasks while cooking. Just throw everything in the slow cooker and allow it to cook your food while you complete your other tasks. Even a picky eater will love the variety of dishes offered by Pantry Boy. You can choose from three meal plans – vegetarian, carnivorous and omnivorous.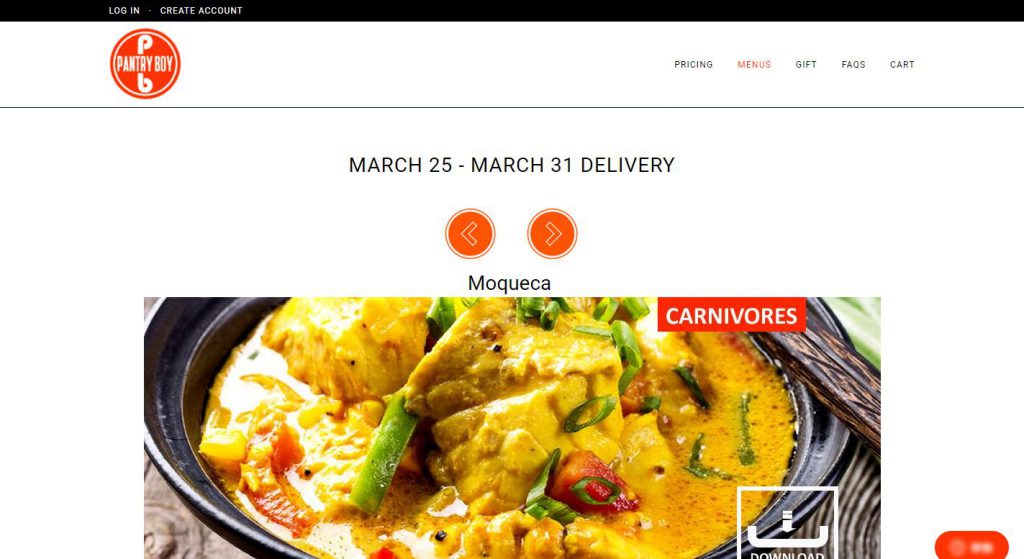 Vegetarians – This meal plan features a wide range of colorful, healthy vegetables. It was made while considering the rules of the vegetarian diet. You will enjoy butternut squash soup, fresh coconut corn chowder, eggplant caponata and other gourmet dishes.
Carnivores – The Carnivores plan includes meals with seafood or meat as the ingredient and complemented with a small amount of flavorful seasonal vegetables. Expect healthy and wonderful dishes such as Vidalia beef stew, beef shakshuka and fresh BBQ chicken.
Omnivores – The meal plan offers the perfect combination of nutrient-rich grains and vegetables, seafood and fish and protein-packed meat. You can enjoy lemon Cajun chicken, Boston baked beans and creamy red lentil soup.
Six items will be included in the menu every week. Each plan consists of three meals. You can't pick which recipes you're going to get, but you can view the menu in advance and choose whether to skip or get the meal for that week. You can inform Pantry Boy about the ingredients you have to avoid or want to get. This way, you can get your meals customized based on your preferences. Deliveries include all the ingredients needed to cook your desired dishes and basic items such as pepper, oil, salt, milk and eggs. You should have a slow cooker, a cutting board, knives, pans and several pots.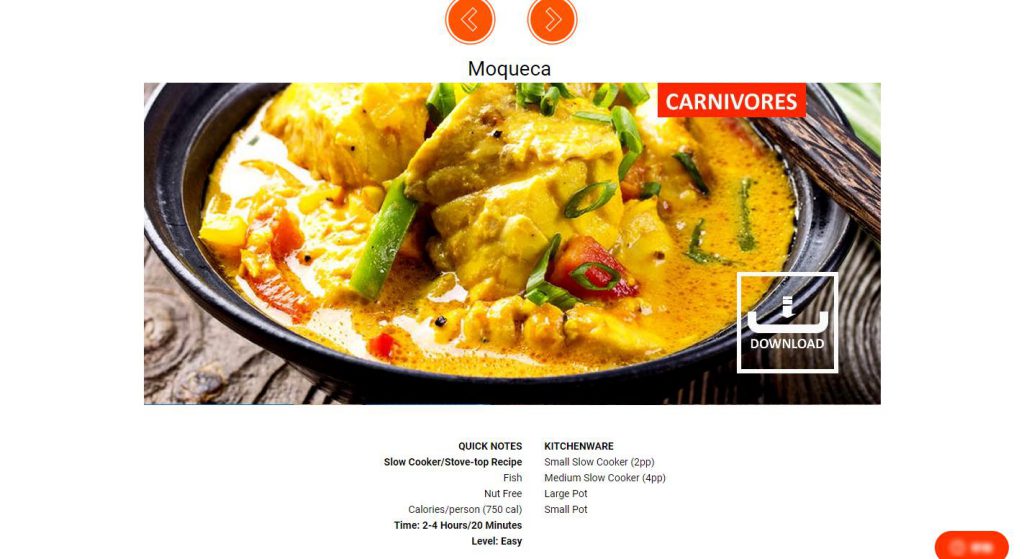 back to menu ↑
Pantry Boy Health & Nutrition
Expect to get farm-fresh ingredients that are preservative-free. Pantry Boy strives to provide premium quality ingredients to help customers make healthy dishes for themselves and for their family. By ordering ingredients from Pantry Boy, you don't need to worry whether the ingredient is really safe to consume. Pantry Boy delivers only the best ingredients to their customers. Pantry Boy keeps everything cold during transport using ice packs and insulation, so you are assured that everything is safe for you to eat. The ingredients remain fresh.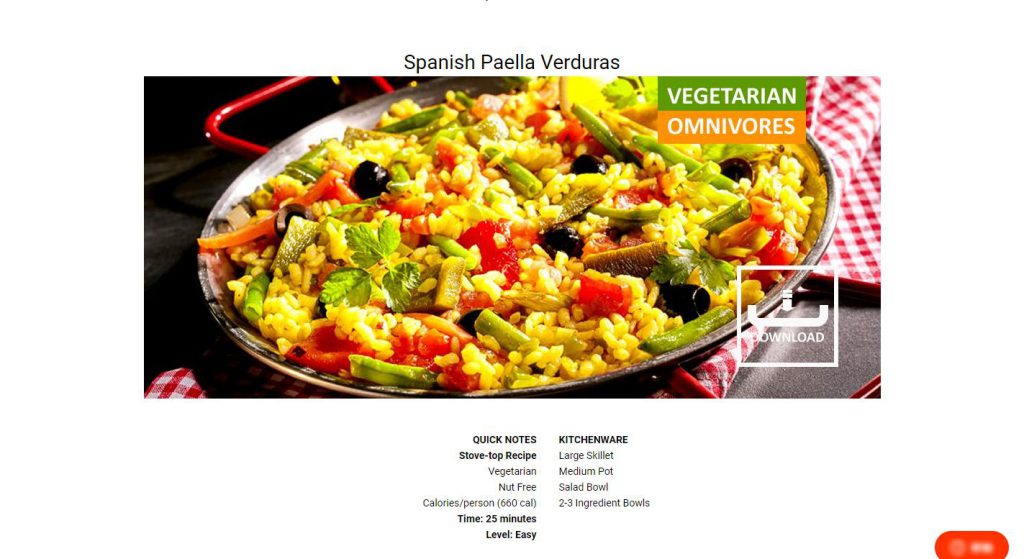 back to menu ↑
Pantry Boy Fitness and Activity
If you want to stay healthy, you need to follow a healthy diet and exercise regularly. You should move at least thirty to sixty minutes every day. You're free to choose what kind of activity you want to do as well as when you do it.
back to menu ↑
How Easy Is Pantry Boy To Follow?
You don't need to be professional chef to cook a delicious meal. Pantry Boy has it easy for anyone to whip up something delicious at home. The recipes are very easy to prepare, so it will not take up too much of your time. If you have a busy schedule, ordering meal plans from Pantry Boy is one of the best things that you can do.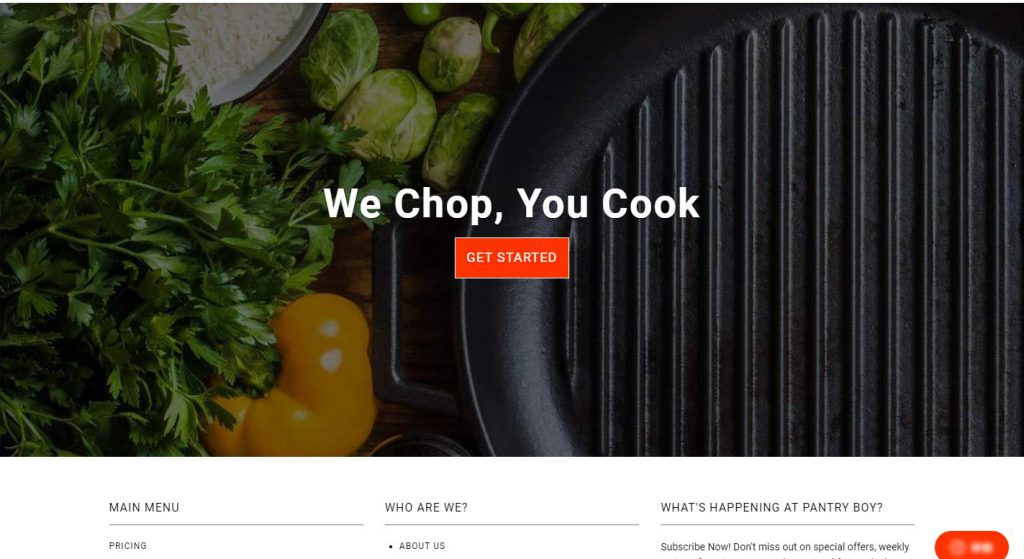 There are two cooking options for every meal – either use the oven or stove top or slow cooker. If you use the slow cooker, you can just throw in the ingredients and leave it. This method of cooking allows you to do what you want without having to check the food every now and then. If you choose to use the oven or stove top, you can cook your meals within thirty minutes.
Since every recipe has detailed instructions for both cooking options, you can just follow them. You don't need to worry if you have not cooked that recipe before. A list of ingredients, kitchen must-haves and cooking times is also included. The kitchen must-haves include olive oil, salt and vegetable oil.
You should have some basic things in your kitchen before you start cooking. Having a slow cooker is also recommended because that is the preferred way of cooking Pantry Boy's meals. If you prefer to use the oven or stove top, you can also do that.
Other things that you need include cutting boards, ingredient bowls, pots, serving bowls and plates, knives, serving utensils, pans and strainers. You should also have milk, eggs, pepper and salt on hand in case the recipe calls for it.
back to menu ↑
Pantry Boy Plans & Pricing and Costs
Vegetarians
The most affordable meal plan is the Vegetarians. Three meals for four people cost $107.88 per week, while three meals for two people cost $53.94 per week.
Carnivores
You have to pay $62.34 for three meals for two people per week. If you want to get three meals for four people, you have to pay $124.68 every week.
Omnivores
Three meals for two people cost $58.14 per week, while three meals for four people cost $116.28 every week.
Prices start at $8.99 per serving. You can choose a longer subscription if you want to get discounts for your meals. A three-month subscription will give you 20% off on Pantry Boy's meals. You will get 35% off if you choose a six-month subscription. A twelve-month subscription will give you 50% off on your meals.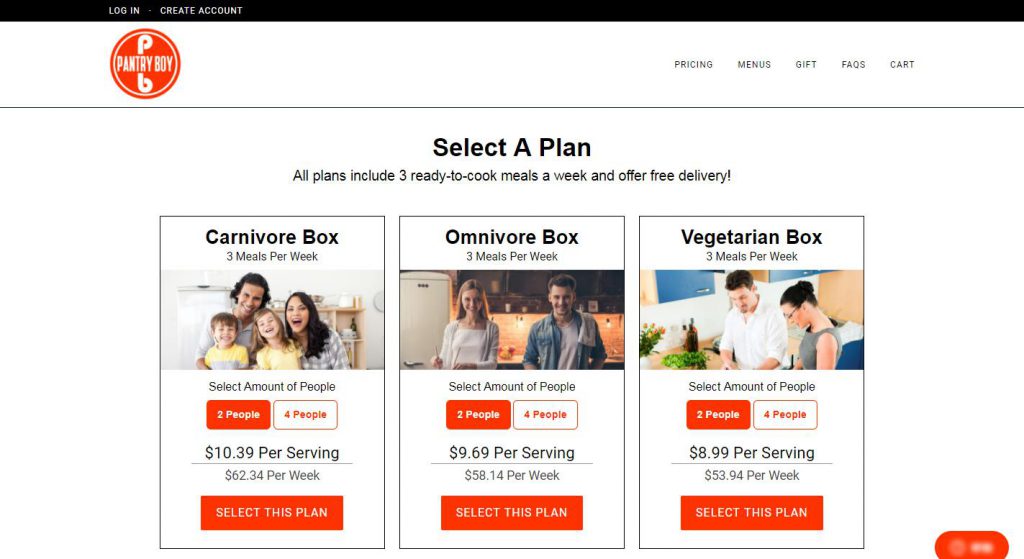 back to menu ↑
Pantry Boy Delivery Areas
Pantry Boy doesn't deliver nationwide. The company only delivers to the following areas:
Mississippi
Alabama
Rhode Island
Illinois
Indiana
Arkansas
New Hampshire
Kentucky
South Carolina
Tennessee
Connecticut
Delaware
New Jersey
Maine
Vermont
New York
Maryland
District of Columbia
Virginia
Florida
North Carolina
Pennsylvania
Georgia
West Virginia
Michigan
Ohio
Massachusetts
Pantry Boy plans to expand its delivery area in the future. The company delivers all orders for free, so you don't need to worry about any shipping fee.
back to menu ↑
Pantry Boy Help & Support and Customer Service
You can check out Pantry Boy's FAQ page if you need further help. You can also contact the company through email or phone at 1-267-900-2428.
back to menu ↑
Pantry Boy Pros and cons
---
PROS:
Recipes are easy to follow
Fresh ingredients
Longer subscriptions provide bigger great discounts
Free shipping
Pantry Boy has meals for vegetarians, carnivores and omnivores
You can have your meal boxes customized to fit your needs.
CONS:
Weekly menu only contains 6 meals
Doesn't deliver nationwide
---
back to menu ↑
Bottom Line
Home cooks who want to prepare various recipes every week may not like the limited options offered by Pantry Boy. However, individuals who want to cook delicious gourmet meals without exerting a lot of effort and want to try new recipes every week will definitely like Pantry Boy's offerings. The company delivers fresh ingredients and offers reasonable prices. The subscriptions are very flexible as well. All orders are delivered for free and you can get discounts from your subscription. If you prefer using a slow cooker to prepare your meals, you should consider subscribing to Pantry Boy.
Pantry Boy Review
Pantry Boy provides pre-measured and pre-chopped ingredients as well as slow cooker recipes that allow you to eat three gourmet dinners every week. There are three meal plans for vegetarians, carnivores and omnivores. Longer subscriptions provide large discounts. You can also enjoy free shipping and customized meals.
PROS
The meals are very easy to prepare, so you don't need to worry about your cooking skills.
With Pantry Boy, you can enjoy delicious meals at home.
If you are too busy to shop for ingredients or spend a long time in the kitchen, you can call Pantry Boy to deliver the ingredients that you need.
All orders are also delivered free of charge.
Add your review
Pantry Boy Discounts, Coupons and Promo Codes
We found 5 verified Pantry Boy Discounts, Coupons and Promo Codes for Dec. 2023. If some of the Pantry Boy coupon codes have expired, please contact us, thank you for your help.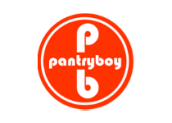 50% OffGet 50% off Weekly Boxes with promo code!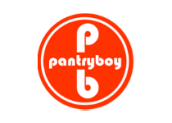 80% OffGet 80% off First Box with promo code!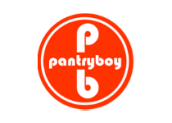 $40 OffGet $40 off any order with coupon code!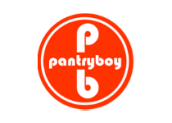 $30 OffGet $30 off any order for New Customers with coupon code!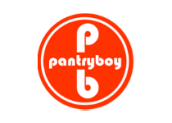 Free GiftBuy 1 Week of Pantry Boy Get 1 Week Free with coupon code!
Compare Pantry Boy with other Companies' Services, Plans and Products
If you like Pantry Boy but aren't sure whether it's the best ideal choice for you, and may want to compare Pantry Boy with other Companies' Plans, Products, and Services that similar to Pantry Boy, or Pantry Boy Alternatives and Pantry Boy Competitors, Which companies' services like Pantry Boy. You can take a look at our professional comparisons below to discover if one of them is more suitable for you.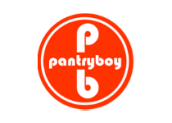 Updated : 12.01.2023.