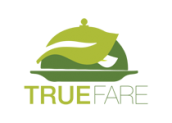 ---
True Fare Overview
True Fare was previously known as Pre-Made Paleo. It was a venture by the company RSB foods which was created in the year 2012. The goal of this company was to change the American perspective of eating and seeing food. The company leaders were Chef de Cuisine Amy Crites and Chef Richard Bradford. These two experts came together to launch a company which would offer mouthwatering meals in accordance with the Paleo style. With the passage of time, True Fare expanded its focus towards well known dieting options including AIP, Keto and Whole 30. This was a key point which convinced us to paraphrase this review.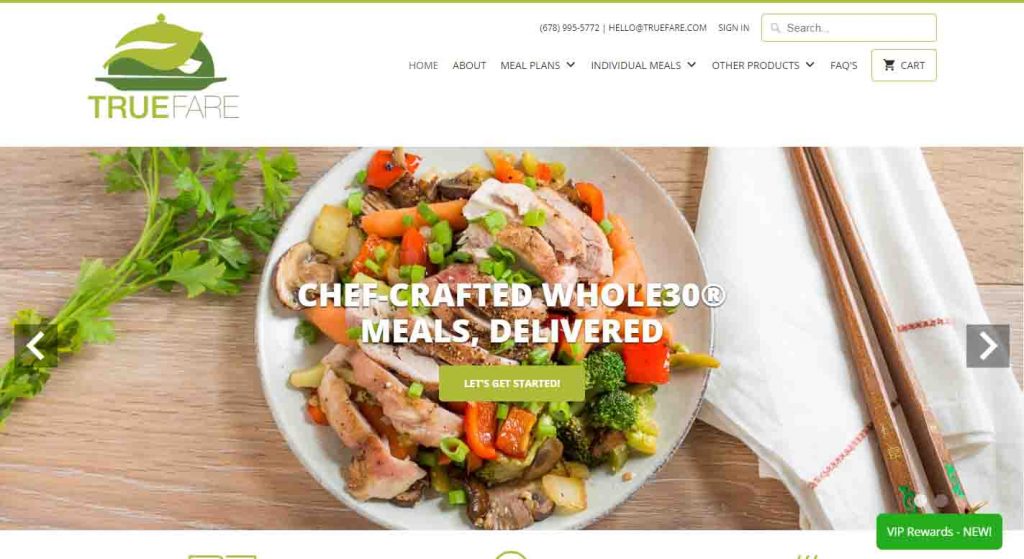 When you talk about True Fare, it all started with Chef Richard. He was a highly trained chef and the person behind Paleo meal delivery. Along with that, he had various healthy and tasty recipes under his belt. He started with delivering nutrition enriched meals to homes located in Greater Atlanta. This is when he discovered that the requirement of a fresh healthy meal services was very much there. . That was the time when Pre-Made Paleo started to emerge. Chef Richard enhanced his business vision and went beyond Paleo meals. He started preparing meals that were according to AIP, Ketogenic and Whole 30 lifestyles.
Keep reading our honest True Fare review to learn more.
back to menu ↑
True Fare Ideal For
People who want their meals to be designed by professional nutritionists and expert physicians.
Males and Females who have busy routines and cannot manage the time to cook.
back to menu ↑
How True Fare Works?
With True Fare, you can decide whether you want to place orders for the la carte or select a subscription. If you select a subscription, you can receive your order on weekly, biweekly or monthly basis.
Customers who opt for the la carte option, you can select from various options. These include breaskfasts, lunches, dinners and vegetable options. On a total scale, you can choose from 50 items. All the menu items are Paleo friendly and Whole30-approved. Most of them are even AIP friendly and Keto Friendly. Apart from delivering single servings of cooked breakfast, lunches and dinners. Along with, you can get raw meals delivered that are ready to cook. You can place orders for wild-caught fish, sauces, sea food, stocks, Paleo snacks, bacon and various other options.
Customers who opt for subscriptions, you can choose from a number of options. These include plans for Paleo friendly 5-meals, 10-meals, 20-meals, 30-meals and 40 meals. You can place orders for 10-days, 15-days, 20-days, 30-days, Whole 30 plans and AIP plans for 20 days. You can also opt for a custom plan if any of the default plans do not suit you.
Customers can cancel their subscriptions whenever they wish to. However, you need to inform the company at least 7 days before the next shipment is planned. There are no extra charges for subscriptions. You can opt for a minimum of 2 subscriptions with every shipment (that is a minimum of 1 renewal). You can even get discounts for meals that are a part of your subscription. However, customers would be charged if there is a cancellation before they get 4 shipments.
back to menu ↑
What Makes True Fare Different?
When you talk about True Fare, it is a meal delivery service for Paleo meals but the offers that it has are not restricted to these meals. As compared to other companies offering meal delivery services, True Fare offers meals according to Keto and AIP diets. In addition to that, each item on the menu is Whole-30 approved. It is hard to find another company offering these services.
Offering special diet meals is not the only factor which makes True Fare different from other meal delivery companies. The standard of ingredients used by True Fare is exceptional. Meals are made using the finest heritage breed pork, chicken, turkey, organic produce and grass fed beef. The meals do not include any fillers, artificial ingredients or stabilizers of any type. The meals are completely natural and highly nutritious which makes them beneficial for you.
There are no refund options offered by True Fund. However, there is a refund option if there is any problem with the shipment. If the meals are spoiled or damaged in any manner, you can contact the company and get your money back within 24 to 48 hours.
back to menu ↑
True Fare Meals & Menus and Recipes
As it is mentioned above in this review, True Fare has around 50 items on its menu. The standard meals are delivered in frozen state but you can also order fresh meals. These meals are delivered in limited areas only.
The meals comprise of an entrée dish and a vegetable size dish of 6oz. There are two sizes offered for entrée meals. The regular is of 5oz and the warrior size which carries a weight of 8oz. You can place an order according to the appetite that you have. In addition to that, you can order meals that include only pork or chicken instead. In terms of calories, each meal servicing has 300 calories.
Apart from the basic meals that the company has to offer, you can also find the AIP, Keto and Whole 30 meals. The AIP meals are recommended for eliminating Autoimmune Protocol. These meals do not contain any nightshades, seed based spices, seeds or nuts.  In addition to that all AIP meals have a Whole-30 approval. You can choose from different meal plans including breakfast, lunch and dinner.
Users can get Ketogenic meals which are prepared according to the requirements of Ketogenic diet. The carb count of these meals is less and protein count is high. Along with that, they are recommended for both Whole 30 and Keto diets. This meal plan offers breakfast, lunches, dinners and non-butter meals.
As compared to other companies offering Meal delivery services, True Fare offers meals that are Whole 30 approved. In other words, these meals do not contain baked goods, sulfites, additional sugar grains and other ingredients that are not permitted. This meal plan offers breakfast, lunch, dinner and some extra healthy snacks as well.
Lastly, customers can get Paleo friendly meals that do not contain any processed food, grains, added sugar, legumes or dairy products. The oil used to make these meals is extra virgin olive oil. The Paleo meal plans comprise of entrees and sides for both lunch and dinner.
back to menu ↑
True Fare Health & Nutrition
All the meals produced by True Fare are Whole 30 approved. You can customize the delivery choices for AIP and Keto meals. Along with that, you can select the finest meals and snacks from personalized menu of Paleo meals.
The most experienced Chefs prepare True Fare meals. They are prepared using the finest grass-fed beef, turkey and chicken (free range), organic vegetables and heritage breed pork. Everything has a Whole 30 approval as well.
back to menu ↑
True Fare Fitness and Activity
A minimum physical activity of 30 to 60 minutes is required on daily basis. You can choose a physical activity and the time to do it according to your suitability.
back to menu ↑
How Easy Is True Fare To Follow?
The Whole 30 approved meals of True Fare that are made by the most experienced chefs are delivered in frozen state to your house. Hence, you do not have to wait for long to eat them. You can prepare these incredible meals by going through a set of simple steps.
back to menu ↑
Can You Lose Weight With True Fare?
You can get Keto meals delivered through a simple process if you choose True Fare. We select Paleo meals with low carbs. These meals give you a positive feel. You can select from meal plans  that have been designed for 5 to 10 days. Along with that, you can create your own menu that includes keto breakfasts with low carbs, keto vegetable and individual keto meals as well.
back to menu ↑
True Fare Plans & Pricing and Costs
True Fare uses food that is consistently grown of the finest quality but even then, it is not very much on the costly side. You can start a weekly subscription at $72 for a week (5 meals). This price can go up to $995 which is the cost when you place an order for Whole 30 meals for 30 days. This includes 30 breakfasts, 30 lunches, 30 dinners and 60 Trail Mix servings.
The costs of la carte meals fall between $9.5 and $18.5.  You need to pay $4.95 for one serving of Veggie sides. In case of shipping, you do not have to pay anything if the price of the order is above $295. If the order price is between $50 and $294.99, shipping charges of $15 are applied which includes handling. If you have a delivery address of Georgia, there are no shipping charges for orders above $50.
back to menu ↑
True Fare Delivery Areas
You can get food delivered to any place in the US if you opt for True Fare. The company provides customers with a map that highlights the duration that would be needed to deliver the meals. In most of continental US, the delivery time is 3 days apart from few western states. You can opt for fresh meals in Georgia, Alabama and various cities located in the south east including Nashville and Charlotte. The availability details can be attained from the website of True Fare.
back to menu ↑
True Fare Help & Support and Customer Service
True Fare provides the finest support to its customers. If you need any help, you can check the FAQ page of the company or get in touch through email or phone number.
back to menu ↑
True Fare Pros and cons
---
PROS:
Meals prepared from organic ingredients raised by humans
Meal plans offered include Keto, Whole 30, AIP and Paleo
More than 50 meal menu items
All menu items have a Whole 30 approval
Opt for a subscribtion or place a la carte order
No Shipping charges for orders above $295
CONS:
Cost cannot be termed as actually low
---
back to menu ↑
Bottom Line
As a meal delivery service, True Fare deals in organic meals which include highly recommended appetite for Keto, AIP, Paleo and Whole 30 diets. All meals have a Whole 30 approval and are prepared using organic natural ingredients. Orders can be placed at any time and customers can opt for subscription plans as well. You can select meal numbers and portion sizes according to your suitability, frequency of delivery or meal type. Meals are available in the entire US and there are no shipping charges for orders that are above$295.  The prices may not be affordable for every purchaser but you have a look at the quality level, it is hard to get these meals at a lower price.
True Fare Review
All True Fare meals have a Whole 30 approval which meals that they do not contain added sugars, stabilizers or any unknown ingredients which are not good for health.
PROS
True fare continuously works on improving the menus, adding new meals and looking for methods to increase flavors and food variety.
Meals do not contain added sugar, unidentified ingredients or stabilizers.
You can get delicious food without spending a lot of time on cooking.
Add your review
True Fare Discounts, Coupons and Promo Codes
We found 2 verified True Fare Discounts, Coupons and Promo Codes for Oct. 2023. If some of the True Fare coupon codes have expired, please contact us, thank you for your help.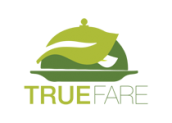 25% OffGet 25% off any order with promo code!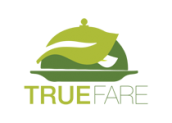 $30 OffGet $30 off any order for New Customers with coupon code!
Compare True Fare with other Companies' Services, Plans and Products
If you like True Fare but aren't sure whether it's the best ideal choice for you, and may want to compare True Fare with other Companies' Plans, Products, and Services that similar to True Fare, or True Fare Alternatives and True Fare Competitors, Which companies' services like True Fare. You can take a look at our professional comparisons below to discover if one of them is more suitable for you.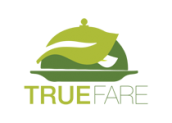 Updated : 10.02.2023.