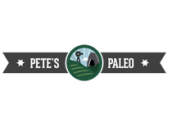 ---
Pete's Paleo Overview
Pete's Paleo is an quality meal delivery service that was created by the popular Peter Servold who has written "Paleo by Season: A Chef's approach to Paleo cooking"
The key negative effect of going with the Paleo Diet is that the user is forced to quit all kinds of convenience foods. When you talk about athletes, full time workers and parents who have exhaustive schedules, Pete's Paleo is recommended. With this service, you can eat home cooked Paleo meals without any issue.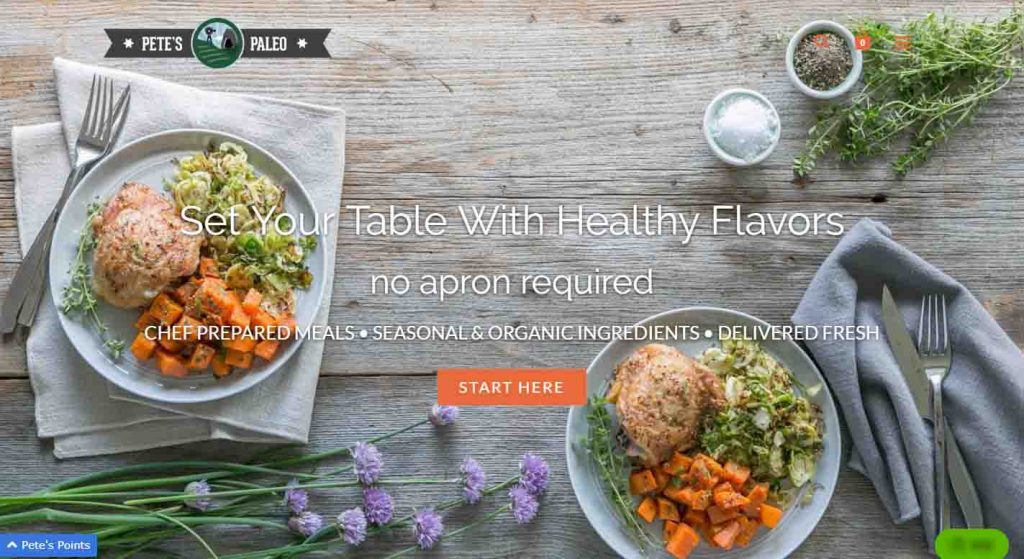 Pete's Paleo has a hardworking and dedicated crew that has been there since 40 years. The menus are not created beforehand. In addition to that, they pick the finest seasonal ingredients that farmers have to offer at that point of time. Along with these ingredients, the highest level of creativity is used to produce an impressive variety of Paleo dishes with oozing flavor.
When you talk about Pete, he is a chef trained in Le Cordon Bleu and has been in the restaurant industry for more than 15 years. He uses food as a medium of art.
Pete's Paleo emphasizes on using the finest seasonal ingredients. Pete ensure that every time, a particular ingredient is on the menu in a season, it undergoes a different treatment through varying cooking methods and spices. In this way, the customer does not get bored and undergoes a new experience every week.
Keep reading our honest Pete's Paleo review to learn more.
back to menu ↑
Pete's Paleo Ideal For
People who do not have the time to purchase and prepare ingredients
Consumers who are seeking a healthier option instead of frozen food
People who are looking for freshly made Paleo meals
back to menu ↑
How Pete's Paleo Works?
This process comprises of 5 steps which are completed from the time you place the order till when it is delivered at your home / office.
To start with, you have to place the order on Monday night. You can select one of the Paleo's meal delivery plans and choose meals from the weekly menu. If you are looking for lighter meals, you can have a look at Pete's light menu. This menu offers diet meals including the ones for people who want to opt for the 21 day sugar detox program. If you like doing a little bit of cooking, you can place orders for "out of this world bacon" and "bone broth". While placing orders, you can always glance at the meal recipes on the Paleo blog to get a feel of how these captivating meals are prepared. When you are selecting a meal plan, you can opt for pork meals or enhance your plan and double the protein count or even add an extra side dish.  Once you are done with these things, you need to advance to the checkout and make payment.
When you talk about the second step, it is completed by ranchers and farmers who provide Pete's Paleo with top notch ingredients. The relationship between Chef Pateo and his suppliers is personal and very strong. These experts ensure that food delivered to you has the finest selected ingredients. These ingredients are extracted from animals and plants that receive utmost care and never exposed to any hazardous constituents.  The used products are organic and grown locally. These products are usually harvested one day before they are used to prepare meals. When you talk about meals, it comes from the best grass fed animals. Once the materials have been provided the third step of the process is executed.
The third step is performed in the Pete's Paleo's kitchen. This is where the miracle takes place. Chef Pete and his team use the finest seasoned ingredients to prepare the best meals.
The fourth step is related to packaging. When the cooking process has been completed, meals are packaged in an convenient easy manner and freshly shipped so that you can enjoy each and every bite.
The fifth step is related to the delivery of the food.  Pete's Paleo offers shipping through UPS on a nationwide scale. This requires a delivery time of one to two days. However, if you are living in San Diego or in the vicinity near it, you can even pick your meals on Thursdays. All you need to do is search for a pickup location near you and ask about the time when the food would be available. The Pete's Paleo's website shows the complete list of all locations.
With Pete's Paleo, you can even send gift cards to the people you know and care about. The price range of gift cards is between $25 and $300. Each card holds validity for one time only. You can get in touch with Pete's Paleo if you want to use them for subscription. There are no processing charges for this service.
In case of queries, you can connect with Pete's Paleo directly through email or live chat and all your questions would be answered.
back to menu ↑
What Makes Pete's Paleo Different?
If you talk about Pete's Paleo, it is a lot more than a simple delivery service. The company offers quality Paleo dishes and cares immensely about the ingredients that are used to prepare them and the source that they come from. Their meals stand out because the animals used to get meat are treated with a lot of care and love. This helps in getting the exceptional taste. Pete's Paleo is a company working with a soulful approach.
Another factor which makes them stand out is that they have their own range of products.. The bacon and bone broth is prepared specially for their customers and they use the finest ingredients to make these meals without mixing them with unhealthy constituents. . Customers can also go through the Paleo cooking book by Chef Pete. This book contains recipes for people who look for health breakfast options including bacon. Along with that, the book also contains meals that can be used to follow dedicated Paleo programs.
back to menu ↑
Pete's Paleo Meals & Menus and Recipes
With Pete's Paleo, you can get five standard meal plans. There is a five meal plan with the help of which you get five meals every day for single person for a time span of 5 days. There is then the ten meal plan through which you can get two meals a day for a single person and one meal per day for two people for a time span of 5 days.
If you opt for the 14 meal plan, it would last for a time span of 7 days. It works well for two meals a day for a single person and one meal per day for two people. Along with that, there is a family plan through which offers one meal a day for five days for a maximum of 4 people.
There is a vegetarian plan as well which offers 10 mouthwatering vegetable dishes. A single person can have two each day for duration of five days or share this plan with a loved one so that each one of them can have one meal per day for a time span of 5 days.
Pete's Paleo's lite meals work well for people who wish to stay fit. The lite meals comprise of 7 items that have low count of calories but are protein enriched and have vegetables for nutrition. If you are seeking options for AIP, Keto meals or Low FODMAP options, you can go through the "Eat What You Love" menu. This menu allows you to apply filters and view mouthwatering meals according to the set preferences.
If you are looking for ready to eat meals, Pete's Paleo has that option as well for people who wish to eliminate sugar consumption and are a part of the Sugar Detox program. These meals have an approval for 3 levels of the 21-dau sugar detox program. As a customer, you can place orders for 7, 14 or 21 meals.
Pete's Paleo is proud of the products that it has and bacon is one of the signature products. People who try Pete's Paleo's bacon do not settle for anything that falls below in terms of standard. This meal is free of sugar, nitrates and nitrites which makes it a healthy option to eat. There is a difference between bacon avalaible at stores and the one used by Pete's Paleo. Pete's Paleo used cured bacon which does not shrink when fried like the bacon available at stores because that is brined. Pete's bacon does not shrink but it turns light brown when fried. This makes the Pete's bacon mouthwatering. This high quality bacon can be sliced and diced according to customer preferences.
The other product put on offer is bone broth. This is an AIP friendly product that does not contain any flavorings or colorings. It is prepared using bones of animals raised with utmost care and includes organic vegetables as well.
With Pete's Paleo, you can get a lot of interesting reading material as well apart from the delicious food. Chef Paleo is an amazing chef and has also written a quality book called Paleo by Season. This book includes cooking techniques, more than 100 recipes and also provides information about the finest ingredients available countrywide. Customers can place orders for 7 day breakfasts, e-book for breakfast recipes on any day of the week and a free e-book would come along with it. It is called A Day of Bacon—4 Simple recipes for every meal of the day.
back to menu ↑
Pete's Paleo Health & Nutrition
It is very easy to know about the nutrition of a meal when you opt for Pete's Paleo. On the meal bag, important details including calorie count and ingredients are mentioned clearly and this helps you when you carry the meals as you know what you are eating and the calorie count it has.
In terms of flavor, the menu is changes on seasonal basis. The company prepares its own spices and then used by local spice companies. At the end of every season, the team modified the menu and comes up with new flavor options.  The new ideas are extracted through travelling trips. At times, the new ideas are not as flavorful as expected but still the meals offered are delicious and mouthwatering in every way.
The delivered meals are fresh but not in frozen state so you need to reheat them in a short time span.  Along with that, if the meal is in frozen state, it can be kept in the refrigerator for a time span of 21 days.
back to menu ↑
Pete's Paleo Fitness and Activity
A minimum physical activity of 30 to 60 minutes on per day basis is needed. The physical activity can be selected differently for each user and you can select a time slot that suits you.
back to menu ↑
How Easy Is Pete's Paleo To Follow?
When the expert Paleo's chefs get the required ingredients, they cook fresh meals. After that they can be delivered to your door step. Once the food is delivered to your door step, you can heat it and it would be ready to eat. This is very easy and the meals are nutritious. These meals that are eaten using the "heat and eat" approach cannot be termed as similar to pre-made meals sold at stores.
back to menu ↑
Pete's Paleo Plans & Pricing and Costs
Pete's Paleo offers 3 plans on weekly and bi-weekly basis. The cost of 5 meals is $115.62, 10 meals come with a cost of $177.6 and 14 meals come with a cost of $234.06. If you enhance the protein level or opt for extra sides, extra charges would be applied. Then there is a family plan that comprises of 5 meals. Each of these meals has 4 servings so it makes a total of 20 servings. The weekly cost is $304.56. In addition to that, the vegetable plan comprises of 10 meals and has a weekly cost of $121.26. Along with that, other products and plans are offered by Pete. The products include bacon slabs, bone broth, Wahls Paleo meal plan, a sugar detox plan for 21 days, breakfast recipes book and other things.
The meal prices for 21-Day Sugar Detox begin at a price of $163.50 ( subscribtion cost is $147.15). The cost is for 7 dinners and if you want to save money, you can order a larger number of meals. As compared to the weekly meals, these meals are delivered in frozen state.
The costs of Pete's Paleo bacon start from $47.56. This is the cost of 4lbs and the order can be placed for 10 pounds maximum.  The starting price of bone broth for 96oz for $68 and this covers 12 servings. The prices can vary on whether chicken, beef and chicken or beef bones have been used for the preparation process of broth.
The cost of the 7 days breakfast e-book costs $2.99. Along with that, the e-book A Day of Bacon: 4 Simple Recipes for Each Meal of the Day is delivered without applying any extra charges. You can find Paleo by Season on Amazon and the starting price for kindle is $9.99.
back to menu ↑
Pete's Paleo Delivery Areas
According to the earlier part of the review, you can get the meals through two options. Either you can get the meals delivered to your home or office or shipment is offered on nationwide scale. If you are located in US, the food would be sent to you in a maximum span of 1 to 2 days. You can pick the food yourself from 8 locations in Sab Diego. The food can be picked from a location near you on every Thursday. However, you need to check food availability before you come. Food can also be picked on Friday during business hours if Thursday is not possible but this option is not encouraged as the freshness level of the food would be adversely affected.
back to menu ↑
Pete's Paleo Help & Support and Customer Service
Customers can get help and support by emailing or calling. Along with that, there is an FAQ page which provides answers to a lot of questions.
back to menu ↑
Pete's Paleo Pros and cons
---
PROS:
Extraordinary meal options
Ingredients used are seasonal, fresh and organic
Chefs are experienced
State of the art products by the company which they own
Nationwide delivery
CONS:
The cost is on the higher side
---
back to menu ↑
Bottom Line
Pete's Paleo is one of the top ranked meal delivery services that we have experienced till now. The food is nutritious and flavors are amazing. Along with that organic fresh ingredients are used to prepare them.
The company provides complete information about the meals as well. This includes the cooking process that has to be followed. Delivery options are offered on a nationwide scale and people of San Diego can avoid paying delivery costs as they can pick the food themselves.
The main negative side of Paleo is that you need to stop eating convenience meals. People who are professional athletes, full time workers or busy parents cannot manage the time to cook these meals at home.
The high prices are also a negative factor attached with Pete's Paleo.
Pete's Paleo Review
If you are seeking fresh potato meals to be delivered to your home, we can help you with it. You can use the quality Paleo delivery service for this purpose. Our customers range from professional athletes to busy mothers who do not have the time to buy ingredients. The meals are healthy and made of organic ingredients and very delicious to eat.
PROS
Ingredients are original grown and are non GMO
Pastured and grass fed
No gluten, dairy or soy
Add your review
Pete's Paleo Discounts, Coupons and Promo Codes
We found 2 verified Pete's Paleo Discounts, Coupons and Promo Codes for Dec. 2023. If some of the Pete's Paleo coupon codes have expired, please contact us, thank you for your help.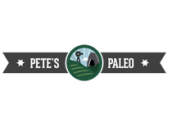 25% OffGet 25% off any order with promo code!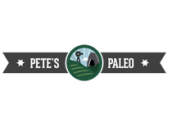 $30 OffGet $30 off any order for New Customers with coupon code!
Compare Pete's Paleo with other Companies' Services, Plans and Products
If you like Pete's Paleo but aren't sure whether it's the best ideal choice for you, and may want to compare Pete's Paleo with other Companies' Plans, Products, and Services that similar to Pete's Paleo, or Pete's Paleo Alternatives and Pete's Paleo Competitors, Which companies' services like Pete's Paleo. You can take a look at our professional comparisons below to discover if one of them is more suitable for you.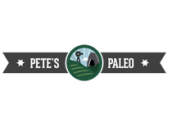 Updated : 12.01.2023.