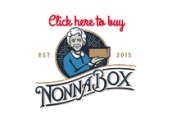 ---
Nonna Box Overview
If you love Italian food, Nonna Box is here for you. Nonna Box is a very popular connoisseur food subscription offering various kinds of Italian cuisines. Through Nonna Box, you can experience the goodness of Italian food without leaving your place.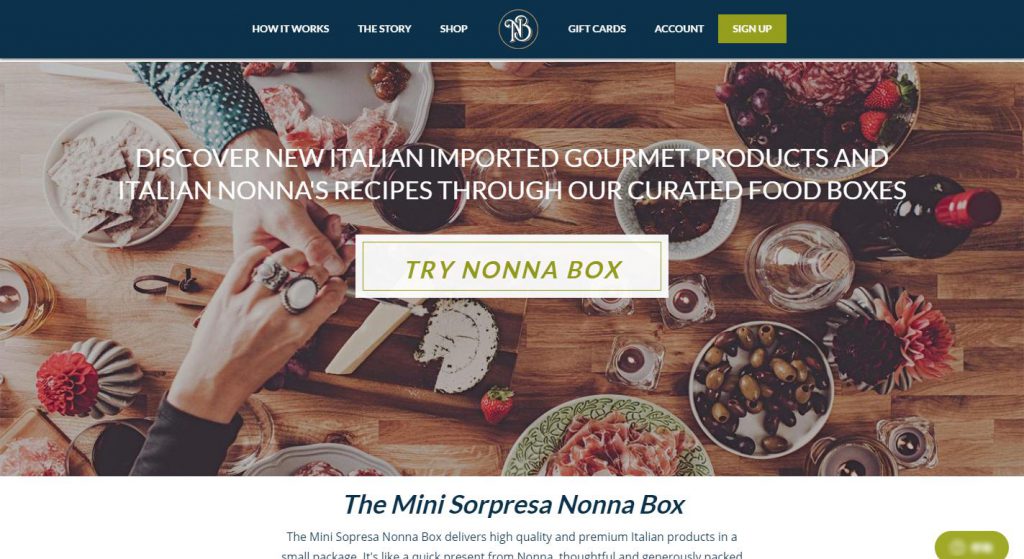 Italy is a very romantic place. In fact, it is one of the chosen wedding destinations due to its romantic ambiance. However, are you aware that Italy is also one of the top gourmet destinations in Europe and all over the world? When it comes to cuisine, Italy has many things to offer including pasta, gelato, risotto, lasagna, focaccia, ossobuco and coffee as well. The original versions of these meals, drinks and dessert are perhaps the best you could find. You can enjoy these pleasures and delights right at the comfort of your home by calling Nonna Box. This meal delivery service provider will bring you only the finest artisanal products in Italy, along with recipes.  Nonna Box chefs know how to make the best and most pleasing Italian foods. Explore the cooking wonders Nonna Box offers to its patrons in the US by reading this review.
Keep reading our honest Nonna Box review to learn more.
back to menu ↑
Nonna Box Ideal For
Those who enjoy and love real Italian cuisine
back to menu ↑
How Nonna Box Works?
No doubt, Nonna Box is the leading and best-selling meal delivery service in the US. Its appeal is due to the incredible superiority of artisanal items it provides, which are not just 100 percent made in Italy, but also rare. Subscription boxes offered are available in 2 sizes, one with five to seven stuffs and the other one has four items. On a monthly basis, they feature a diverse area of Italy, so you get to know more about this place without leaving your home.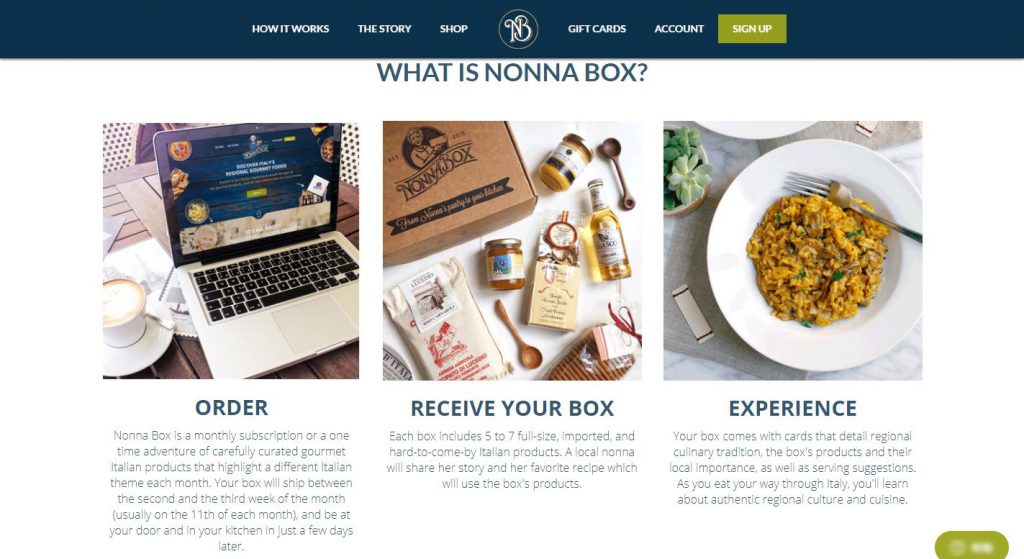 Nonna Box isn't only a box packed with hard to find, superior food products created by local artisans. It's a real Italian experience. Together with the items, customers get a recipe with a complete bunch of extras like serving suggestions and wine pairing, interesting facts on Italy's culinary custom, details on the items inside the box and many others.
Nonna Box offer very flexible subscriptions. They offer month-to-month subscription, wherein you can pass over your delivery provided that you do so prior it is prepared for delivery, if possible before the twenty-eighth of the month. Longer subscription is also available; here you can't pass deliveries however can stop the subscription or change to month to month subscription when your subscription time finishes.
back to menu ↑
What Makes Nonna Box Different?
Nonna Box aside from the Italian cuisines offered, also allows customers to know more about Italian Foods and know how to prepare traditional Italian cuisines through getting the recipe and tips from the cookery books of Italian nonnas or chef, the true experts in this area.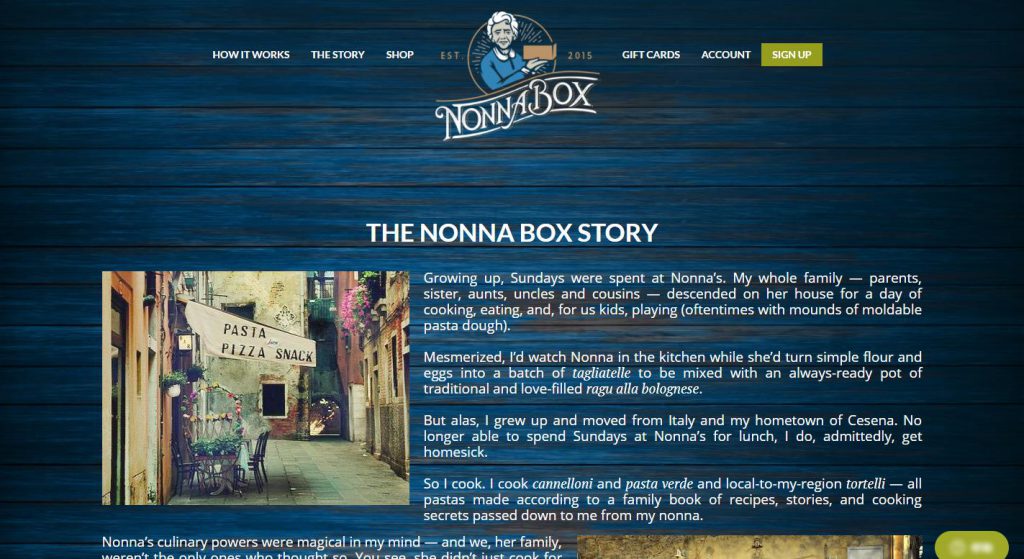 Nonna Box; aside from food subscription also provides a wide selection of high quality imported products straight from Italy in its store online. These products can be bought individually. Also you can buy add-ons with your subscriptions such lovely apron with Nonna Box logo.
If you are looking for a gift for your loved ones who appreciate Italian food, Nonna Box is the perfect place to call. You can buy Italian Gift Basket, or buy high quality imported products from Italy. Nonna Box also provides gift cards with the value of $50 to $100. You can buy up to ten gift cards all at once.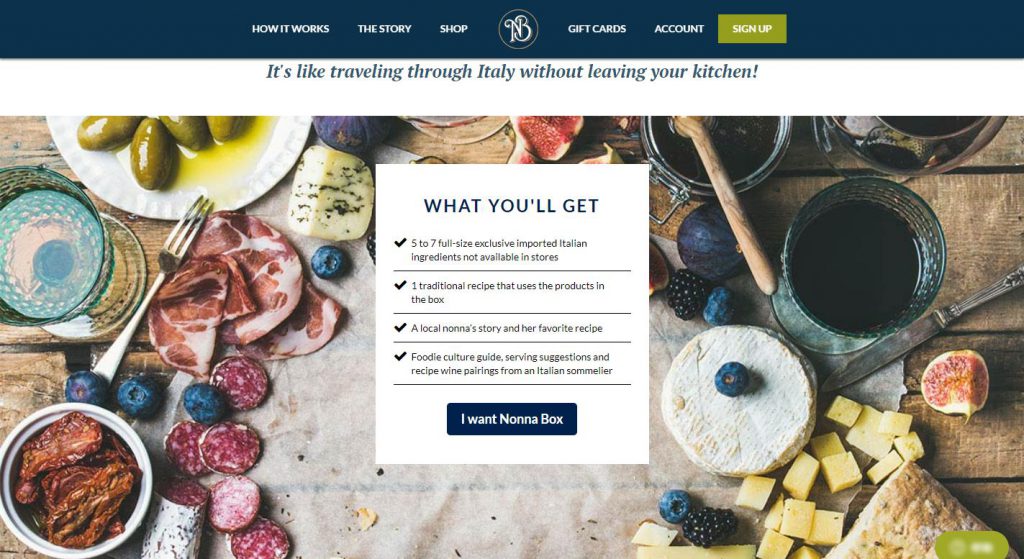 back to menu ↑
Nonna Box Meals & Menus and Recipes
There are lots of meal delivery services out there that also provide recipes and meals inspired by Italian foods, but Nonna Box stands out from the rest as you get the recipes directly from the source, together with high quality Italian made ingredients. With Nonna Box, you can prepare authentic pasta, rustic pizza, cioppino and many others.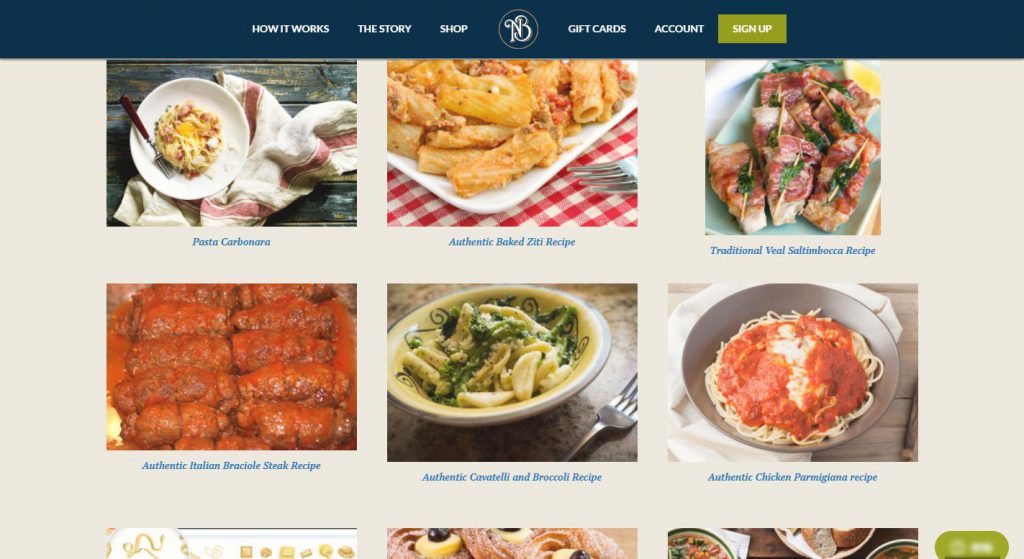 The ingredients are portioned, so you don't just have amazing recipes, but  you also know how to utilize the ingredients the smart way. Expect to receive extra virgin olive oil, sun-dried tomatoes, olives, hand-made pasta, balsamic vinegar, all types of chocolate and sweets, mushrooms, jams, coffee, truffle salt, diverse spices and many others.
Nonna Box recipes are easy to prepare, in fact you just need half an hour to prepare these foods. The included instructions are easy to follow, and divided into a huge number of steps. The recipes come with tricks and tips as well. There are advices on the right way of cooking pasta, ideas on what ingredients to put to make it tastier and many others.
A number of ingredients are accessible in stores in various parts of the US, however, usually they are rare and very costly than what you are giving out by getting them from this meal delivery service provider. These ingredients are sourced from Italian artisans, so the whole thing is natural.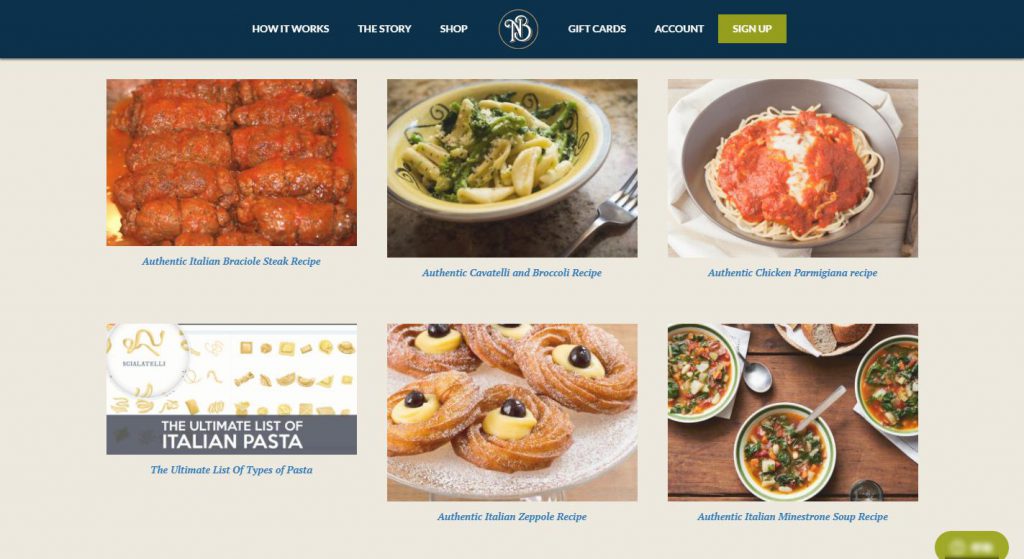 back to menu ↑
Nonna Box Health & Nutrition
There is nothing in the meal box that can spoil, so worry no more on the stuffs not being clean and fresh when they reach your place. Each item is hand-picked for superiority.
There are some ingredients that might be found at stores near you, however they are rare. The whole thing included in Nonna Box is a connoisseur, imported items and are not widely accessible. This gives you an assurance that you are getting the best from every meal box you get. So, you truly enjoy real Italian meal right at the comfort of your office or home.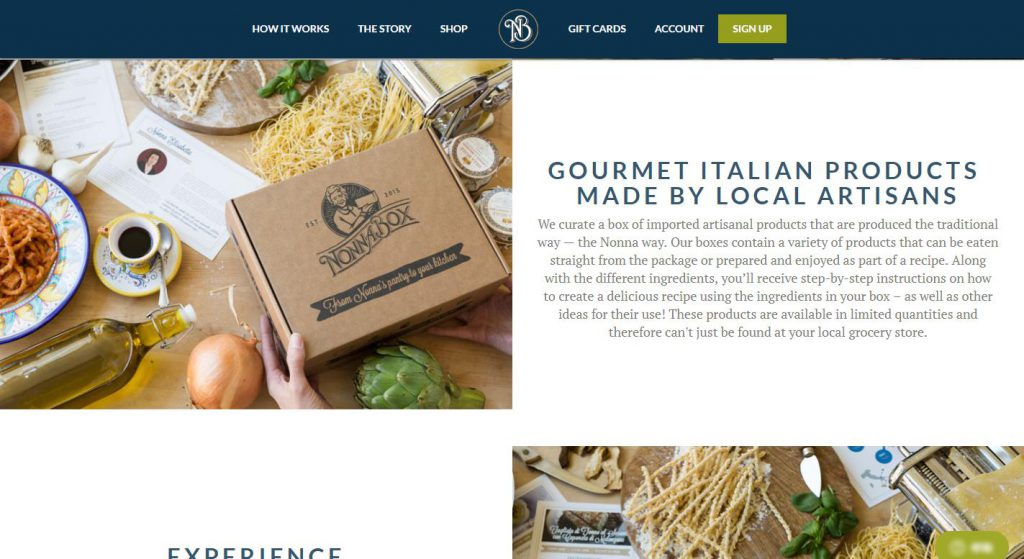 back to menu ↑
How Easy Is Nonna Box To Follow?
There are a number of meal boxes which come with already cooked meals that needs heating prior to consume, Nonna Box is very much different. You'll need to exert some effort in cooking the foods shipped. Inside the box, you will find pasta meal good for 4 persons and 6 authentic imported ingredients from Italy.
Included in the box is also recipe suggestion that gives you lots of cooking ideas for the next meal. Nonna Box meal box is perfect for novice and professionals cooks.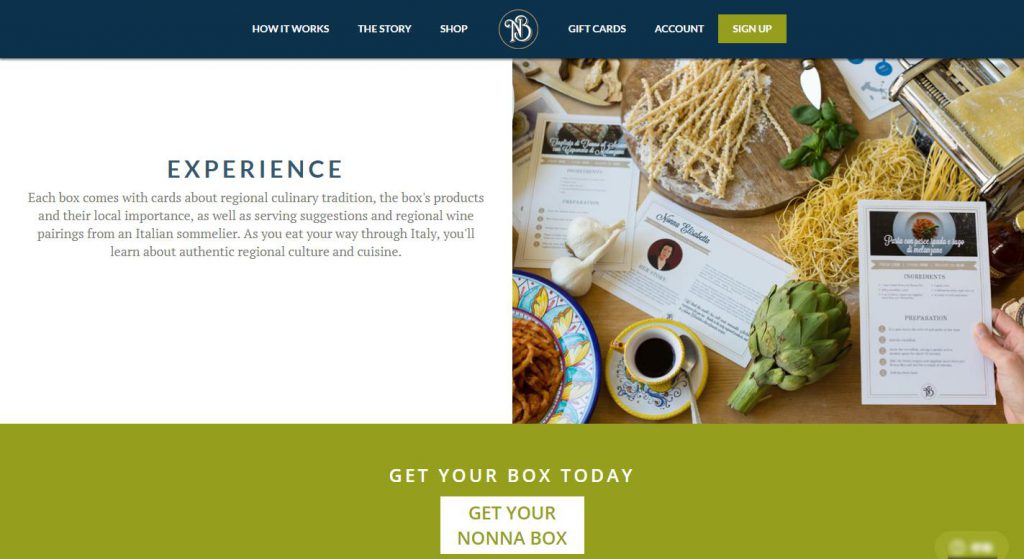 back to menu ↑
Nonna Box Plans & Pricing and Costs
Nonna Box pricing will depend on the chosen box as well as the period of the subscription. You can decide on Month to Month subscription with a price of $41.95 for every month, while the 3-month subscription on standard nonna box will cost $40 a month. The one time box on the other hand costs $50 per box.
Mini Sorpresa Nonna Box is perfect for first timers who just want to try the service of this company. It cost $23. It has four items rather than five to seven in standard box.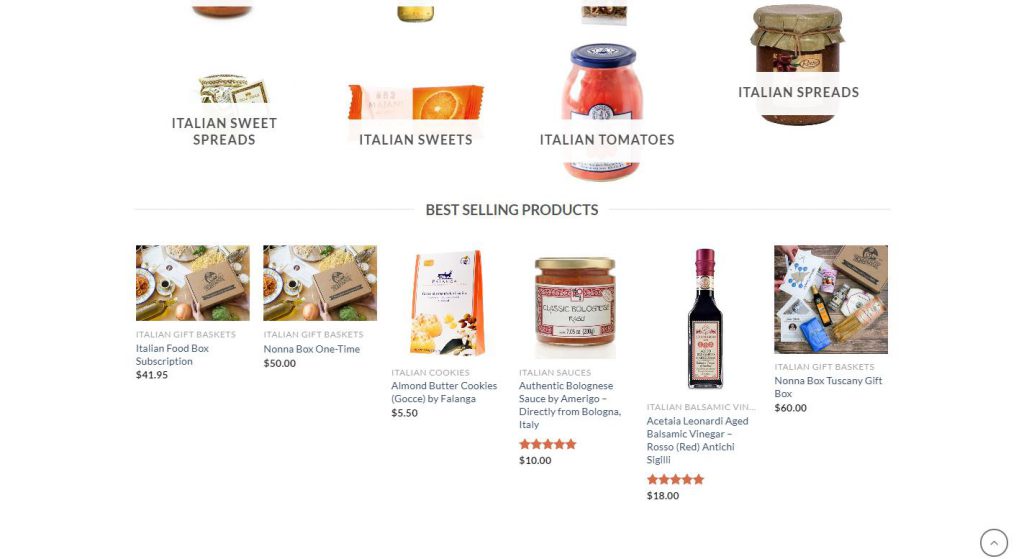 back to menu ↑
Nonna Box Delivery Areas
This meal box delivery service delivers its food boxes countrywide, which include US territories. At this point in time, they don't ship worldwide, but looking forward to expand their delivery service in Canada and other countries in the future. Food boxes are delivered between the 2nd and 3rd week of the month, usually on the eleventh of every month. Shipping fee is $10 for any food boxes because of the weigh and content.
back to menu ↑
Nonna Box Help & Support and Customer Service
For your inquiries and concerns, you can call customer hotline number, or you can also email them. Visiting FAQ page on their site will also give you essential information regarding this company and the service they offer.
back to menu ↑
Nonna Box Pros and cons
---
PROS:
Rare Italian items for a very reasonable price
Conventional Italian recipes
2- box sizes for diverse needs and budget
Buy  add-ons or extras with your food boxes
Individual products available their online store
Ideal gifts to friends who love Italian foods
CONS:
Customization options are not available
There is no free shipping
---
back to menu ↑
Bottom Line
You can enjoy the goodness of Italian food without buying an expensive plane ticket. In fact, you can experience it right in the heart of USA.  Your dream of going to Italy and trying all the famous cuisines while enjoying the view of Trevi Fountain or the Collesseum is now possible with the help of Nonna Box. This meal delivery service brings out the best in Italy right at your doorstep right from authentic Italian foods to high quality imported items and gift accessories, they cover the whole thing.
For those who have a great passion, interest and urge to try  Italian food, call Nonna Box. This is a food delivery company you shouldn't miss. Let Italy visit your place with these wonderful boxes complete with Italian wonders.
Aside from getting high quality ingredients to Italy made foods at home, you are surely getting an insight about the culture of Italy. You will not only be familiar with the food they eat, but also their culture. It is like taking a vacation in Italy without leaving your sofa.
If you love Italian food or just love to explore the conventional foods from various parts of the world, for sure you will appreciate Nonna Box.
Nonna Box Review
Nonna Box allows you to obtain conventional Italian foods and hard to find artisanal items from Italy. Enjoy your Italian cuisine now!
PROS
Get five to seven hand-chosen artisanal products with each delivery
Get to know more about Italy with real recipes, amazing stores as well as fun facts
Amazing gifts for loves ones and friends, from gift baskets to truffles
Add your review
Nonna Box Discounts, Coupons and Promo Codes
We found 2 verified Nonna Box Discounts, Coupons and Promo Codes for Oct. 2023. If some of the Nonna Box coupon codes have expired, please contact us, thank you for your help.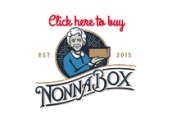 29% OffGet 29% off Italian Gift Baskets with promo code!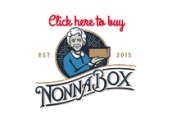 $5 OffGet $5 off Subscriptions with coupon code!
Compare Nonna Box with other Companies' Services, Plans and Products
If you like Nonna Box but aren't sure whether it's the best ideal choice for you, and may want to compare Nonna Box with other Companies' Plans, Products, and Services that similar to Nonna Box, or Nonna Box Alternatives and Nonna Box Competitors, Which companies' services like Nonna Box. You can take a look at our professional comparisons below to discover if one of them is more suitable for you.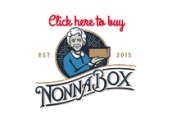 Updated : 10.01.2023.