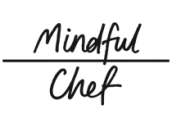 ---
Mindful Chef Overview
Mindful Chef has been serving the customers since 2015 in the UK, and it is found by the school pals Myles, Rob, and Giles. From that time, they have been delivering tasty recipe and fresh produce to thousands of customers from the tiny farm in Devon, a place where the friends grow up.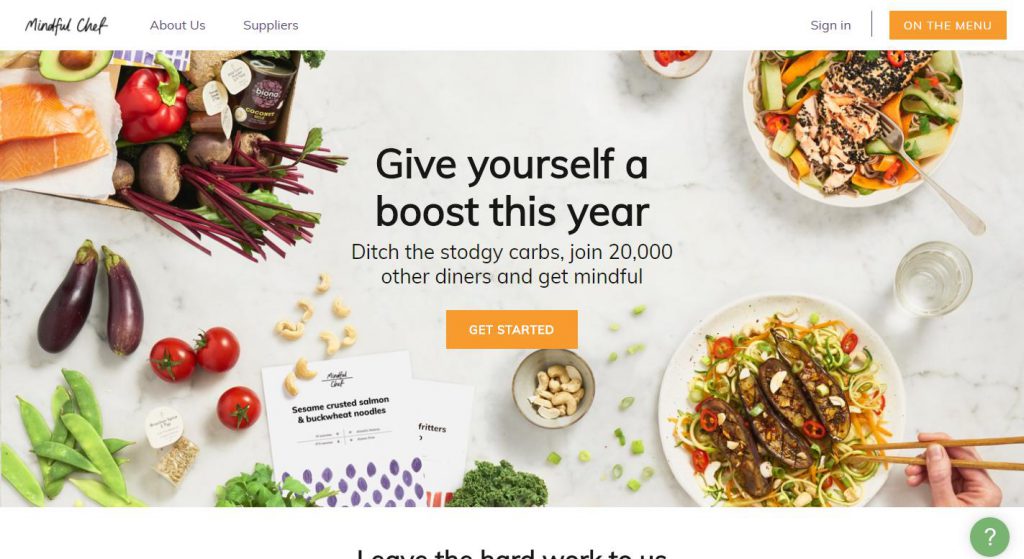 The company is promising to offer the customers with fresh foods that are made with high-quality ingredients that are locally sourced, with the easy to follow recipes that are suitable not only for vegan but also omnivores. This company is known as one of the most luxurious gluten-free meal kit delivery company across the UK and it offers only the premium quality, carefully selected, locally sourced ingredients, and easy-to-follow meal recipes. Their recipes are suitable for vegan dieters and omnivores. Eating nutritious meals and staying healthy while maintaining your usual lifestyle is made possible with the help of meal delivery services.
Mindful Chef is a subscription-based service, so the customers need to make their accounts to order the meal kits. There will be weekly recipes available for orders, so the customers need to select which meals are excellent and suited to their needs. Mindful Chef offers everyone the opportunity to discover new and exciting recipes, as they deliver pre-portioned ingredients and easy-to-follow cooking instructions.
Since the company focuses on healthy aspects of eating for their customers, their aim is to offer them a healthier life by reducing the refined carbs and sugar intake. And to make this happen, they deliver nothing but meals packed with wholesome ingredients and fresh veggies. Also, they make sure that bread, pasta and white rice can't be found on every box of fresh deliveries. Save enough time attending all the stress and headache of shopping ingredients, preparing meals and cooking foods, as Mindful Chef is here to take it all out.
Mindful Chef is highly popular nowadays. Opting for the products and services offered, you are guaranteed with high-quality pre-portioned recipes and ingredients, which never require you to have an advanced cooking skill. This is the only meal kit available in UK that offers a completely dairy-free, gluten-free and 100% vegan recipes to the customers with special dietary needs.
Cooking has been a part of our tradition and many of us want to invest in it by learning its art. However, with the growing demand for the lifestyle we chose, we put alimit on planning, preparing and cooking. Not just we need to delight ourselves with the delicious recipes, we also want to enjoy the treats with our loved ones. Do you have to deprive yourself about what delicious meals have to offer beyond busy schedule?
The meals can be ordered, and they will arrive on your doorsteps in no time. The meals ordered from the company can be heated up once they arrived. So whatever diet your body requires, Mindful Chef got you covered. They have an excellent selection of foods available for the customers delivered weekly. Eating nutritious meals and staying healthy while maintaining your usual lifestyle is made possible with the help of meal delivery services. On this Mindful Chef review, we will find out more about the service and its products provided to the customers.
Keep reading our honest Mindful Chef review to learn more.
back to menu ↑
Mindful Chef Ideal For
Anyone who has a busy lifestyle and don't have enough time shopping ingredients and preparing meals
Families, couples or individuals who love discovering new recipe ideas
People who are on a search for healthier alternatives for frozen home meals
back to menu ↑
How Mindful Chef Works?
Anyone who wishes to be a customer of Mindful Chef should subscribe so you can fully enjoy the service and goods. But don't worry! Things here are as easy as 1,2,3. You need to create your Mindful Chef account first and after setting it up, you have to select your own personal meal plan, depending on the number of eaters you're cooking for. There will be eight easy-to-follow but delicious recipes provided each week. Each customer has the liberty to choose up to five recipes per week.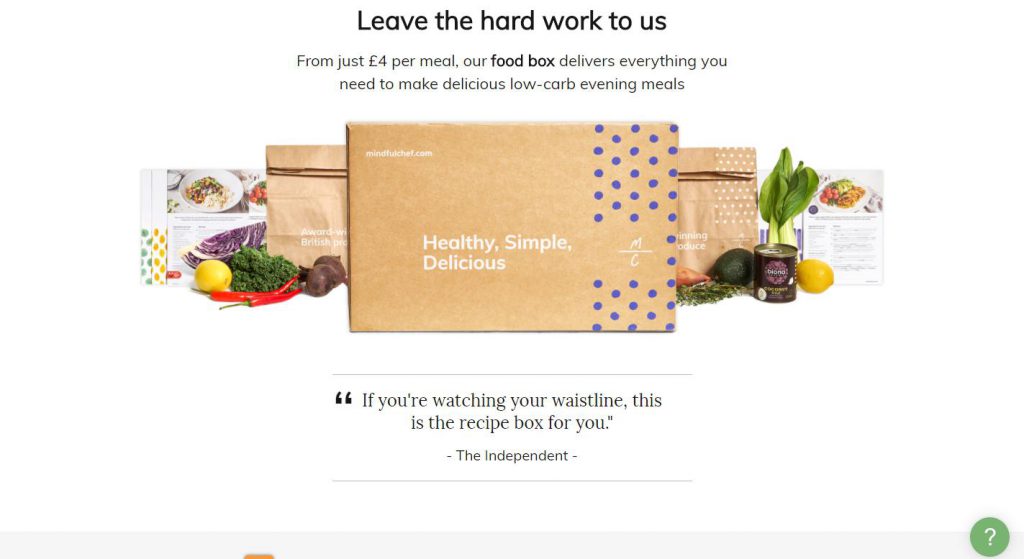 Upon the success of selection, you will then receive the recipe cards and pre-portioned ingredients that you will need to prepare for the chosen recipes. Take note that your subscription to Mindful Chef is flexible. This means you own the right to skip the deliveries for up to six weeks or cancel the subscription any time for whatsoever reason you have.
back to menu ↑
What Makes Mindful Chef Different?
As consumers, perhaps it is always ideal to opt for fresh and natural ingredients and should have a variety of easy-to-follow but delicious recipes as the first target so we can ensure we get what we paid for. If you are one of those who has special needs for diet, Mindful Chef is the right answer to it.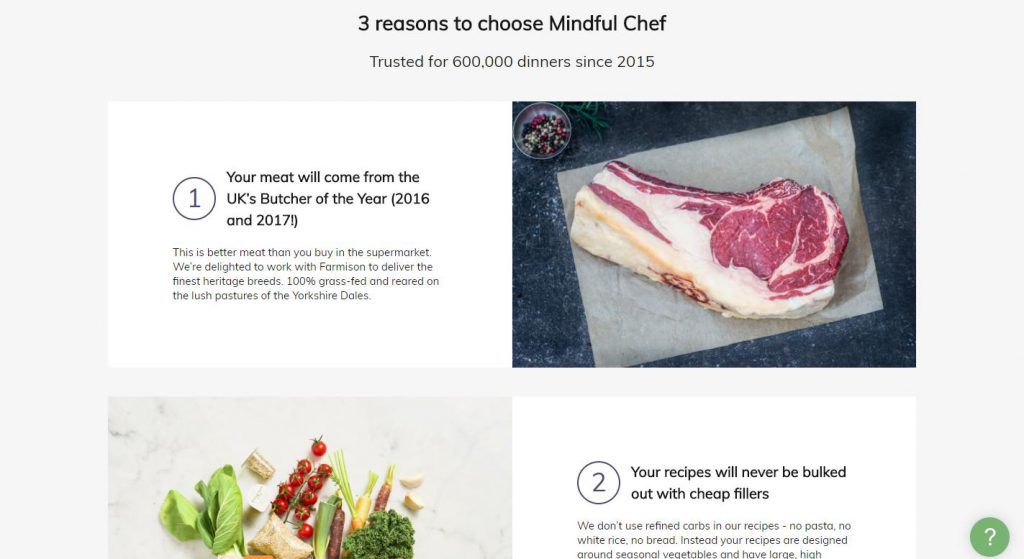 Mindful Chef offers nothing but the natural and freshest ingredients in a variety of recipes they provided to the customers all over the UK. Also, these recipes are easy to cook and are suitable for people with special needs in the diet. So whether you are a vegan eater or you want to discover more nutritious foods in a box, Mindful Chef got you covered.
The ingredients in every recipe are sourced originally from the small farms of the West Country. The recipes offered by Mindful Chef will allow you to create delicious and nutritious meals by sparing a half an hour of your time in cooking. As what we have said earlier in this Mindful Chef review, the prepared menu is designed for people with vegan diet, gluten-free diet, and dairy-free diets.
You are also confident with the quality of the recipes that come to your doorsteps because the founders of the Mindful Chef are hands-on with the food preparation and they check the quality of the ingredients in the making.
With this company, you are guaranteed with healthy ingredients, carefully selected and delicious recipes and wonderful service that you can't find anywhere else. Their ingredients are originated from West County farm and their recipes will let you create a meal for less than an hour because of its easiness. For people looking for veggies, dairy-free, gluten-free meals, Mindful Chef is the best ways to go. And if you have the heart to help hungry individuals like in poor schools, in Zambia, in Malawi and other parts of the world, this is a good chance to do so. Customers who buy can extend a help as Mindful Chef donates one meal in every meal purchase.  The goal of this charity care is to support the education of the children and give them a happier and healthier childhood experience as they grow.
Of all the meal kits service providers all over the UK, it is essential for everyone to know that only Mindful Chef is the one catering for a single person – and perhaps this is the main reason why they are growing to be popular in the country.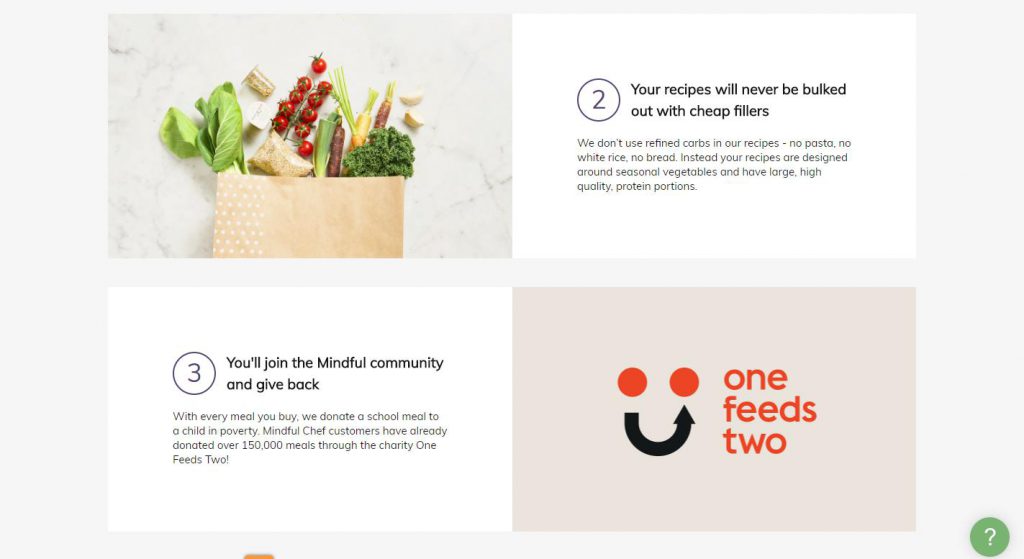 back to menu ↑
Mindful Chef Meals & Menus and Recipes
When it comes to getting the recipes you need, Mindful Chef will make it sure to make the process easy for you. Every food items found on the menu is dairy-free and gluten-free, so there is no need for you to check all the contents of the ingredients, especially if you have an allergy. The foods are specially made to be safe and effective for everyone's needs. The week's half recipes are vegan, with the clear label, so you will know what you eat. So if you are looking for the recipes that are made accessible and lets you save time in checking the ingredients content, Mindful Chef is the best way to go.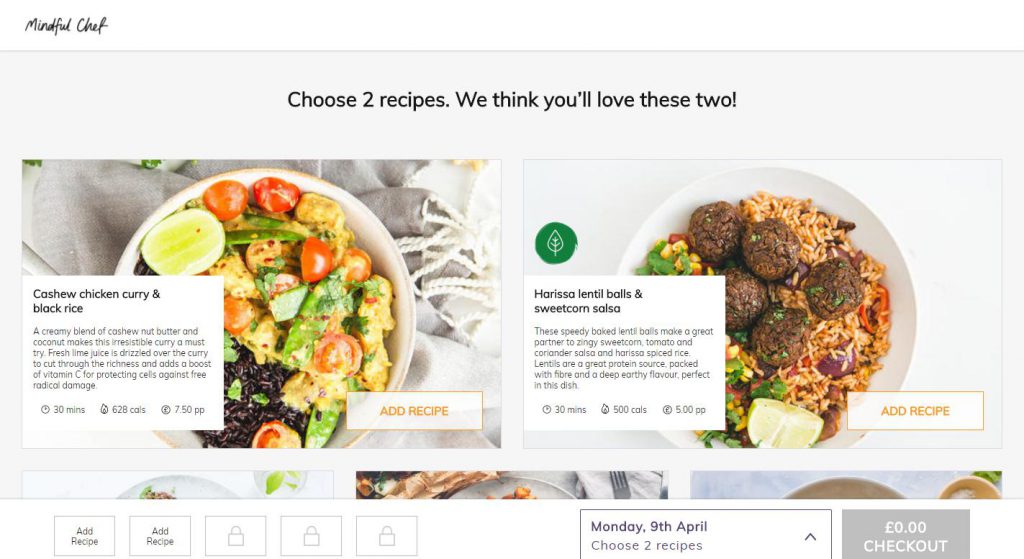 Mindful Chef's recipes are only repeated once in every 12 weeks and their menu is changing every week, meaning you could always take your experiment to the next level while ensuring a healthy diet every day. All of their meals have allergen information and macros. Also, in each meal, you will know the exact amount of fats, calorie, protein and carbs so there is no need for you to waste time counting what your body takes in a day. Also, you can have the chance to know what cuisine all the recipes are taken from and what season they are suited for.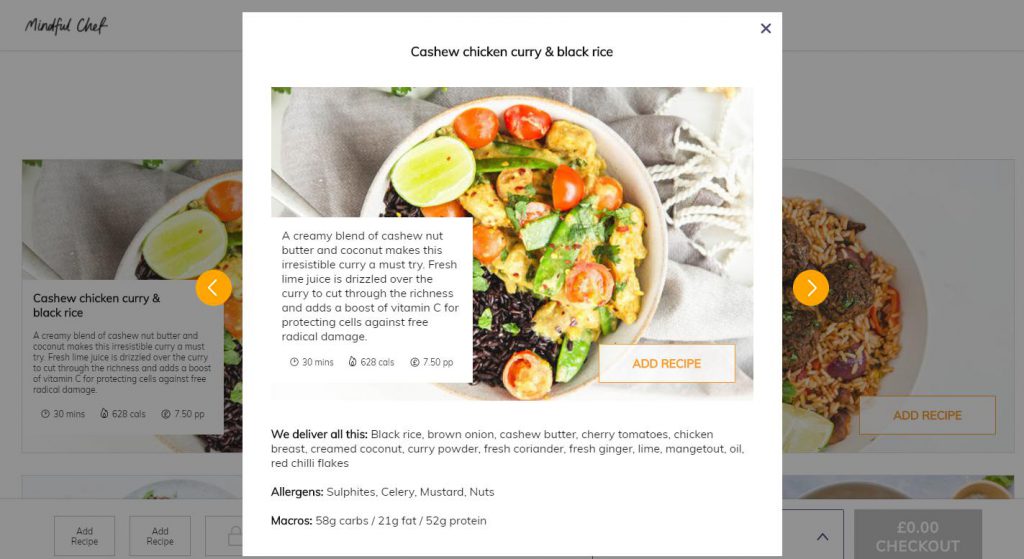 back to menu ↑
Mindful Chef Health & Nutrition
The meals prepared by Mindful Chef were inspired by various countries and fresh local produce, which includes the premium quality meat from the tiny family-owned farms that are mostly organic). This means that consumers could always count on to meals and recipes that not just healthy but also delicious.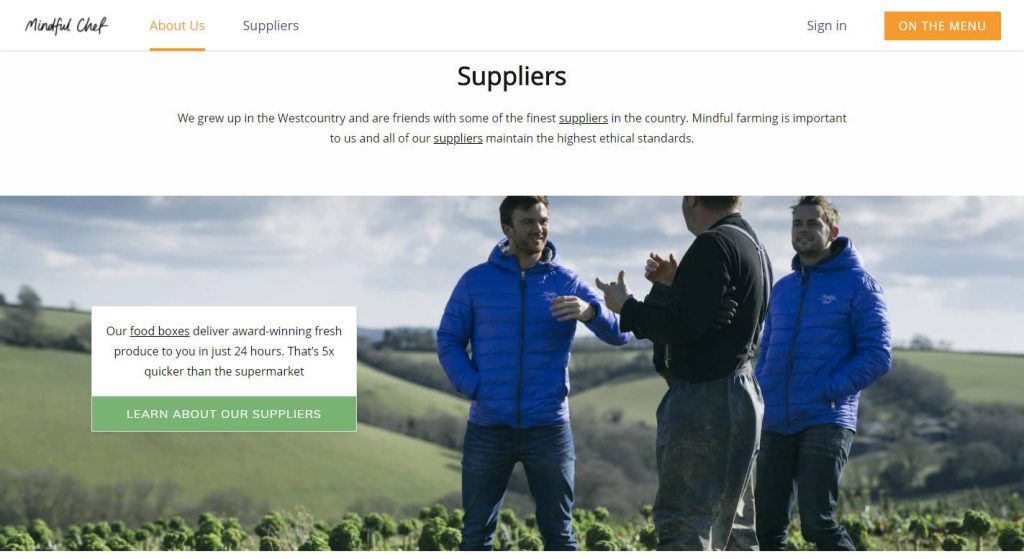 Both Giles and Myles had grown together in Devon, where the fresh and organic produce is taken and delivered to your doorsteps. As they move to London, they are both inspired and excited to bring the quality of the fresh produce to other people living in the UK.
Though the ingredients are locally sourced in the farm, the recipes the company offered in every meal are inspired by other countries. The Mindful Chef makes sure that each meal in the recipe is safe for people with a special diet. So when it comes to health and nutrition, there is something in the Mindful Chef that you could always count on. All kinds of eaters are welcome to order and eat the recipes prepared by Mindful Chef.
back to menu ↑
Mindful Chef Fitness and Activity
You should at least move thirty minutes to one hour as part of the healthy routine. Whatever exercise would it be or how you want to do it will entirely depend on you.
back to menu ↑
How Easy Is Mindful Chef To Follow?
Mindful Chef's recipes are easy to follow. Mindful Chef makes sure that every customer can have the easy way to make and cook the delivered recipes. Along with the pre-portioned ingredients, they also include the easy to follow instruction inside so you won't have a hard time dealing with the cooking process. All of the ingredients are portioned out in a small plastic packaging. Open it to see the healthy and easy-to-follow recipe card slip.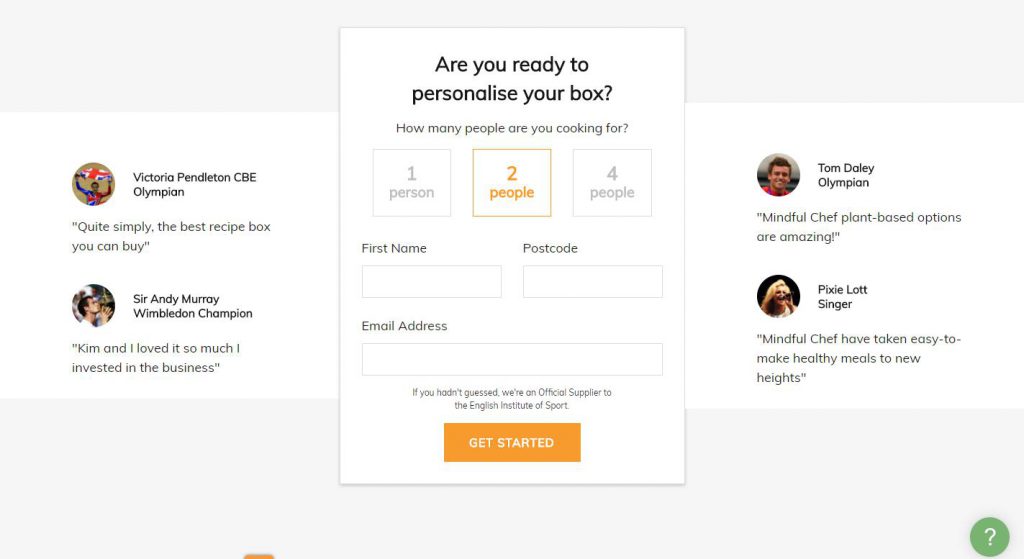 back to menu ↑
Mindful Chef Plans & Pricing and Costs
Depending on the plan you have selected, the price of recipes may also vary. But the good news is, the more you order, the lesser you paid for. Here are the average prices:
One Person Plan –£7-£10 per portion
Two-Person Plan –£5-£8 per portion
Four-Person Plan –£4.50-£6 per potion
As what you had observed, the larger the plan you get, the lesser you paid for in every portion. And when it comes to the shipment cost, they don't require additional fees since they offer free shipping nationwide.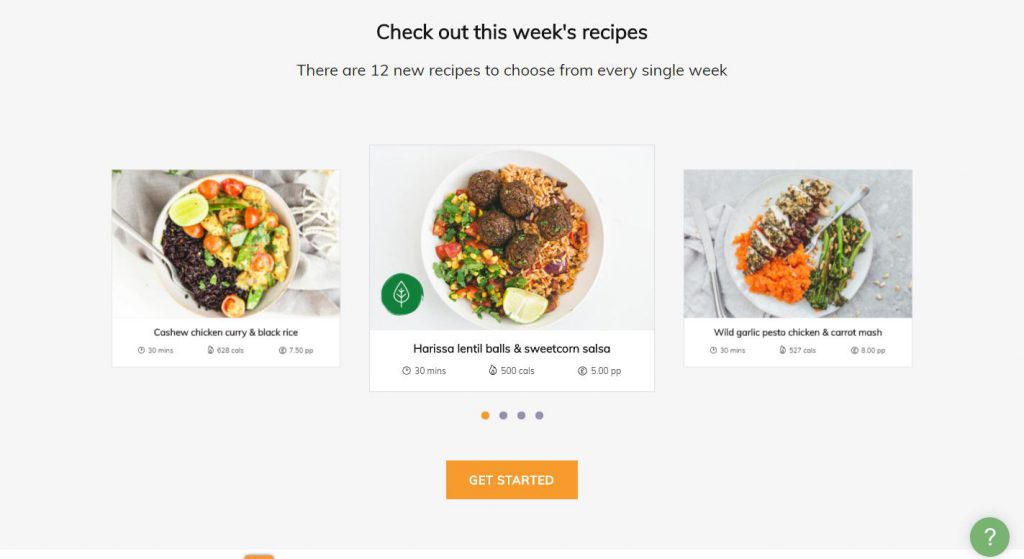 back to menu ↑
Mindful Chef Delivery Areas
The company, Mindful Chef is delivering their food items and providing their services across the UK and they did ship to Wales and Scotland. However, there are areas in the Scottish Highlands that are not covered by the shipment since they are too impossible to reach and be delivered with goods within 24 hours.
The deliveries usually fall on Monday at 9:00 AM to 6:00 PM. The recipient doesn't have to be at home when the delivery comes. For those who have postcodes within M25, the chances are you can have the opportunity to select between two delivery days – the Sunday and Monday.
back to menu ↑
Mindful Chef Help & Support and Customer Service
For more information and concerns about the company and their offers, you can find a quick answer on their websites FAQ section. You can even reach them through email or directly call their representative on phone number 020 3950 0455.
back to menu ↑
Mindful Chef Pros and cons
---
PROS:
Guaranteed with all-natural and locally sourced ingredients
Wide variety of recipes and meals to choose from
Easy-to-follow recipe available
Ingredients are counted and tailor-made for individual needs
No minimum duration for subscription
Free shipment across the UK
CONS:
Meal kits might not be too affordable
---
back to menu ↑
Bottom Line
The company had made a reputation when it comes to their offered good and services. They are highly popular not only because they have been in the business for quite a long time, but because they put their hearts in everything they do.
Mindful Chef is offering high-quality and fresh pre-portioned ingredients and recipes that the customers can use in the process of cooking. Don't you have the advanced cooking skill? That is not a problem because all the recipes come with the easy to follow instructions on how you can seamlessly prepare the foods for your family.
Mindful Chef is the only meal kit delivery service available in the UK that is completely dairy-free and gluten-free, as well as offer foods that are ideal for vegan eaters. Aside from that notable excellence, Mindful Chef is the only company, at the same time, which offers a one-person box, and is exclusively focusing on the recipe that can be prepared for a half an hour only.
There are many reasons why opting for Mindful Chef is good. People with special dietary needs could always count on to this meal kit delivery service company. You could always save time counting the nutrients you take as they are already labeled. Also, the vegans, gluten-free and dairy-free eaters will have a peace of mind knowing that what they eat is safe and free of allergens.
Whenever you are into all natural and premium quality ingredients that are locally sourced, Mindful Chef has the best deal for you so you could always eat well and live well. Also, their recipes are easy-to-follow and let you save time for cooking by spending less than an hour for preparation. If you want to have a healthier alternative to frozen foods and if you go for something healthy for you or your family, Mindful Chef has it all for you. Take advantage of their free shipping, as well.
Thus, Mindful Chef could be the best buddy if you are a health-conscious eater. Subscribe to their service today and see its difference. Being healthy and being happy is made possible with Mindful Chef.
And when it comes to the shipping, Mindful Chef takes pride to deliver the goods to all customers all over the United Kingdom and let them experience the best of Mindful Chef, though other parts are not accessible for deliveries. So if you are considering to have healthy eating beyond busy schedule, Mindful Chef is the right answer.
Mindful Chef Review
Mindful Chef is offering premium ingredients, dairy-free and gluten-free recipes, as well as great selection of meal ideas for vegan eaters. You can choose five delicious and easy-to-prepare recipes every week, which are available for one, two or four persons.
PROS
Healthy and pre-portioned ingredients sourced from local farms
Eight new tasty recipes are available on the menu each week
Price starts at £6 per portion, and free shipping is available across the United Kingdom
Add your review
Mindful Chef Discounts, Coupons and Promo Codes
We found 2 verified Mindful Chef Discounts, Coupons and Promo Codes for Dec. 2023. If some of the Mindful Chef coupon codes have expired, please contact us, thank you for your help.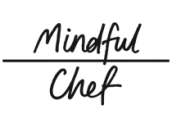 25% OffGet 25% off First Box with promo code!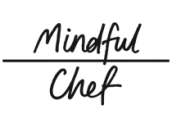 £10 OffGet £10 off with coupon code!
Compare Mindful Chef with other Companies' Services, Plans and Products
If you like Mindful Chef but aren't sure whether it's the best ideal choice for you, and may want to compare Mindful Chef with other Companies' Plans, Products, and Services that similar to Mindful Chef, or Mindful Chef Alternatives and Mindful Chef Competitors, Which companies' services like Mindful Chef. You can take a look at our professional comparisons below to discover if one of them is more suitable for you.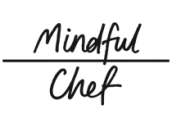 Updated : 12.01.2023.