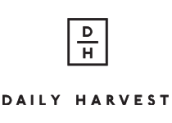 ---
Daily Harvest Overview
The Daily Harvest, founded in 2014, is a subscription delivery service providing New York City with fresh fruits and vegetables, along with all-natural add-ins. Established by Rachel Drori who allows New York City residents to get weekly or monthly subscriptions of Daily Harvest servings.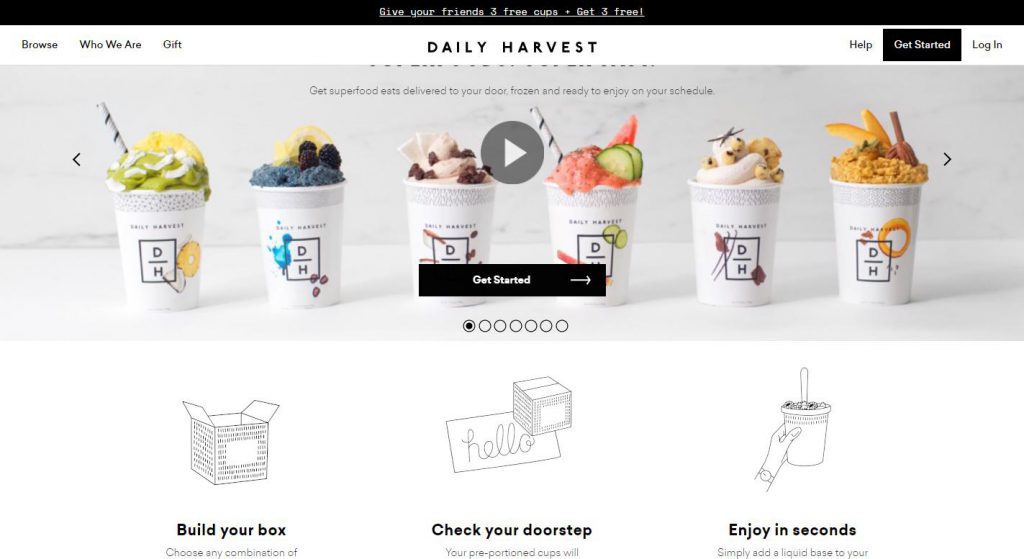 Every Daily Harvest serving is a craft created by the best chefs and nutritionists under Rachel Drori's wing. When consumers get a subscription, they have a number of options. A serving of Daily Harvest looks like a Cup-of-Soup, which a consumer can choose to have at 6, 9, 12 or 24 cups at once.
At the same time, consumers can choose the box for their serving. They can choose to create a custom box or they can one filled from preselected bestsellers. Daily Harvest offers great blends in its range of servings.
They have smoothies, sundaes, soups and more, each one provides amazing health benefits. Among those health benefits includes relief from stress and a boost to immunity. Rachel Drori created Daily Harvest as a way to help others get access to tasty, healthy smoothies.
As she herself craved but had difficulty making her own smoothie, she figured there must be others with the same problem. Most people likely don't have time to research smoothie recipes and make them before going to work.
With that, Rachel created her company to provide an easy way to create nutritious and easy-to-make smoothies. Since she started Daily Harvest, her goal has always been to create nutritious, tasty smoothies. Daily Harvest is also affordable, convenient and accessible to everyone in the country.
Keep reading our honest Daily Harvest review to learn more.
back to menu ↑
Daily Harvest Ideal For
who want a healthy start every day
back to menu ↑
How Daily Harvest Works?
Joining and subscribing to Daily Harvest is a simple process. The first step is to create an account on Daily Harvest website. Having an account is important as it allows you to save your information easier.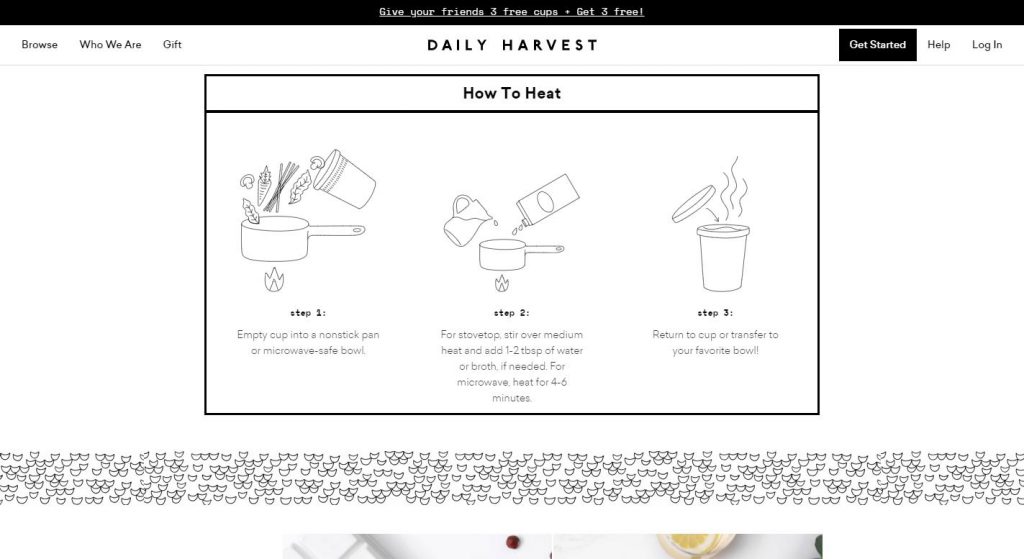 At the same time, it allows easy review of your order history and access to other information. You have three subscription options at Daily Harvest based on your needs. If you choose a weekly subscription, you can have 6-12 cups of organic, unrefined and flash-frozen ingredients.
For a monthly subscription, you can have 24 cups of the best superfood ingredients. All the ingredients are ready to heat, soak or blend for on-the-go smoothie goodness. With Daily Harvest, you can choose the number of cups as well as the recipes you want.
It is your choice what ingredients to include in your serving. You can have all kinds of ingredients for your smoothies, soups, chia parfaits or overnight oats. Daily Harvest offers about 2 dozen healthy, easy-to-make recipes to all their customers.
One of the best features of Daily Harvest is the flexible subscriptions. For subscribed customers, it is easy to change how many cups they want to receive. If they want, they can skip a delivery or cancel anytime. They can do so as long as they do it before the weekly cutoff time.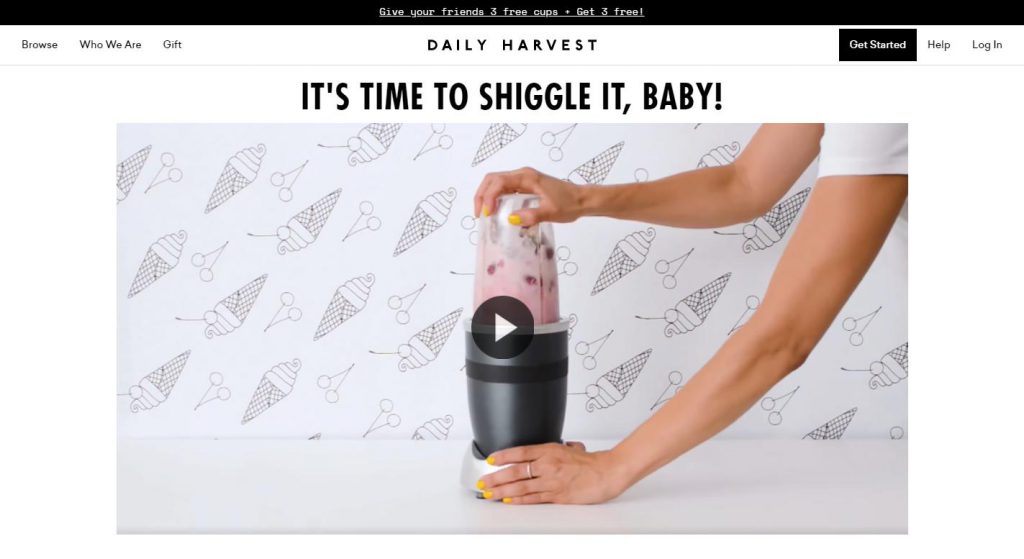 back to menu ↑
What Makes Daily Harvest Different?
Meal delivery services aren't that new. There are plenty of them in the market claiming to provide healthy meals to busy individuals and families. The truth is most of them doesn't really use premium quality ingredients. Most of these meal deliveries still use flavor enhancers and refine products.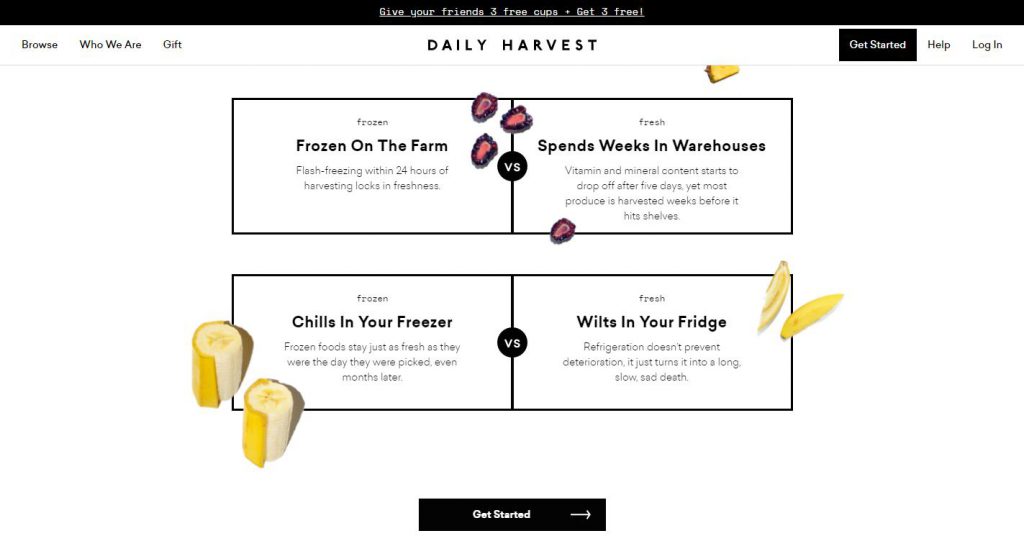 Daily Harvest is different from the rest. This is because all their recipes are extremely healthy and nutritious. Every ingredient used in each serving of Daily Harvest used completely natural without any substance that's bad for health.
All of Daily Harvest menu is delicious, healthy and ideal for consumer's special dietary needs. Daily Harvest's in-house chef and nutritionist work together in making a perfect combination of ingredients. They take this job seriously for their customers' good health.
back to menu ↑
Daily Harvest Meals & Menus and Recipes
Daily Harvest provides a wide array of nutritious servings of smoothies and soups made from all-natural ingredients. Every up of Daily Harvest is a single serve of ready-to-heat or ready-to-blend nutritious and tasty products.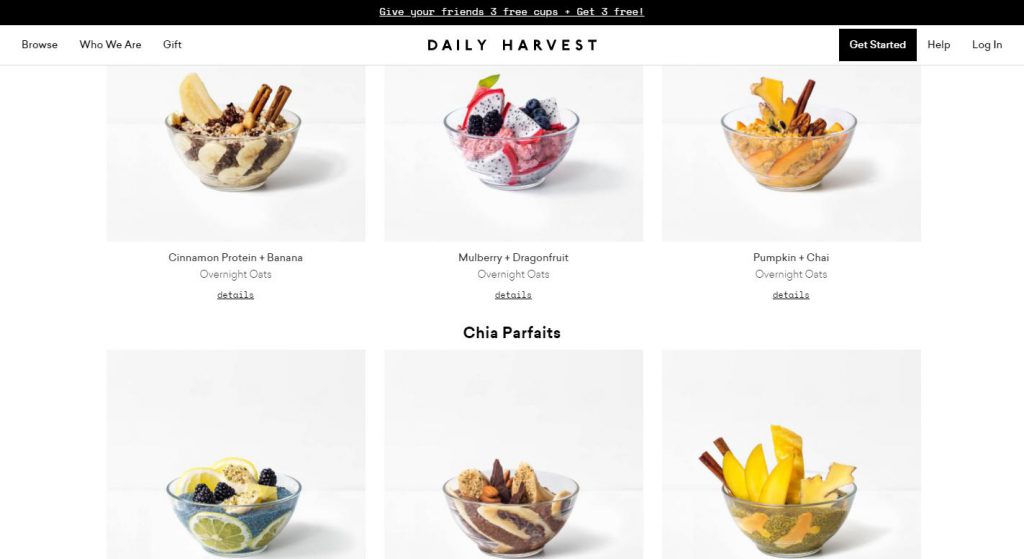 Consumers can choose from the current 23 different recipes available. There are 14 smoothies, 3 varying overnight oats, 3 chia parfaits and 3 soups recipes. The recipes are available as pre-portioned, single serve cups you can enjoy at the same day or put into the freezer for another day.
These recipes are ideal for special diets, be it vegan or Paleo diets. Every Daily Harvest recipe is devoid of gluten, dairy or soy (expect Mushroom + Miso soup). Daily Harvest is also aiming it to be kosher-certified and organic-certified to make it ideal for any kind of diet.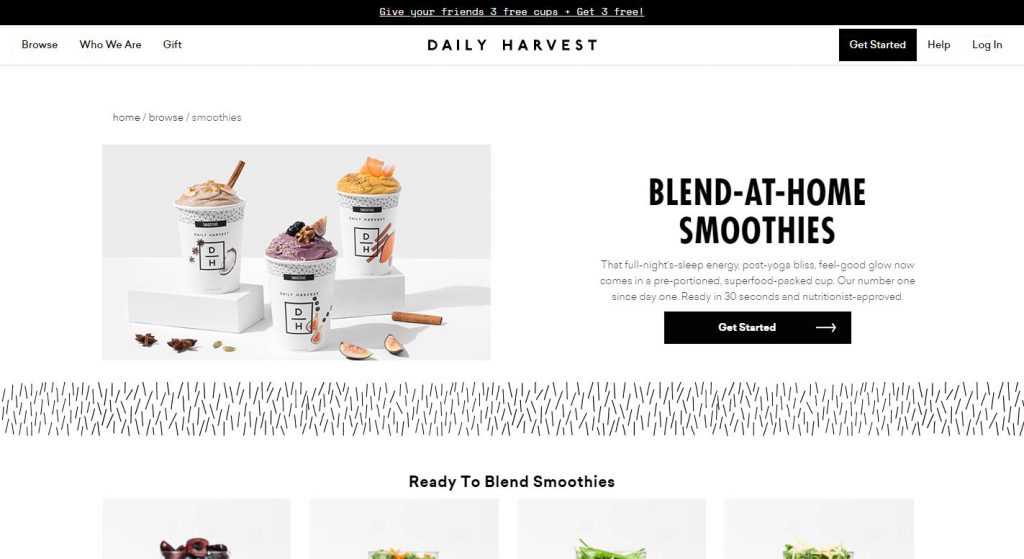 back to menu ↑
Daily Harvest Health & Nutrition
Consumers can rest assured that each smoothie and soup from Daily Harvest contains the best ingredients. Daily Harvest uses only the freshest ingredients in their products with help of their new freezing technology.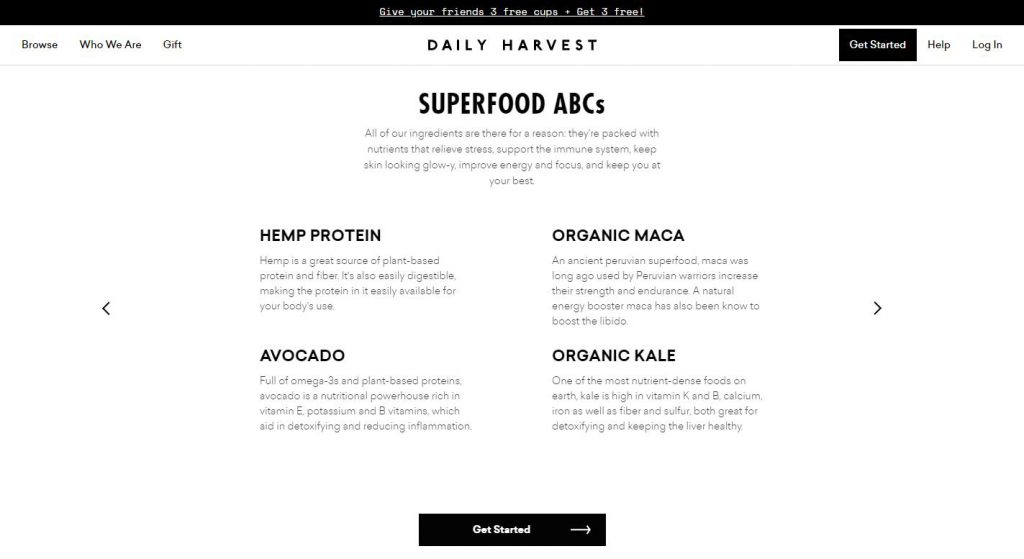 This tech ensures their ingredients do not lose significant nutrients. After picking every ingredient at the peak of maturity, they then freeze it preserve its nutrients.
Inside the smoothies, you will find whole fruits, veggies, nut butter, and various superfoods. You will not find any added sugars or refined ingredients. Whether it is smoothie or soup, the ingredients are all non-GMO and certified organic.
If not, Daily Harvest sources all other ingredients from the best option available. With the aim of becoming fully organic-certified, Daily Harvest uses only organic ingredients whenever possible. There refined ingredients or added preservatives in every cup of serving.
back to menu ↑
Daily Harvest Fitness and Activity
In terms of activity and fitness, it is essential that you should move at least 30-60 minutes every day. You can only take advantage of the health benefits of Daily Harvest smoothies with exercise. With as little as half an hour of activity, you can make the best of Daily Harvest servings.
back to menu ↑
How Easy Is Daily Harvest To Follow?
Daily Harvest smoothies are easy to prepare. They arrive frozen so you must defrost them first. To prepare, you simply put the ingredients in the blender. Once inside, add the liquid base then blend. Serve it up and enjoy.
Preparing the soups is just as easy. All you need is to empty all the ingredients in a bowl. Next, add the liquid base and begin heating it up. Then, it is good to go. Preparing the smoothies and soups are quite easy that you have no excuse anymore for not eating healthy.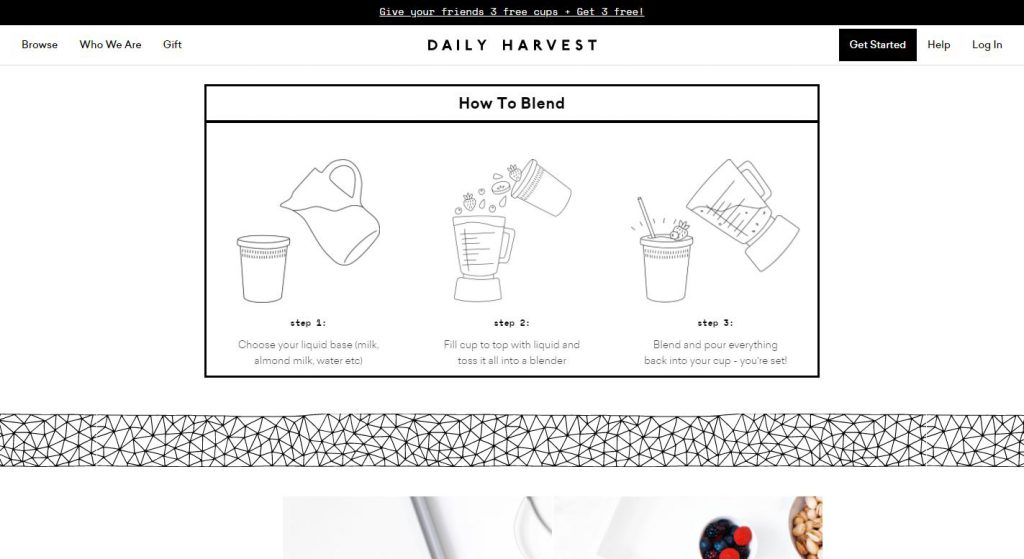 back to menu ↑
Daily Harvest Plans & Pricing and Costs
If you intend to have weekly deliveries, the price is $7.99 per cup if it is the 6-cups option. For the 12-cups weekly delivery, the price per cup is $7.49. You can also opt for a monthly subscription of 24 cups. The monthly subscription is the most affordable with only $6.9 per cup. Shipping is free.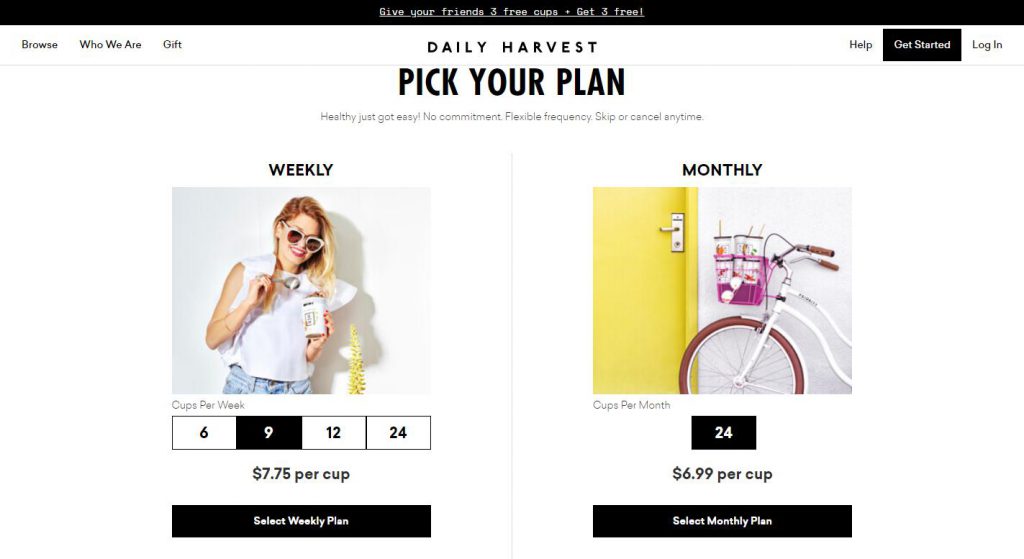 back to menu ↑
Daily Harvest Delivery Areas
Daily Harvest delivers to most of the US, except Hawaii and Alaska. To ensure if Daily Harvest delivers to your residence, you should check out their website. If it does not deliver in your area, the company will let you know as soon as they begin delivering in your place.
Daily Harvest deliveries are on Thursdays and Fridays. Consumers can choose the day that works best for them. Delivery does not need any sign up at all. Consumers can simply wait for their orders to arrive on their doorstep for pick up.
back to menu ↑
Daily Harvest Help & Support and Customer Service
Additional help and support are available if you visit Daily Harvest's website. The site has an informative FAQ page where you can find immediate answers to your questions. You can also contact them through email, online chat or by the phone number.
back to menu ↑
Daily Harvest Pros and cons
---
PROS:
All-natural, non-GMO ingredients
Wide array of recipes created by in-house chef and nutritionist
Suitable for special diets, like vegetarian and Paleo diet
Gluten-free, dairy-free and soy-free (mostly) recipes
Flexible, three-options subscription
Free shipping
CONS:
Does not allow customization for consumers with allergies
Shipment is not possible for Alaska and Hawaii
---
back to menu ↑
Bottom Line
The Daily Harvest meals are a rich world in a cup. With every serving, you have a multitude of colors, flavors, and nutrients. You can eat healthily without the usual hassle and headache of preparing for meals.
For your convenience, Daily Harvest already picked the best ingredients that are not only 100% natural, also delicious and creatively prepared. With Daily Harvest, you have a quick and convenient way of providing your body the daily nutrients it needs.
Their meals are delicious, nutritious, not too expensive and freely shipped. This shows there isn't a single reason why consumers cannot receive a healthy diet. If you're always busy and don't have time to prepare, you should try Daily Harvest.
Daily Harvest Review
Daily Harvest is quick and simple superfood solution for individuals and families in need of healthy meal choices. With plenty of options, from smoothies to soups, consumers have many to choose from to include in their healthy meal diet. By choosing Daily Harvest, you will be able to take advantage of benefits including:
PROS
Tasty, high quality, non-GMO, all-organic ingredients frozen using unique freezing technology
Healthy meal choices ideal for vegetarians, vegans, Paleo diet and other special diets
Gluten-free, dairy-free and soy-free (besides miso soup) meals for healthy diet
Add your review
Daily Harvest Discounts, Coupons and Promo Codes
We found 3 verified Daily Harvest Discounts, Coupons and Promo Codes for Oct. 2023. If some of the Daily Harvest coupon codes have expired, please contact us, thank you for your help.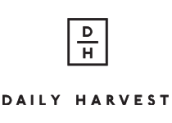 50% OffGet 50% off with promo code!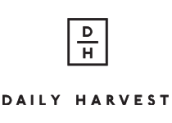 15% OffGet 15% off with promo code!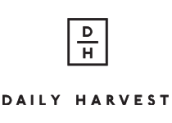 3 Free CupsGet 3 Free Cups With Your First Order at Daily Harvest with coupon code!
Compare Daily Harvest with other Companies' Services, Plans and Products
If you like Daily Harvest but aren't sure whether it's the best ideal choice for you, and may want to compare Daily Harvest with other Companies' Plans, Products, and Services that similar to Daily Harvest, or Daily Harvest Alternatives and Daily Harvest Competitors, Which companies' services like Daily Harvest. You can take a look at our professional comparisons below to discover if one of them is more suitable for you.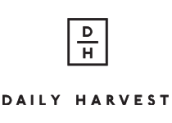 Updated : 10.01.2023.