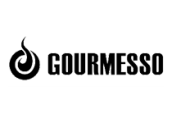 ---
Gourmesso Overview
There are lots of companies that offer blends of tea and coffee, but if you want to taste the best, consider Gourmesso. This company has been in the business for many years. Originally founded in Berlin, today Gourmesso is conquering the US, and they are one of the best company that offer the most excellent blends of coffee and tea for your preferred Keurig and Nespresso machines. Want to know more about this company, check this Gourmesso review.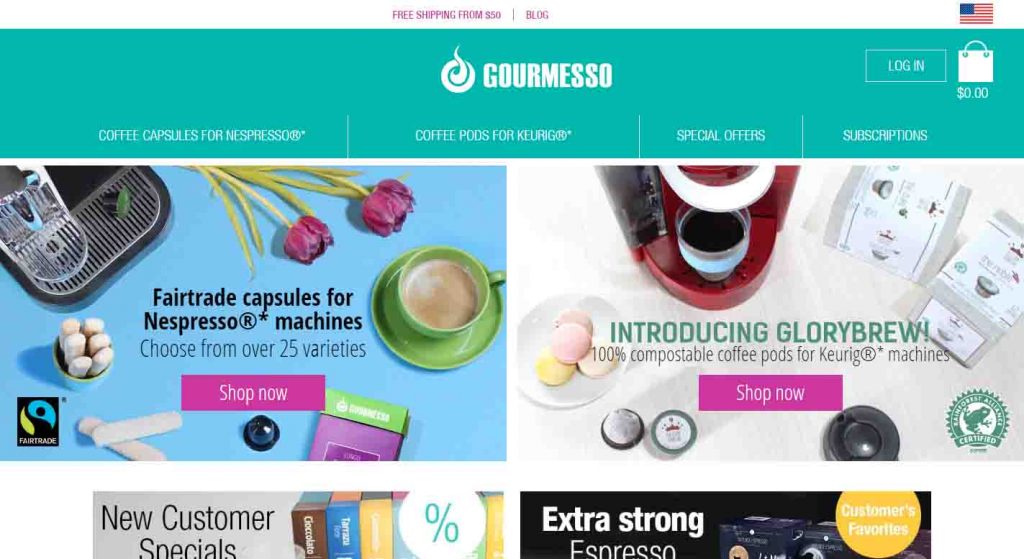 Keep reading our honest Gourmesso review to learn more.
back to menu ↑
Gourmesso Ideal For
People who are looking for high-quality coffee for Keurig and Nespresso machines.
back to menu ↑
How Gourmesso Works?
A lot of American loved espresso, most especially in the morning and when taking a break from work. Gourmesso has acknowledged this need that is why they are offering superior service to people who love the superb flavor of coffee.
To bring the most excellent blends of coffee to everyone, Gourmesso collaborates with the most renowned producers of coffee in the world. They provide a remarkable array of high-class coffee pods compatible with Keurig or Nespresso machine.
They also provide high-quality beans from various plantations in South America, Africa as well as India. These first-rate coffee beans are ground, roasted and packed in eco-friendly packages to sustain the taste and the smell.
Gourmesso is the leading provider of superb espressos, decaf lungo, as well as flavored coffee. The capsules are made to fit tightly in your Keurig or Nespresso machine so that you can experience the best coffee in a just a matter of minutes.
With this service provider, you can choose between a monthly or quarterly subscription. If you want the monthly subscription, it comes with a delivery of coffee pods you pick from the menu. A three-month subscription is also available, wherein you choose the coffee you want, and it will be delivered once every three months. But, you are not able to change the type of coffee, so instead, you have to cancel your subscription and register for a new one.
Gourmesso delivers coffee pods to anywhere in Canada and the US as well. If you have questions with your order, please don't hesitate to call customer hotline number, send an email or fill out the form that can be found on their website. Customer support is available during weekdays and on most weekends.
back to menu ↑
What Makes Gourmesso Different?
Gourmesso offers an exceptional selection of the best blends of coffee from all parts of the glove and is shipped right at your doorstep. The company provides some of the renowned flavors or Robusta and Arabica beans, roasted well and ground carefully to obtain the notable taste.
Gourmessor coffee capsules are the best option for Nespresso, as they are available for very reasonable prices. Gourmesso pods are the most reasonable coffee capsules for Nespresso coffee maker, and the Keurig pods are equally practical.
Aside from excellent coffee, the company also provides high-quality tea capsules available in various flavors like mint, black, as well as rooibos.
back to menu ↑
Gourmesso Meals & Menus and Recipes
Gourmesso caters for espresso and tea lovers out there. As mentioned above, the finest blends of Arabica and Robusta can be delivered right at your doorstep once a month or every three months, and the choice is yours. Gourmesso offers a very flexible subscription service. There is no limit to ordering your preferred coffee or tea. You can pick any tea or coffee capsules which are provided on their website.
There are many blends of espresso, which range from sweet and mild flavors to the most concentrated, intense taste. Like for example, you can choose a strong blend from Ethiopia or opt for a lighter blend from Colombian Arabica.
For lungo fanatic, the company offers a full-bodied Lungo Italico Forte or a mild version of lungo coffee made from Robusta and Arabica beans. If you hate caffeine, you don't have to worry as they offer decaf lungo that will surely please your taste and stomach as well.
Gourmesso also provides a unique selection of flavored coffee such as coconut, chocolate, caramel as well as cherry. For tea lovers, you can pick from a wide range of flavor like mint, green and fruit tea flavor. This will surely refresh your feeling and your day as well.
back to menu ↑
Gourmesso Health & Nutrition
Gourmesso allows coffee fanatics to take pleasure in the USDA Organic and Fairtrade certified coffee capsules from best places in the world. This certification helps make sure that each member of the coffee supply department gets their wage for their labor. The company provides the biggest selection of Fairtrade and Organic capsules on the market.
The high-quality Robusta and Arabica beans the company offers come from renowned plantations in India, Africa, and South America. You can pick from an array of delicious espressos, decaf lungos, lungos and unique blends of coffee. The coffee capsules you order are made entirely to fit the Nespresso machine.
back to menu ↑
Gourmesso Fitness and Activity
30 to 60 minutes of exercise will help you keep healthy and fit. Drinking tea can also help you lose weight.
back to menu ↑
How Easy Is Gourmesso To Follow?
Subscribers can choose between monthly and quarterly subscription, and pick your preferred blend of coffee. With a monthly subscription, you will receive 50, 100, 120 or 150 capsules, while quarterly subscription you will get 150, 200, 250 or 400 capsules for every quarter.
But, you are not allowed to change the flavor of the coffee you want, but since Gourmesso is very flexible, you are allowed to cancel your subscription and sign up for a new one. Prices are affordable, and they offer free shipping if you make order above $50. This is only available to US clients. If you are in Canada, you can also avail the free delivery service if you order $75 worth of coffee.
back to menu ↑
Gourmesso Plans & Pricing and Costs
The best thing about Gourmesso is that the coffee and tea they offer are incredibly reasonable. Their coffee pods only cost $0.45 for every capsule. You can register for a monthly or quarterly subscription. With a monthly subscription, you can choose one of four amazing plans. Once you order fifty capsules a month, it will cost you $22.50. If you order 500 capsules a month, you will need to give out $45. For 120 capsules a month, it will cost you $55, and if you order 150 capsules a month, you will need to pay $67.50.
With the three-month subscription, you will receive 150 capsules for every three months that will cost you $67.50, or 200 capsules for $90, 250 capsules for $115 and 400 capsules for $180.
The company offers free delivery service within Puerto Rico and the US if you order above $50. Once your order is less than the given amount, you are required to pay an additional $4.99 for delivery. If you live in Canada, you are entitled to free delivery if you order $75 worth of coffee.
back to menu ↑
Gourmesso Delivery Areas
The company covers the entire United States. They also deliver to Canada and Puerto Rico. Delivery only takes place during weekdays, and they don't give on holidays. The order is processed within twenty-four hours, and the items are delivered in two to four business days.
back to menu ↑
Gourmesso Help & Support and Customer Service
For more information about Gourmesso, please feel free to visit their FAQ page, or call customer hotline number or send an email.
back to menu ↑
Gourmesso Pros and cons
---
PROS:
Top-quality tea
First-class coffee blends
Nationwide delivery
Affordable services
CONS:
You can't change your subscription
---
back to menu ↑
Bottom Line
Gourmesso is an excellent alternative to the typical Nespresso capsules and Keurig pods.  Aside from the reasonable prices, the taste and aroma are also unique. Gourmesso allows you to experience the best coffee without spending a lot. The company's website offers an extensive array of available discounts they also give free delivery for orders amounting to $50 in the US or $75 in Canada.
The coffee capsules are well-matched to the Nespresso and Keurig machines. What is more, they feature Bio & Fairtrade certifications. Coffee lover can choose between twenty-eight different coffees that range from Soffio Caramello for a buttery and smooth flavor. If you want to experience a strong flavor of coffee, try the Nespresso Ristretto. Your orders are delivered 1-2 business days.
Gourmesso also features a reasonable trial bundle including the most famous varieties. As a whole, Gourmesso capsules taste astounding, allow you to take pleasure in various kinds of coffee, and save a considerable amount of money.
Gourmesso Review
At this point, it is so hard to look for the best mix of coffee. But, Gourmesso makes it easier for a coffee lover to find the flavor of the coffee they want. With Gourmesso, you can get the best blends of coffee and teas from various parts of the globe for a fraction of cost.
PROS
Kosher certification: Items are certified kosher by the orthodox union.
Coffee capsules fit with Nespresso OriginalLine coffee machines
High Class 100% natural and unique espresso in handy Nespresso well-matched pods six boxes, with two bags each, has ten capsules, 120 capsules total.
No sugar, preservative added.
60 Days Satisfaction Guarantee. The Pods don't fit with VertouLine Machines.
More than 50% Rainforest Alliance Certified Sustainable coffee
Add your review
Gourmesso Discounts, Coupons and Promo Codes
We found 2 verified Gourmesso Discounts, Coupons and Promo Codes for Jun. 2023. If some of the Gourmesso coupon codes have expired, please contact us, thank you for your help.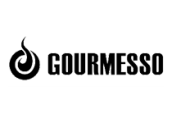 25% OffGet 25% off any order with promo code!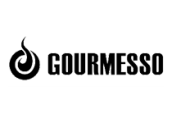 $30 OffGet $30 off any order for New Customers with coupon code!
Compare Gourmesso with other Companies' Services, Plans and Products
If you like Gourmesso but aren't sure whether it's the best ideal choice for you, and may want to compare Gourmesso with other Companies' Plans, Products, and Services that similar to Gourmesso, or Gourmesso Alternatives and Gourmesso Competitors, Which companies' services like Gourmesso. You can take a look at our professional comparisons below to discover if one of them is more suitable for you.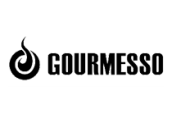 Updated : 06.02.2023.