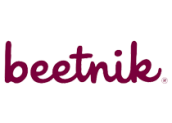 ---
Beetnik Foods Overview
Beatnik foods based in Austin, Texas was founded in 2012. It is the most exceptional delivery service in USA that specializes in high quality, organic ready-made meals and sauces. Beetkin Foods is a food delivery service that provides hundred percent organic meals. Beetnik Foods is keen to deliver a healthy alternative of homemade food to those who want to eat completely organic and healthy food. Beetnik Foods especially takes care of the matter that the food is prepared with one hundred percent natural ingredients. Beetnik Foods offers multiple options for healthy eating. In this review, we will explore all these options and many other features of Beetnik Foods.

Keep reading our honest Beetnik Foods review to learn more.
back to menu ↑
Beetnik Foods Ideal For
Beetnik Foods is ideal for people who have a busy routine, and they do not find it easy to shop for ingredients and prepare the food for themselves.
People who need to consume frozen food due to various reasons but do not find it very healthy can benefit from the products and services of Beetnik Foods.
back to menu ↑
How Beetnik Foods Works?
Beetnik Foods has a team that consists of dedicated and creative individuals who are continually working to bring something newer and better for their customers. Team Beetnik Foods works on preparing fresh meals that suit different kinds of diets. While making food, Beetnik Foods focus on two things. One is using totally organic ingredients and the second is avoiding additives that are bad for your health. Meals are prepared carefully, taking care of hygiene and quality and then they are frozen at peak freshness. Beetnik delivers this food to your doorstep at any time you feel the need.
Beetnik prepares meals that are suitable for everyone, especially for those who prefer eating organic food such as people following the Paleo diet and Whole30 program. Beetnik meals are free from gluten and certified organic.
You can order from Beetnik Foods whenever you want and as many meals as you wish. Beetnik Foods provides you with a wide variety of readymade meals, sauces and meat products to choose from. You can also cut some costs by ordering the value packs and variety packs offered by Beetnik Foods.
back to menu ↑
What Makes Beetnik Foods Different?
It is a general perception that frozen food cannot be healthy. Beetnik Foods has changed this perception as their food is both healthy and tasty. Beetnik Foods preserves the taste and freshness of food by using only the finest quality organic ingredients and freezing the meals quickly as soon as they are cooked. They are uniquely focused on organic foods that pair the timeless tradition of high quality ingredients with the convenience of modern life.
You can buy many meals at once and store them in your freezer.  The meals are frozen at the peak freshness, so you do not have to worry about it going bad.
Beetnik Foods is among one of the rarest delivery services that are certified organic meal providers. You can be sure of eating healthy and not the food full of MSG, corn syrup, artificial flavorings and antibiotics if you eat meals prepared by Beetnik Foods. They never use artificial flavors, colorings, high fructose corn syrup, processed sugars, shelf stabilizers or artificial preservatives in their products.
If you follow a specific diet plan, you can surely find something suitable to your diet in Beetnik's vast range of meals. Beetnik does not restrict you to a limited meal plan. You can order anything you want and enjoy your meal as per your schedule.
back to menu ↑
Beetnik Foods Meals & Menus and Recipes
In this section, we will explore different categories of food items that Beetnik provides. This section will help you better understand the company and its products.
Beetnik Foods offers
Single meals
Meat products
Pasta Sauces
Value packs
Variety packs
Beetnik has a wide variety of dishes in their menu. You can purchase any meal under Single Meal category. They offer you around 15 different single serving items at one time. You can order one or more portions of any item or items of your choice. These items include organic grass-fed beef & sweet potatoes, organic shepherd's pie with grass-fed beef, organic grass-fed beef stroganoff and many other classics with twists. All of their frozen single serve entrées are USDA Certified Organic and Certified Gluten Free.
If you like having meat only, you can order grass fed meatballs from Beetnik Foods. If you like pasta you can order different pasta sauces such as Organic Ragu Alla Bolognese and Organic Pollo Alla Cacciatore.
With Beetnik Value Packs, you can order eight packs of your desired meal at one time in a lower price. You can choose from multiple options like Organic Chicken Creole, Organic Sesame Ginger Chicken, Organic Grass Fed Beef Bolognese and many more scrumptious food items.
Beetnik Foods also offers two types of Variety Packs including Paleo Variety Pack and Whole30 Pack. In Paleo Pack they offer 11 dishes such as Chicken and Vegetable Stir Fry and as Organic Beef Chili with Sweet Potatoes. The Whole30 Pack has 8 items like Organic Chicken Meatballs and Organic Peruvian Seasoned Chicken Stew.
back to menu ↑
Beetnik Foods Health & Nutrition
Beetnik Foods has a simple pricing policy just like the ingredients they use in their meals. They believe that great food comes from great ingredients that are cooked with love. Beetnik Foods ensure that all the food that they offer is certified USDA organic food. With Beetnik Foods you never have to worry about the goodness of the food as they make sure that you only consume natural, healthy and nutritious food.
back to menu ↑
How Easy Is Beetnik Foods To Follow?
You can find Beetnik Foods at any large health food chain such as Mom's Organic Market and Whole Foods anywhere across US. Their store locator also helps in finding a retailer near you. You can also order their products anytime from their website.
back to menu ↑
Beetnik Foods Plans & Pricing and Costs
Organic ingredients are considerably expensive but Beetnik Foods offer you food made of 100 percent organic ingredients at a relatively lower price. Here is a summarized pricing plan of Beetnik Foods:
Single Meal – $7.99 per package
Meat products – $9.99 per 4 serving pack
Pasta Sauces – $8.99 per 14 oz. pack
Value Packs – $59.99 per 8 item pack
Paleo Variety Pack – $84.98
Whole30 Variety pack – $62.99
Beetnik Foods has affordable prices, which people are happy to pay for such quality organic food.
back to menu ↑
Beetnik Foods Delivery Areas
Beetnik Foods deliver their food item all over the continental US. Their meals are not available is Hawaii at the moment.
Beetnik Foods has a variable delivery charges plan. The shipping cost varies with the value of your order. You have to pay between $ 15.99 to 4 24.99 per order if your order worth less than $175. You can enjoy free shipping from the company if your order worth more than $175.
back to menu ↑
Beetnik Foods Help & Support and Customer Service
Beetnik Foods has an informative FAQ page on their website which you can visit if you need any additional help.  You can also contact them through email o by calling on their phone number.
back to menu ↑
Beetnik Foods Pros and cons
---
PROS:
All food is Certified Organic
All meals are gluten free
Paleo diet and Whole30 program suitable food is available
Reasonable prices
Freedom to order as much as you ant at any time
Free shipping on orders above $175
CONS:
No options available for vegetarians or vegans
Unavailability of free shipping for orders below $175
---
back to menu ↑
Bottom Line
There is a number of reasons which makes Beetnik Foods an excellent food service.
The first and foremost important reason is that all of their food items are certified organic and 100% gluten free.
They offer smartly designed variety packs for people who follow the Paleo Diet and whole30 program.
Beetnik Foods allows you to decide you to meals as per your convenience. You can orderone or more meals as per your desire, at any time and at any place across the US (Except Hawaii).
All food items of Beetnik Foods come at a very reasonable price. Their Value and Variety packs also allow you to cut cost on food.
You can avail free shipping on ordering meals above $175.
Beetnik Foods Review
Beetnik Foods is a meal delivery service is especially designed for people who want to have good food, by good we mean both nutritious and delicious. Beetnik Foods provides meals that are certified organic and 100% gluten-free. Great thing about Beetnik Foods is that its selection of meals includes a variety of Paleo Diet and Whole30 program compliant meals.
PROS
Beetnik Foods focuses on delivering organic food that has high quality ingredients with the convenience of modern life.
Beetnik Foods never uses artificial flavors, colorings, high fructose corn syrup, processed sugars, shelf stabilizers or any artificial preservatives in any of their meals.
All single serve frozen meals entrees are USDA Certified Organic and completely Gluten Free.
Add your review
Beetnik Foods Discounts, Coupons and Promo Codes
We found 2 verified Beetnik Foods Discounts, Coupons and Promo Codes for Dec. 2023. If some of the Beetnik Foods coupon codes have expired, please contact us, thank you for your help.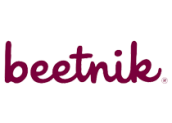 25% OffGet 25% off any order with promo code!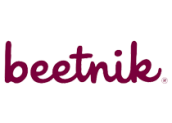 $30 OffGet $30 off any order for New Customers with coupon code!
Compare Beetnik Foods with other Companies' Services, Plans and Products
If you like Beetnik Foods but aren't sure whether it's the best ideal choice for you, and may want to compare Beetnik Foods with other Companies' Plans, Products, and Services that similar to Beetnik Foods, or Beetnik Foods Alternatives and Beetnik Foods Competitors, Which companies' services like Beetnik Foods. You can take a look at our professional comparisons below to discover if one of them is more suitable for you.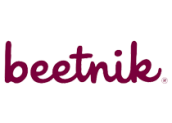 Updated : 12.10.2023.